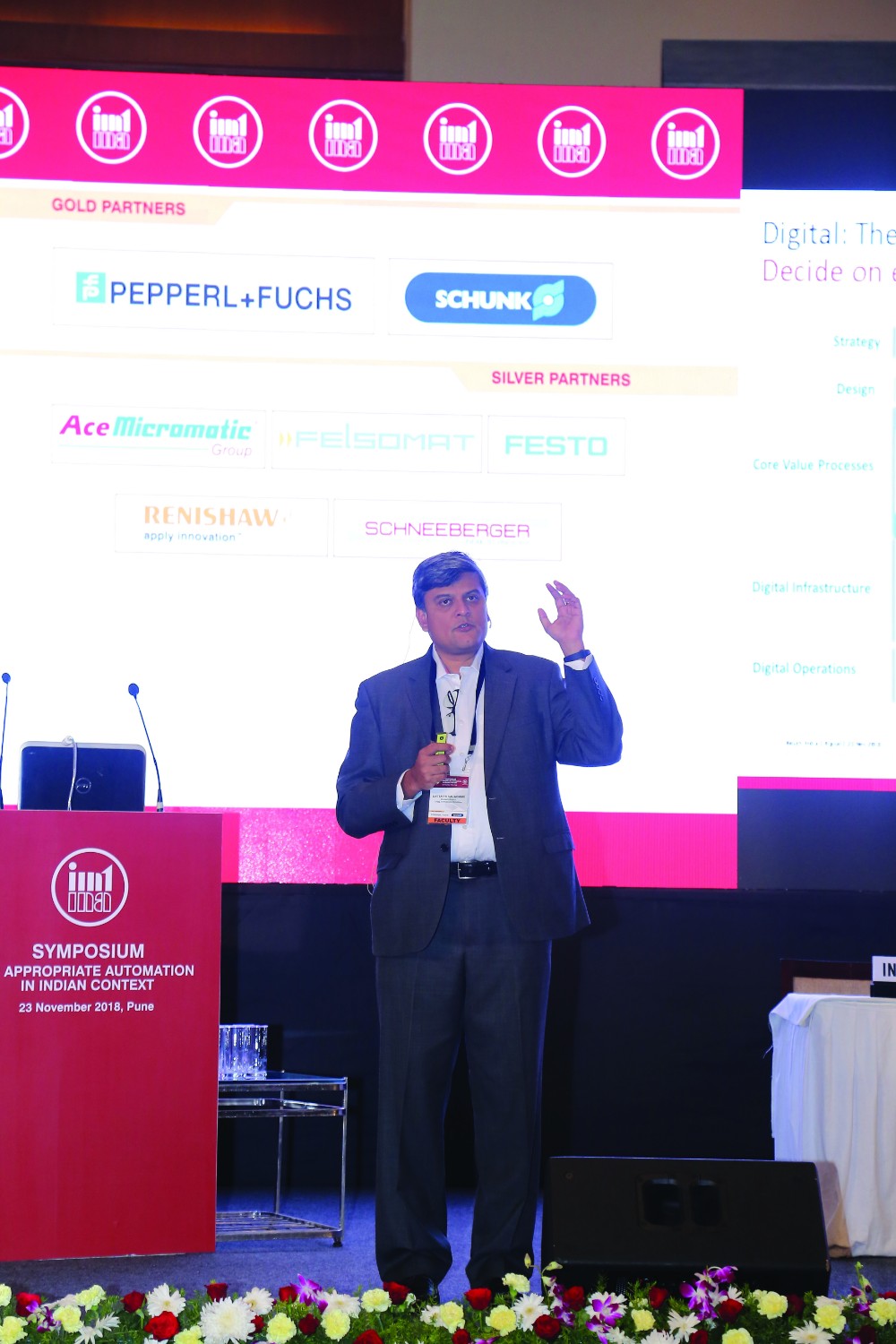 Pune, India – To help Indian manufacturing companies understand the application and benefits of Automation in their production processes, Indian Machine Tool Manufacturers' Association (IMTMA) recently organized a 'Symposium on Appropriate Automation in Indian Context'.
Industry experts from renowned companies including Robert Bosch Engineering & Business Solutions Pvt Ltd, Ace Micromatic Group Ltd, Fanuc India Pvt Ltd, Grind Master Machines Pvt Ltd, Pepperl + Fuchs (India) Pvt Ltd, Schuler India Pvt Ltd, Schunk Intec India Pvt Ltd, and Universal Robots addressed various aspects of automation relevant to Indian context.
"Today the machines are working at an efficiency of 40-45 percent. This symposium focuses on how to reduce machine idle time and maximize machine utilization by adopting automation. It is an eye opener for many Industry 4.0 users of tomorrow," said P Ramadas, President, IMTMA.
"This is an emerging platform for people to network and understand Industry 4.0 and how to put it to use. This is a continuous journey and the platform provides the participants an opportunity to start the journey," said V Anbu, Director General & CEO, IMTMA.