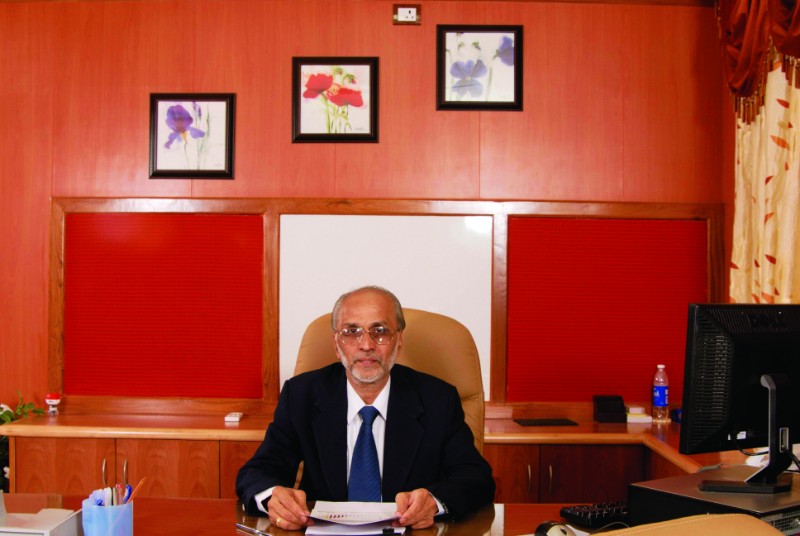 Dear Readers,
Indian manufacturing industry has journeyed several strides of challenges to reach the level of growth that we see now. The machine tool industry has been an enabler in this and acted as its backbone.
Associations such as Indian Machine Tool Manufacturers' Association (IMTMA), which have been active for past several decades, have made significant contributions to cater to the needs of the manufacturing industry.
IMTMA's flagship exhibition, 'IMTEX' has played a catalytic role in this by bringing technologies, innovations and new products under one roof to cater to the ever-growing needs of various industrial sectors.
IMTEX is now crossing a major milestone of 50 years. In its five decades' journey, IMTEX has supplemented the growth of Indian machine tool industry and also aided the development of the manufacturing industry by bringing technology advancements to its doorsteps.
Commemorating the journey, IMTMA has added two Special Pavilions on 'Factory of the Future' - Industry 4.0 and 'Additive Manufacturing' at IMTEX 2019 & Tooltech 2019. The pavilion on 'Factory of the Future' - Industry 4.0 will showcase the digital revolutions which are sweeping the manufacturing industry today. The expo on Additive Manufacturing will bring to manufacturing fraternity the latest developments in the field.
India is witnessing a significant growth in the manufacturing space. Industries, however, need to invest more in R&D and innovations as well as explore these technologies for improved profitability and sustainability. IMTEX provides an apt platform to witness these technologies closely and adopt them.
This issue of MMI includes an article from IMTMA depicting IMTEX's journey of 50 years and how the exhibition has served India's manufacturing sector. The onus is now on us to attune ourselves to the changing needs by adopting cutting-edge technologies. IMTEX 2019 & Tooltech 2109 could be a starting point if you haven't yet begun.
Happy reading!
P Ramadas
President
IMTMA