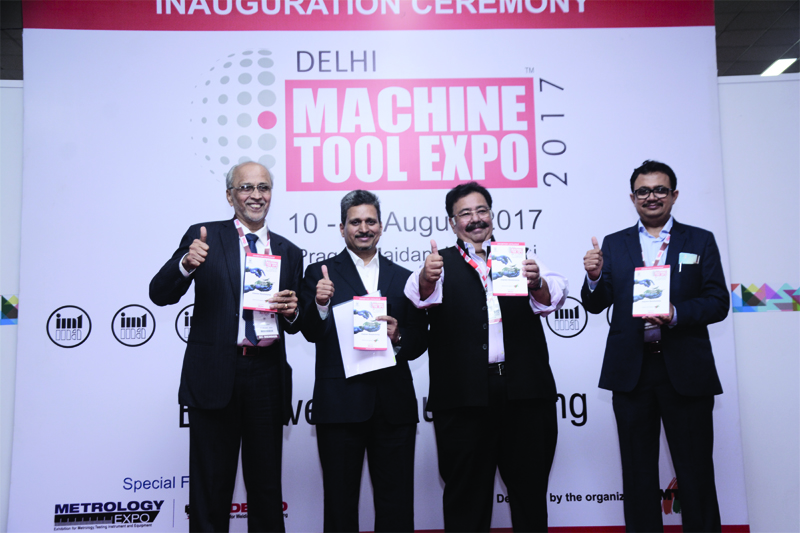 In its endeavor to address the manufacturing requirements of the OEMs of various industry sectors in the neighboring Tier II and Tier III cities, Delhi Machine Tool Expo (DMTX) is making a comeback in its third edition on August 08–11, 2019 at India Expo Centre & Mart, Greater Noida.
Here's what to look forward to….
Organized by Indian Machine Tool Manufacturers' Association (IMTMA), DMTX has come to be recognized as a one-stop destination to catch sight and seek state-of-art manufacturing technologies and solutions by the SMEs and large industries of the northern region of the country.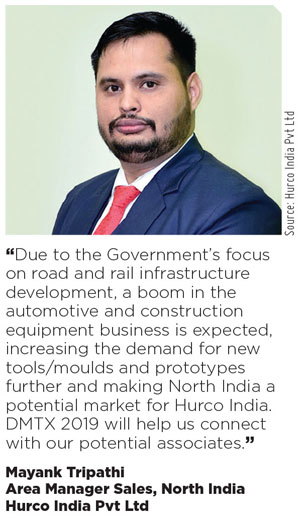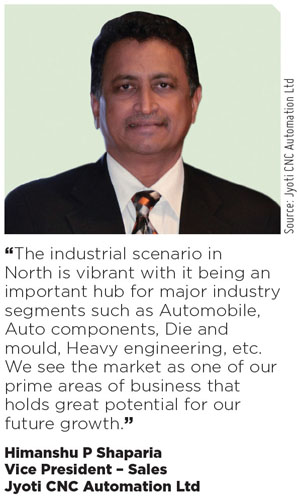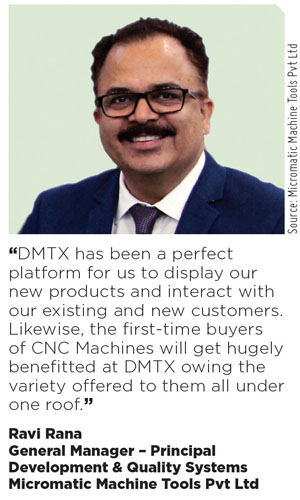 Focus This Year
The upcoming edition of the trade fair is to feature special pavilions on Metrology Expo (metrology, testing instrument and equipment), Weld Expo (welding, cutting and joining), Additive Manufacturing Expo (3D printing), and Factory of the Future (Industry 4.0).
The displayed machines and accessories are meant to cater to the needs of key user industries such as aerospace, defence, railways, automotive, medical engineering, construction, information technology, and electronics, etc. The show offers yet another opportunity for the manufacturing industry of the region to seek solutions to enhance its productivity and quality, and demonstrate the same to the small and medium enterprises.
Stating his views on DMTX 2019, P Ramadas, President, IMTMA, said, "We are glad to organize the third edition of the expo as the past two editions of the show evoked an encouraging response from the machine tool industry. Manufacturers who participated in the previous shows were able to expand their range and I firmly believe that this edition of the show will help them to build on to their earlier success and reach out to the regional industries."
Citing the objective behind the expo, V Anbu, Director General & CEO, IMTMA, said, "IMTMA is organizing the show to enable India's regional industrial units to keep pace with the changing technologies. Shows like DMTX will play an enabling role in addressing the numerous requirements of OEMs and component manufacturers in Tier II and Tier III cities. We expect a good turnout and I am confident that the expo will continue to evolve and grow bigger in future editions.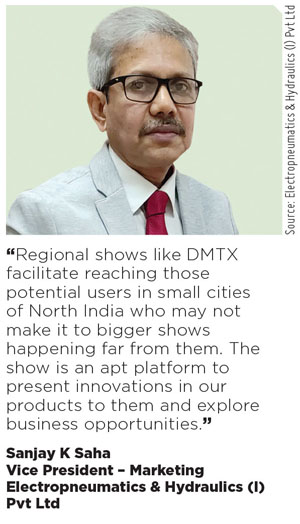 North India potential
Himanshu P Shaparia, Vice President – Sales, Jyoti CNC Automation Ltd, plans to make the most from the company's presence at DMTX 2019 show.
"Considering the technological intensification and innovation required to cater to the North Indian market, we see tremendous potential in our products. Automation and complete solutions are going to be the future call of the industry. Jyoti has the required product basket ranging from 2-axis to 5-axis machines, and the capability in terms of technology and infrastructure to execute such projects," he added.
"Our primary focus is to showcase the state-of-the-art technologies, enabling our customers to transform their business by enhancing their manufacturing capabilities essential in today's competitive business scenario. Connecting with the SMEs and corporates will enhance our visibility and help us increase our market share in this region," explained Shaparia.
For Electropneumatics & Hydraulics (I) Pvt Ltd too, the North Indian market is crucial since it contributes a substantial share to its business volume. The presence of major OEMs like Maruti, Honda, HMSI, Hero MotoCorp, JCB, Escorts, etc. and a host of Tier I and Tier II suppliers makes the region of great value to the company. "The huge NCR region is a big user of Mechanical Presses. Therefore, at DMTX 2019, we will be exhibiting our CNC Tube Bending Machine and Servo Mechanical Press. "We will present a live demonstration of our Servo Mechanical Press, which is a superior technology machine over conventional Mechanical Presses and is also available at an affordable price," informed Sanjay K Saha, Vice President – Marketing, Electropneumatics & Hydraulics (I) Pvt Ltd.
On the Same Page
Micromatic Machine Tools Pvt Ltd will be displaying its latest technology machines at the expo. "DMTX has been a perfect platform for us to display our new products and interact with our existing and new customers. First time buyers of CNC Machines will get hugely benefitted at DMTX owing the variety offered to them all under one roof," shared Ravi Rana, General Manager – Principal Development & Quality Systems, Micromatic Machine Tools.
Rana further added, "North India has been an important market for us as 25 percent of our business is generated by this part of the country. Being an automobile hub, several OEMs and their vendors have manufacturing units here. We expect delegates from OEMs and their vendors to visit our stall at the trade fair and be updated with our new offerings."
Playing to its strengths, Hurco India Pvt Ltd will be displaying its newest 5-axis machine model VMX42HSRTi that can be used like a 5-axis simultaneous, 3+2-axis machine, and 3-axis.