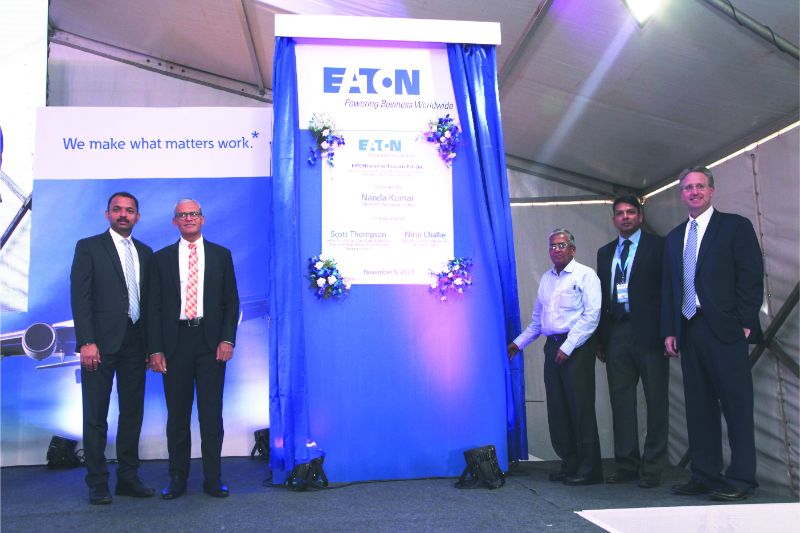 Bangalore, India - Power management company Eaton recently celebrated the inauguration of its first aerospace manufacturing facility in India. The new facility, located in Bangalore, will manufacture hose assemblies and other fluid distribution products, including oil debris monitoring systems, to serve commercial, business and regional aircraft.
"The investment we've made in Bangalore is an integral part of our aerospace business's growth strategy," said Nanda Kumar, President, Aerospace Group, Eaton. "We believe this investment in India will help us grow our original equipment business, because customers are investing heavily here. The site will leverage smart manufacturing technologies and contribute to local growth through employment, business and sourcing opportunities," he added.
The facility, which will serve as the Hose Assembly Center of Excellence for Eaton's global operations, is built over 2.85 acre of land at the Karnataka Aerospace special economic zone (SEZ).
With the opening of the Bangalore facility, Eaton now operates 27 aerospace manufacturing locations around the world, including a joint venture in China.
Inauguration of Eaton's first aerospace manufacturing facility in Bangalore.