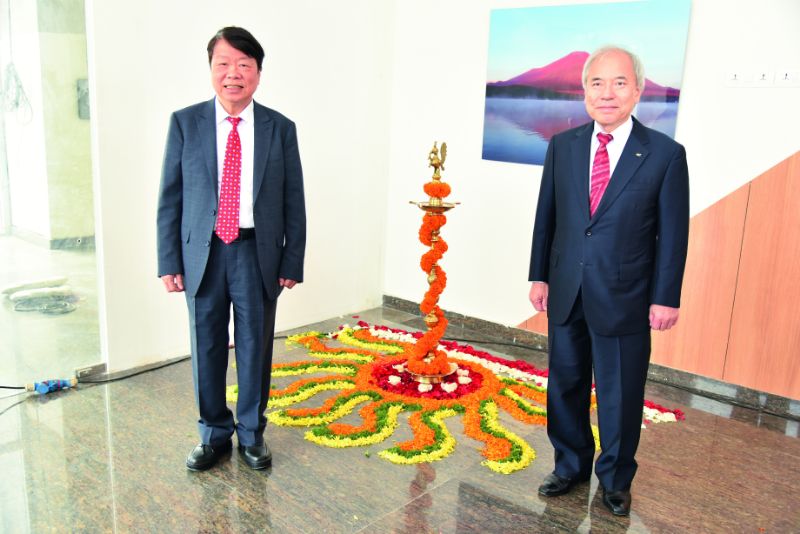 Bangalore, India - FFG India recently inaugurated its new state-of-the-art facility in Bangalore. A facility tour and open house were arranged to demonstrate the company's latest developments, technologies and FFG MAG India capabilities.
Jimmy Chu, Founder and Chairman of the Fair Friend Group (FFG), and Yoshiharu Inaba, Chairman, FANUC, addressed the audience on their plans with the facility. This was followed by a presentation by the FFG Management and interactive sessions.

The new facility will cater exclusively to the Indian market in the beginning and the plans are to later export machines to European countries including Germany, and Asian countries including Taiwan, Japan, Singapore and Malaysia.
According to Chu, the initial investment into the facility is around $10 million, which would increase once the Indian market grows for the company.
Taiwan-based FFG is a world leading industrial conglomerate operating in the fields of Machine Tool Technology, PCB (Printed Circuit Board), Industrial Equipment and Green Technology. With the acquisition of MAG Group, a leading machine tool manufacturer for the automotive industry, FFG's machine tool division has strengthened its position as one of the premier global machine tool suppliers.
FFG India started operations in 2006 with service, spare parts, sales and application support in all aspects of the FFG Group's leading turning, milling, grinding and gear-cutting technologies.