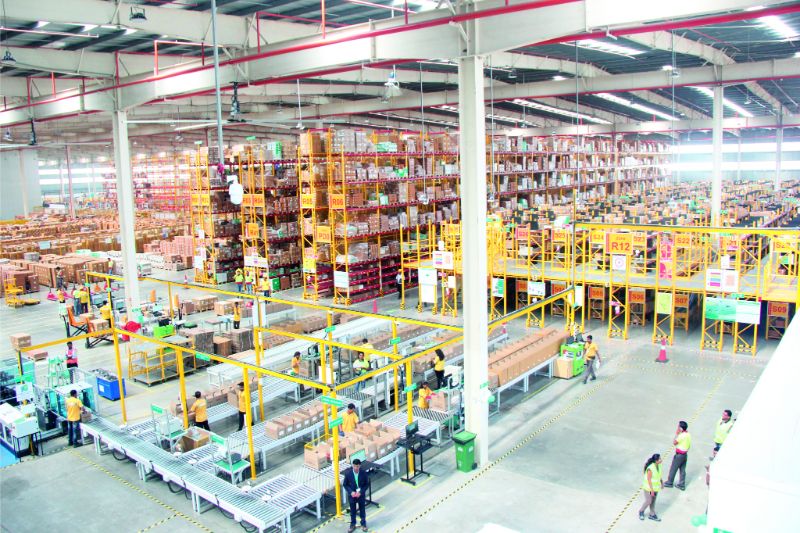 Mumbai, India - Schneider Electric, the global leader in digital transformation of energy management and automation, recently opened its first Smart Distribution Center in India. The Smart Distribution Center, located in the commercial hub of Mumbai, has been digitally transformed with Schneider Electric's EcoStruxure architecture to be more energy efficient and provide real-time access to information right across the supply chain. Early results from this digitization initiative are showing expected energy savings of 10 to 12 percent and an increase in logistics efficiency of 5 percent at the site.
This is Schneider Electric's fifth Smart Distribution Center launch in 2019, following inaugurations in Australia, China, Brazil and France. Smart Distribution Centers are fundamental to Schneider Electric's Tailored Sustainable Connected (TSC) 4.0 supply chain digital transformation.
The Smart Distribution Center in Mumbai has been set up as a third-party logistics (3PL) site in association with global logistics giant, DHL.
Speaking on the occasion, Javed Ahmad, Senior Vice President, Global Supply Chain, India, Middle East & Africa and East Asia & Japan, Schneider Electric said, "Our Smart Distribution Center Programme serves as a model for other logistics and warehousing players in India to build intelligent distri-bution networks and paves the way for the region's logistics industry to become more sustainable and efficient."