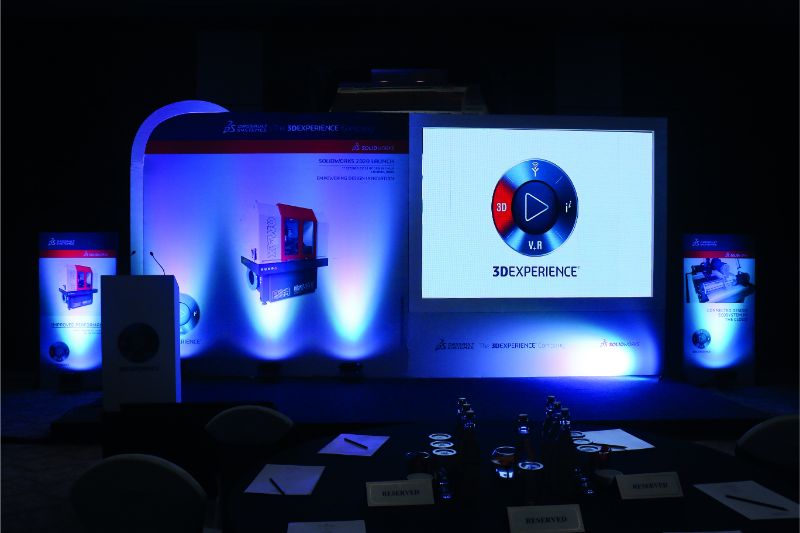 Chennai, India - Dassault Systèmes has introduced SOLIDWORKS 2020, the latest release of its portfolio of 3D design and engineering applications, in India. SOLIDWORKS 2020 features enhancements, new capabilities and workflows that enable more than six million.
SOLIDWORKS users to accelerate and improve product development, from conceptual design to manufactured products, and create value for their organizations.
By seamlessly connecting to the 3DEXPERIENCE platform, SOLIDWORKS 2020 also addresses the emerging trends and business needs in the global marketplace that require competitive organizations to seek new levels of collaboration and agility to more quickly and cost-effectively deliver new categories of experiences to their customers.
With SOLIDWORKS 2020, and the 3DEXPERIENCE.WORKS portfolio of solutions, the 3DEXPERIENCE platform provides a growing set of cloud-based solutions that work together to help manage every aspect of developing concepts, designing products, and manufacturing and delivering them. "We aren't just bringing powerful new capabilities to the SOLIDWORKS portfolio everybody knows and loves, but also extending it to the cloud through the 3DEXPERIENCE platform, the only holistic digital experience platform in the world. We've built a bridge to our platform-based portfolio, empowering our users to take advantage of 3DEXPERIENCE.WORKS offerings," said Gian Paolo Bassi, CEO, SOLIDWORKS, Dassault Systèmes. "This gives organizations the environment and the applications to truly embrace the Industry Renaissance and its spirit of discovery for new ways of inventing, innovating, collaborating and producing," he added.