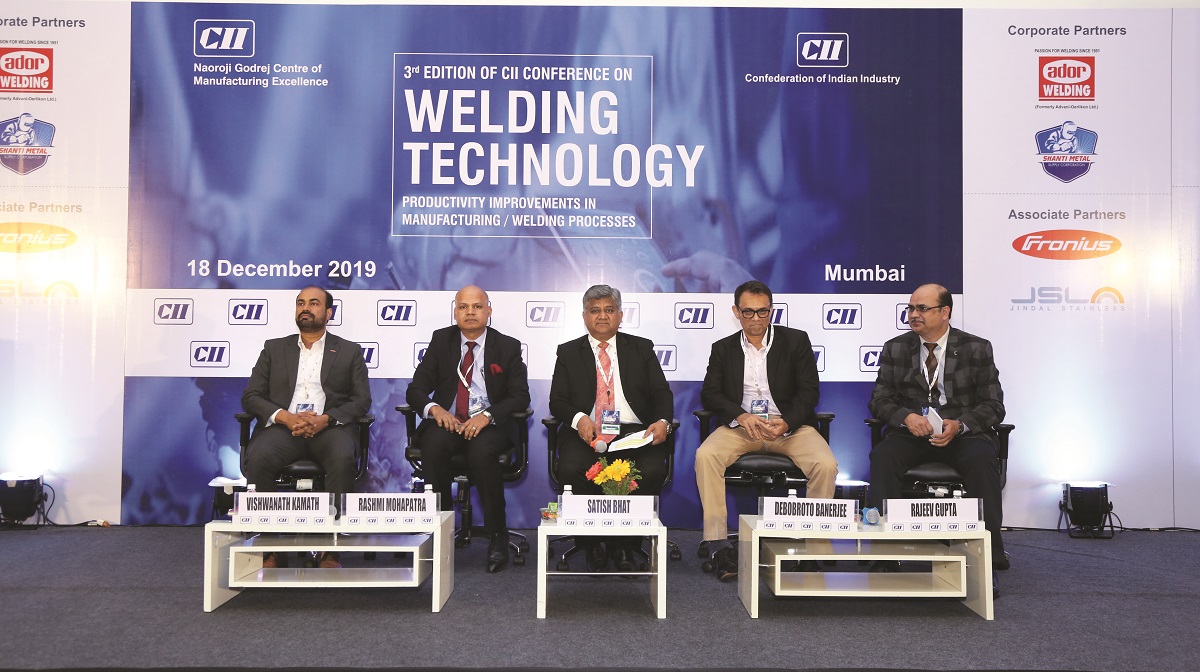 Mumbai, India - The CII Naoroji Godrej Centre of Manufacturing Excellence recently organized a conference on Welding Technology. This was the third edition of the conference.
Speaking on the occasion, GK Pillai, Managing Director & CEO, Walchandnagar Industries Ltd, noted, "India needs 10 lakh skilled welding professionals by 2022 who will play a critical role in giving boost to the manufacturing sector productivity and taking Indian economy to the $5 trillion-mark by 2024 as envisaged by Prime Minister Shri Narendra Modi."
"If the manufacturing sector has to grow beyond 15 per cent share (in GDP) then the role of welding technology, which is the backbone of manufacturing process, is very important. It should play a greater role in improving industry's march towards $5 trillion economy, along with digital technologies," he added.
Anil Parab, Executive Vice President, Heavy Engineering and Nuclear, Larsen & Toubro Ltd, predicted that India, which was at the 10th position in 2010 in advancement in manufacturing technology, has been steadily progressing to reach 5th position by the next year.
Alakesh Roy, Vice Chairman, CII Pune Zonal Council & Managing Director, Zamil Steel India, warned the manufacturing sector players to guard against the rapid technological changes that the industry is likely to face in the years to come, and that they should try to be relevant.
Citing a recent survey of 500 manufacturers, Satish Bhat, Conference Chairman & Managing Director, Ador Welding Ltd, said about 65 percent of the leaders plan to increase capital injection in digitalization of their manufacturing processes in the next few years.
High competitiveness and manufacturing excellence are important in digital economy. Investment is going the way of cost-effective digital manufacturing. "Manufacturers are talking nothing less than Industry 4.0 or smart manufacturing. This will help manufacturers to transform from mass production to customized production via digital supply network for catering to the ever-changing needs of the customers," he added.