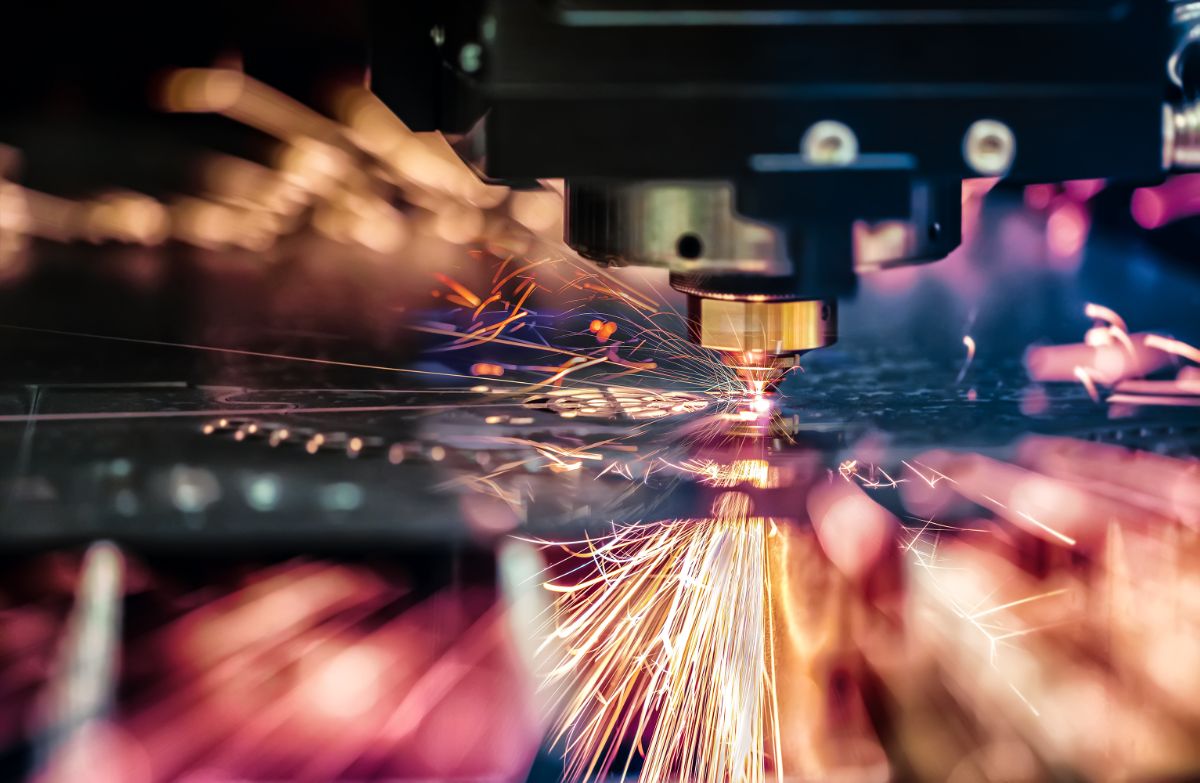 Asia's leading exhibition on metal forming and manufacturing technologies, organized by Indian Machine Tool Manufacturers' Association (IMTMA), is making a comeback at Bangalore International Exhibition Centre (BIEC), Bengaluru, from January 23 – 28, 2020. A sneak peek into what's to unfold at what is predicted to be the largest IMTEX FORMING exhibition held so far.
IMTEX FORMING 2020 & Tooltech 2020 is all set to once again present itself as an ideal platform for knowledge sharing and transacting business, converging industry captains, stakeholders, experts and academicians from a wide spectrum of manufacturing and ancillary industries.
Taking place from a sprawling area of 33,000 sq mt with more than 500 exhibitors from over 22 countries including India, IMTMA's flagship event's 6th edition will continue its tradition of showcasing the cutting-edge technologies in metal forming. The latest from high-speed laser cutting, sheet metal working, welding and joining, presses, metrology, and CAD/CAM essential for Indian manufacturing will be exhibited 'live' enabling business visitors to make informed decisions.
Companies will showcase technologies to suit user industry sectors such as aerospace, defence, railways, power, medical equipment, white and brown goods, oil and gas equipment, shipbuilding, and many more. Trade delegations from leading industries, public sector undertakings, national and international associations will be visiting the show.
Concurrent Shows
Tooltech 2020 : It is an event of dies & moulds, forming tools, machine tool accessories, metrology and CAD/CAM, which will be held parallel to IMTEX FORMING.
International Seminar on Forming Technology (ISFT) 2020 : The theme of the seminar is 'Shaping the future of Manufacturing'.
Over 300 delegates from various segments of manufacturing industry such as automotive, aerospace, defence, railway establishments, consumer durables, general engineering, and so on, are expected to participate in the seminar to explore the rapid technology transitions in forming industry.
Experts from Germany, Italy, Switzerland, the UK, India, and other countries will facilitate sessions at this International Seminar. Spread over 3 concurrent sessions and 6 technology tracks focusing on forming processes, cutting and bending processes, equipment, innovative solutions, software, and emerging trends in forming technology, this seminar will cover key technology areas and their application related to metal forming.
Connect : It is an awareness programme for imparting knowledge on the machine tool industry to young engineers during IMTEX FORMING 2020. Students from both mechanical and electrical engineering streams can avail this opportunity to gather more knowledge of the opportunities in store for them in the manufacturing industry. By interacting with industry experts, they will get to understand how the machine tool industry helps in industry growth and the role of an engineer in the manufacturing industry.
i2 Academia Pavilion : IMTMA has been in the forefront of bonding Industry - Academia linkage and is continuously taking several initiatives and offering a platform for Indian Academia institutions to participate in its machine tool exhibitions every year. At IMTEX FORMING 2020, Indian Academic / R&D Institutions have an opportunity to showcase their R&D capabilities in the metal working field. This participation will be through display of four posters and product demonstration from each institution.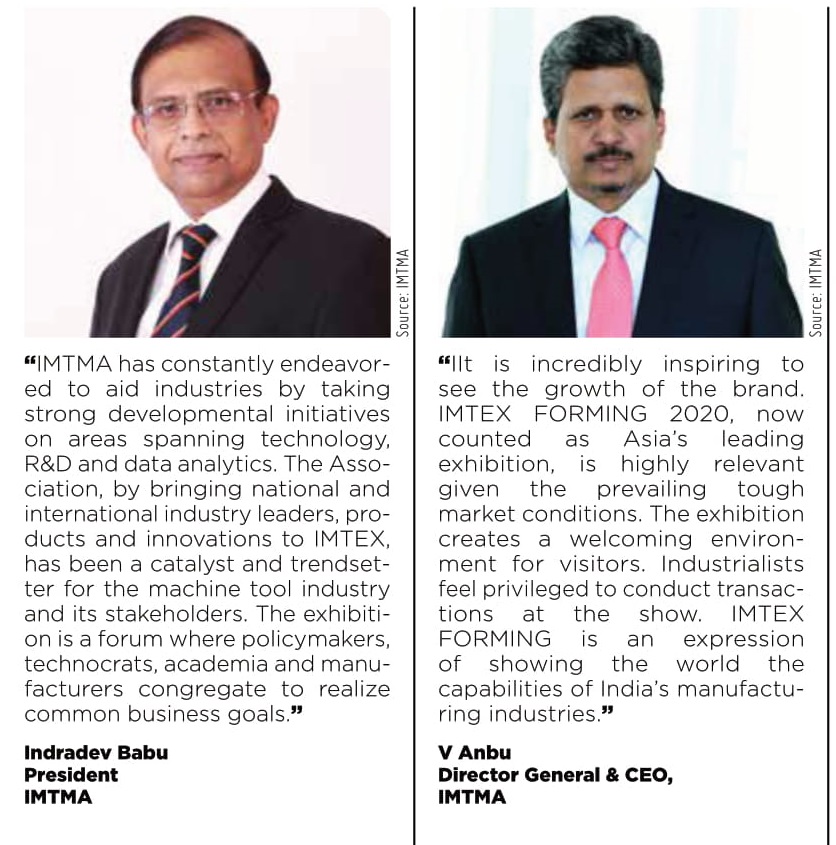 Highlights of the Show :
500+ exhibitors
Exhibitors from 22+ countries
500+ live demos
Focus on Additive Manufacturing and Industry 4.0
Over 33,000 sq mt of exhibition space
International Seminar on Forming Technology (ISFT) 2020
i2 Academia Pavilion: an event for academia and industry to interact and explore possibilities for tie-ups)
Connect: an awareness programme on machine tool industry
Reverse International Buyer-Seller Meet: an interaction platform for machine tool manufacturers and international buyers
40,000+ business visitor footfall expected