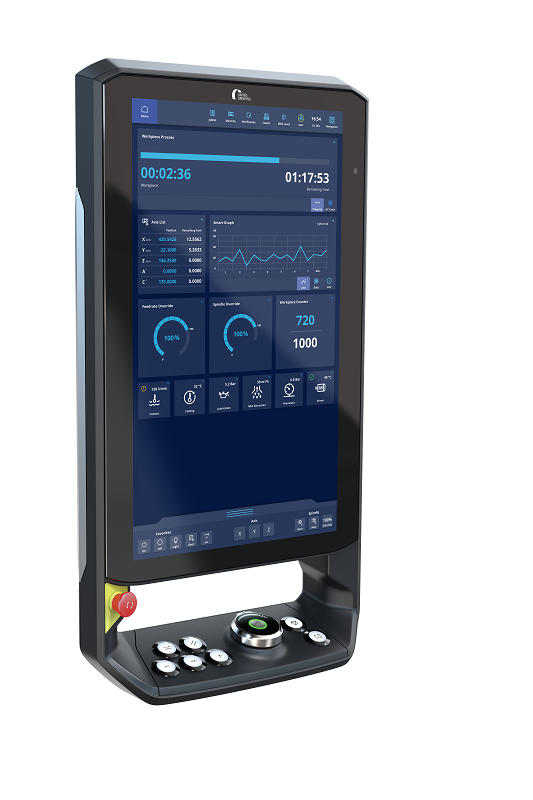 Bern, Switzerland – UNITED GRINDING Group sets new milestones in the operation of machine tools with its new C.O.R.E.—Customer Oriented REvolution—technology. The jury of the UX Design Awards 2022 validated this, honoring the innovative machine interaction concept for its outstanding user and customer experience.
Awarded 'Special Mention'
The International Design Center Berlin (IDZ) presents the UX Design Awards, a global competition for outstanding user experiences. C.O.R.E. received a 'Special Mention' in the 'Product' category, which is utilized by the jury to highlight the remarkable individual qualities of nominated projects. Emphasizing the appealing design as well as the simple and intuitive operation, Tapani Jokinen, a jury member, in his evaluation asserted, "The functionality of C.O.R.E. perfectly matches its physical form, and the product is a clear UX improvement for future generations of machine operators. The multi-touch interface is easy to learn and can be used similarly to a touchscreen or tablet. The design is timeless, the physical buttons are reduced to a minimum, and all aspects of operation are focused on the dashboard screen." Tapani Jokinen is a Design Consultant, Strategic & Ecodesign contractor, Fraunhofer IZM and Owner, TJ-Design, a creative consultancy that blends strategic innovation and design with sustainability and ethical business behavior to drive a positive impact at a global level. Since April 2021, he has served on the UX Design Awards jury.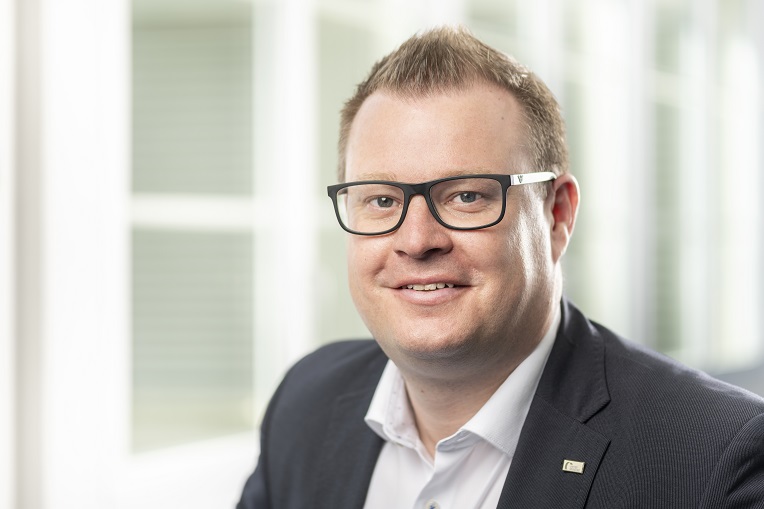 Christoph Plüss, CTO, UNITED GRINDING Group
Improved user experience
The award validates the path taken by Christoph Plüss, CTO, UNITED GRINDING Group, and his team. Creating an intuitive and future-oriented operating concept was a clear goal during the development of C.O.R.E. Plüss elaborated, "It was important to us that the new operating approach appeals to all generations of users. We have therefore orientated ourselves toward the operating concepts that are now widely used in consumer electronics today and which practically everyone is familiar with from everyday life. That's why we opted for a 24-inch multi-touch screen on the new C.O.R.E. panel that can be operated via 'touch' and 'swipe' like a smartphone. We have largely dispensed with buttons. The interface resembles the app overview on a smartphone, with self-explanatory icons that can be individually adapted."
During development, the emphasis was not only on design and ease of use, but also on new technical features that make it easier for users to work on the machines. "These include, for example, the built-in front camera, which allows video calls with our Customer Care team directly on the panel, and the chat function," explained Plüss. "But also, easy RFID chip-based access to stored role profiles. Or the option of using UNITED GRINDING Digital SolutionsTM products, such as Remote Service, Service Monitor, or Production Monitor, directly on the panel."
With enthusiasm into the future
When it comes to the technical possibilities that result from the fundamentally redeveloped hardware and software architecture, C.O.R.E is only getting started. "The award shows us that we are on the right track—and we will pursue it with consistency and tenacity," asserted Plüss. "Because a product can only demonstrate its technical superiority and generate added value for the customer if the user experience is good."
Not only will developments in user experience continue, but so will advancements in C.O.R.E.'s second main development goal of driving and actively shaping the digital future. C.O.R.E. already enables data exchange between people, machines, and the production environment, laying the groundwork for the operation of modern IoT applications. Plüss concluded, "We look forward eagerly to further innovations in this area as well."
Image Source: UNITED GRINDING Group