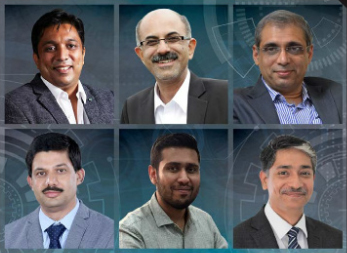 The Indian manufacturing sector is bouncing back and is well on its growth path. Industry insiders share their outlook on what trends are needed to maintain this momentum and shape the future of the sector…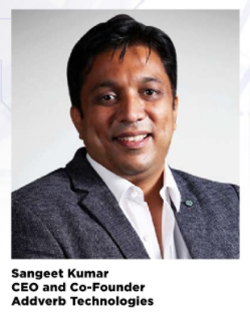 Industry 4.0 has revolutionized manufacturing

COVID-19 will have a continued impact on our lives in 2022 in many ways. The boom of digitization and virtualization, impacting the course of action for every business, will keep on accelerating. Much has been said already about the disruptions via Industry 4.0 and how it has revolutionized the manufacturing space. Below are some trends that will shape the future of the Indian Manufacturing sector in the coming year.

Robotics Automation
Autonomous Mobile Robots (AMRs), collaborative robots, or cobots, along with AI-driven intelligence, can automate routine tasks and help in investing more time in strategic activities where human skills are most required. They will help organizations reconfigure the future of their operations, upskilling their resources and redesigning the production processes to better equip humans to work alongside robots.

Artificial Intelligence

AI-driven intelligence will provide numerous ways to automate mundane, routine tasks. Every industry today is looking to AI to transform its operations. With the combination of AI, the Industrial Internet of Things (IIoT) and the emerging superfast networks, the future holds power and capabilities we did not have a few years ago. As per research, today, nearly 31 percent of production processes incorporate smart devices and embedded intelligence around the globe. India is also leading on the same track.
Digital Twin

Digital twin, as the name suggests, is a replica of a physical asset in the digital world that integrates the data of the physical world into the digital one and casts the results. This can enable companies to run a virtual simulation before making a sound investment in a deal.

3D Printing

The additive manufacturing process, or 3D/4D printing, can exponentially accelerate the time-to-market for products in the manufacturing space. It's a highly cost-effective technology that will make production faster and cheaper and transform the concept of mass production immensely.

AR/VR

Augmented and Virtual Reality may contribute to a myriad of areas for industrial manufacturing, ranging from setting up new plants and commissioning new lines to training personnel and from modeling the existing shop floor to implementing predictive maintenance. Using AR, product developers can create 3D models of new products and introduce them to the assembly line. This virtual model lets employees check the quality of the new product before its release.

Foreseeing India's GDP

Growth remained fairly well supported in 3QFY21. It remains well on track for full-year growth of around 9.5 percent. Of late, the ease of doing business in India has improved by leaps and bounds, with many states now taking ownership to attract investments from Indian and foreign companies. Given these developments, a positive turn for GDP of 8-9 percent can be expected, assuming the economy continues on its current consistent path.
---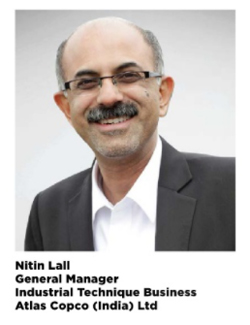 Automotive players await good news

In the wake of two years of market disruption, automotive manufacturers and suppliers are eager for positive news. Indisputably, 2021 was a tough year for manufacturers, suppliers, and OEMs. As we enter 2022 to notice and adapt to the many COVID-related setbacks, some predictions that are safe to bet on include:

Agility will be a priority

The Automotive industry has faced various paradigm shifts in the past year, largely driven by the unstoppable C.A.S.E. (Connectivity, Autonomous, Sharing/Subscription, and Electrification). These factors impact every sector of the industry – whether it is product design and development or manufacturing, distribution, sales, service, talent, and the aftermarket.
Electrification and Platforms

The industry has embarked on the process of electrification as the Government has underlined its emission reduction goals. In the coming time, hybrids may dominate, but light vehicles will, in time, become electric. Electric vehicle (EV) manufacturing looks certain to impact OEM assembly plants and suppliers.

As the Giga factories are growing, battery manufacturing will also become large-scale worldwide. New companies entering the market are producing only platforms for EVs for other traditional manufacturers to use. This will automatically speed up the process of local manufacturing – small manufacturing hubs based on a standardized agile manufacturing principle that can be replicated multiple times in multiple locations to sell to the local areas, reducing many of the costs associated with logistical transportation and plant size and scale.
These will bring remarkable changes. Engine assembly plants and the supply chains that support them will diminish or disappear. Vehicle assembly will also change significantly, with lesser components and subassemblies. Already, OEMs are investing in battery and motor manufacturing.

Enhanced visibility will be a lifesaver

With the help of software, manufacturers are saving the day by managing supply chains for every OEM. While manufacturing microchips might not help, with the technological advancements, the supply chain is certainly a strategy that every automotive OEM and supplier can apply. There are tools available for supply chain planning that can help manufacturers monitor inventories, deliveries, shipping routes, expected deliveries, and the impact on sales orders if a delivery is delayed.

IIoT

A part of Industry 4.0, the Industrial Internet of Things (IIoT) will let manufacturers and integrators provide their lines with low-cost sensors that stream data to the cloud for analysis.

The data analysis shows the performance of the operation right down to the component level. Post-analyzing, the data is paired with a digital twin that enables operations to build an accurate representation of the process to aid problem resolution, continuous improvement, remote visualization, change management, and flexible planning.

Manufacturers nowadays are looking for smarter, multi-configurable solutions to align the autonomy and efficiency of their day-to-day operations with future change, minimizing disruption and cost while maximizing asset output potential.

Connectivity and Autonomy

Connectivity in vehicles has transformed the entire Automotive industry in a good way. Users have increased expectations of the same internet connectivity that they have at home in their vehicles. The Automotive industry is moving toward every vehicle having a standard software download. The configurable systems can then be added any time during the ownership of the vehicle using the internet through WIFI or 5G.
Connectivity will also enable vehicle-to-vehicle (V2V) and vehicle-to-infrastructure (V2I) communications that will help in reducing accidents and improving traffic flows in increasingly congested cities.

Many manufacturers and developers have accepted and believed that the solution is a combination of cameras and LIDAR with artificial intelligence (AI). Advanced Driver Assistance Systems (ADAS) like automatic braking are popular features among consumers.
---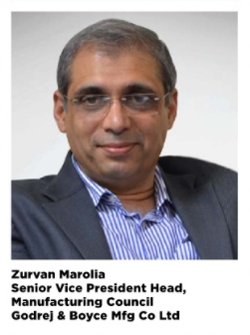 Key ICT trends

Internet of Things (IoT)

IoT is widely utilized in manufacturing to minimize human intervention – from selecting programs from a program library to production scheduling to optimize capacity utilization to operation sequencing right up to packing and dispatch. The entire cycle may be handled by machines interacting with one another and passing on information needed to perform the next operation in a specified sequence.

These systems aid in project-wise material planning, production planning, tracking factory capacities and job-loads, production reporting, and asset-level planning to augment production and operational efficiencies. This directly ensures that a customer receives a superior quality product for the most optimum price in the least possible time and with visibility on the status of the order throughout.

Artificial Intelligence

It may be utilized to give a layer of predictability to processes by building consistency into processes as well as being taught to interpret multiple signals received from strategically located sensors to provide early warning signals of any potential disruption – from quality deviations to breakdowns. Advanced systems would be able to go a step further into self-diagnosis and self-regulation.

Cloud Computing and Analysis

It is the third trend to look forward to. It is now simpler for the Manufacturing industry to implement technology that assists in moving a company's journey towards smart manufacturing, thanks to increased access to inexpensive equipment paired with cloud computing and analytics. Analysis is where the investment in digitization begins to pay back for itself and is the meeting point where the gigabytes of data are used to perform iterative 'what if?' scenarios. This, in turn, helps arrive at optimal solutions for capacity utilization and quality assurance, which together can make manufacturing possible at optimal costs and lead times, thus making us globally competitive.

3D Printing (Metal)

This is a big leap forward from the early days of 3D printing and has a multitude of applications in a world where 'batch size 1' is becoming an increasingly frequent requirement to meet the needs of customization. It will also find applicability in quick-working prototypes and service and maintenance requirements. 3D printing by itself is not new as an additive process, but the development of sintered metal as a material for printing has opened up a whole new set of possibilities for the Manufacturing sector.

Use of Cobots

Cobots, bring in a factor of 'co-working', which by their very definition, works along with the fact that they are more easily programmable than industrial robots because they are capable of 'learning' on the job.

2022 to be positive

While the view for 2022 is positive, certain challenges remain. A post-pandemic boom is anticipated in the wake of green shoots that have already been apparent in recent months. In India, the cost of doing business is a worry, and recurrent waves of the epidemic are disrupting supply chains and manufacturing, particularly for small- and medium-sized businesses, which are the economy's backbone.

Over the previous three quarters, the economy has grown steadily. Despite a glitch in the first quarter, we achieved year-over-year increase for the quarter. Both the manufacturing and services sectors have experienced growth in recent months, with their respective PMIs reflecting increasing expansionary momentum. We are already approaching pre-pandemic levels on certain measures. Export growth has also been strong this year, greatly above pre-pandemic levels. The trend is expected to continue in the fourth quarter, with over US$ 400 billion in revenue for the fiscal year.
---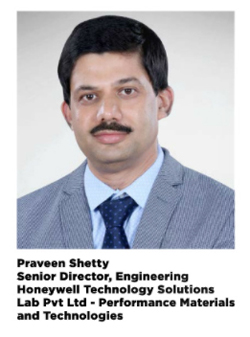 Digital twin to lead the growth of the sector

India is on its way to becoming a global manufacturing hub, with the potential to add more than US$ 500 billion annually to the global economy by 2030. The application of technologies like digital twin will lead to the growth of the Manufacturing sector, as will innovations that are smart, connected, efficient, and reliable. Autonomous systems and controls are the prime areas of investment by manufacturing companies.

Companies are also focusing on their sustainability agenda, with many declaring their net-zero roadmaps. For the Manufacturing industry, this translates into reducing effluents and carbon footprints and improving renewables in their inputs – from energy mix to products.

There is no doubt that Industry 4.0 is the way forward for companies looking to modernize their manufacturing processes. Connected devices and data will play a pivotal role in improving outcomes for this sector. A high level of data computing capability based on the enormous data available from various sensors in the manufacturing plants is enabling good insights for the plant managers to improve the safety, reliability, and efficiency of the manufacturing units and operation staff. Cybersecurity by design and a resilient 360-degree security approach from edge-to-cloud, infra-to-APIs, pipeline to delivery and supply chain will become imperative.

The safety of employees is the topmost priority of any manufacturing unit, and it is critical to ensure employee retention as well. Besides ensuring physical security, companies must invest in technologies like predictive maintenance, which can increase the safety of their workers. A lot of focus on immersive technology-based learning using AR/VR is helping the remote manufacturing units achieve the required skills for operation and maintenance. Finally, the industry is moving towards 4.0 with 3D printing technology, enabling chain efficiency, reducing lead time and costs, and providing flexibility in daily operations. The increased human-machine interaction with the IoT will significantly affect digital transformation.
---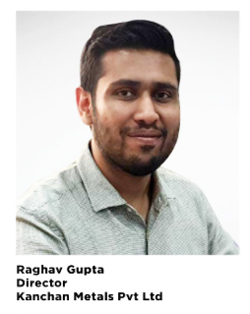 Towards sustainable automation

The Manufacturing sector will be looking for high productivity and maximized sustainable automation. At the same time, it needs the flexibility to be able to adapt to changing scenarios that have become highly dynamic due to external factors.

Less dependence on physical labor will always be a driving need. Also, consistency in quality and deliverables with high automation will be the target. So, with the changing times, I see that the Manufacturing sector will move towards automation through augmented reality (AR), robotics, and artificial intelligence (AI).

Although there is a fear of the third wave of COVID-19, we are confident that the GDP will sustain at around 8-8.5 in the next fiscal. If we manage our businesses with a more eagle-eye view, we can create a fundamentally strong environment for the economy to grow further.
---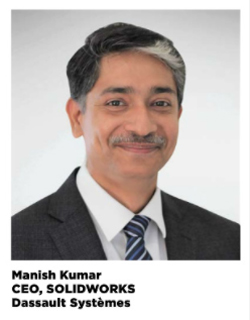 Manufacturing, the economy barometerManufacturing is a key indicator of the real strength of any economy, and it has been under severe stress in the last few years. Following trends are helping this industry overcome the challenges:

Connectivity

Ability to capture and seamlessly share information generated from various sources has never been easier, whether it is data generated by machines or human beings. 5G is going to make it even easier going forward.

Artificial Intelligence and Data Analytics

The use of captured data and massive compute power at cheaper costs gives the ability to capture the knowledge and know-how to optimize operations predictably. We are seeing its massive adoption in the fields of planning and control, order management with personalization, real-time tracking, enterprise resource planning, and so on.

Onshoring

Disruptions in the supply chain are here to stay. Overreliance on offshore facilities and low inventories is causing disruptions. Boosting onshore manufacturing capability is a growing trend to counter this disruption.

Advanced Engineering

The labor shortage has hit the Manufacturing sector pretty hard. Reskilling is being done. Advanced engineering is helping as well. Virtual twin and running simulations of processes, real product usage, and manufacturing automation are reducing time and resource wastage while delivering better quality products.

Sustainability

Customers are becoming aware of environmental and social factors. Even the cost of capital is getting linked to sustainability. The leading-edge manufacturing firms are already embracing sustainability, and it will become mainstream soon.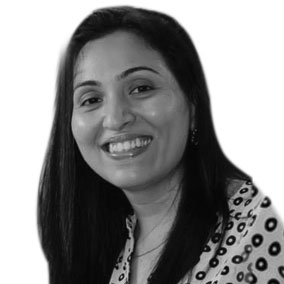 Poonam Pednekar
Chief Copy Editor
Magic Wand Media Inc
poonam.pednekar@magicwandmedia.in