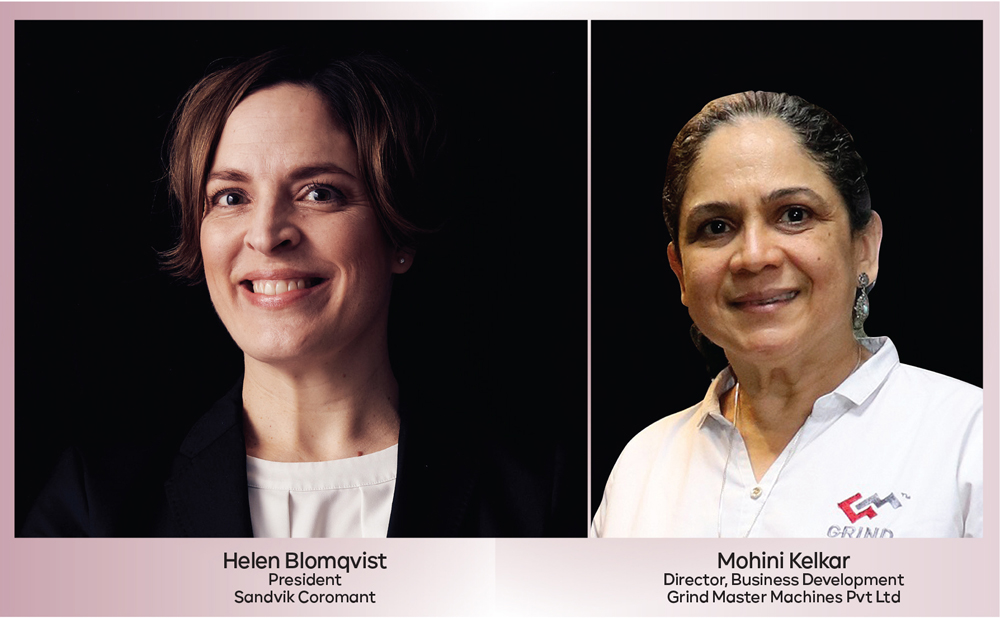 The manufacturing industry is undergoing a transformation with more women contributing and adding value to it, making the sector inclusive with equitable opportunities for all. Here we have Helen Blomqvist, President, Sandvik Coromant, and Mohini Kelkar, Director, Business Development, Grind Master Machines Pvt Ltd, giving us a sneak peek into their roles as leaders in the industry and challenges encountered in performing them, and also proffering wise counsel to those seeking to tread the same path.
Manufacturing has generally been a male- dominated industry, with women accounting for less than one-third of employees. However, the industry is at a crossroads, and its future is dependent on a diverse workforce. Despite recent progress, women continue to be underrepresented in the Manufacturing industry. Helen Blomqvist and Mohini Kelkar share their experiences of closing the gender gap, highlighting the opportunities that abound in the sector and making an impact, empowering and inspiring more of their clan to join forces.
How did you get your start in manufacturing, and what drew you to this industry?

Helen Blomqvist: My PhD in structural chemistry was the catalyst that set everything in motion. I then joined Sandvik Coromant in 2003 as an R&D engineer in materials characterization, utilizing my PhD knowledge to support my role. My natural interest in materials technology led me to Sandvik Coromant. I have been with Sandvik Coromant for 19 years in various roles, and I believe that as president in 2020, I have proven that women can do anything in manufacturing.

Mohini Kelkar: I studied Production Engineering because I was interested in manufacturing methods and the types of machines used. So, in general, manufacturing technology piqued my interest. Even though there were no female production engineers at the time, I enrolled in the production engineering course at VJTI, which included subjects in manufacturing technologies, becoming the first female production engineer to graduate from VJTI in 1981.

Could you please highlight some of the common misconceptions that women have about working in a manufacturing environment?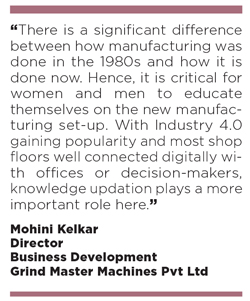 Blomqvist: One common misconception is that women are not accepted in traditionally 'male-dominated' industries such as manufacturing. This is largely due to the values associated with the male gender role in workplace culture. However, according to the Bureau of Labor Statistics, nearly 1 million women entered the labor workforce in the United States in 2021. This demonstrates that attitudes are changing, and women are prepared to enter a stereotypically male-dominated industry.

Furthermore, there are many successful women in manufacturing who are the brains behind many exciting projects. And the number of women employed at Sandvik Coromant confirms this. Women currently make up 18 percent of Sandvik Coromant's workforce and 30 percent of its next-generation managers, which is higher than the industry average. It is possible to be accepted and welcomed into this industry. So don't be afraid of it. Knowledge is powerful—regardless of gender.

Kelkar: Manufacturing set-ups are constantly changing. There is a significant difference between how manufacturing was done in the 1980s and how it is done now. Hence, it is critical for women and men to educate themselves on the new manufacturing set-up. For example, now that Industry 4.0 is gaining popularity and most shop floors are well connected digitally with offices or decision-makers, knowledge updation, rather than misconceptions, plays a more important role here.

Can you discuss some of the major challenges that women face while working in the Manufacturing industry? How would you like to approach these issues?

Blomqvist: One of the biggest challenges women face is based on perceptions and gender stereotypes. However, the Manufacturing industry is facing a major skills gap, with research predicting that there could be 2 million manufacturing jobs available by 2025. In fact, manufacturing employment in India has dropped by almost half in the last five years, to 27 million. As women hold less than 30 percent of manufacturing jobs, there is a great opportunity for women looking to enter this industry. Another challenge relates to maternity leave. Studies have shown disparities between the career paths of women and men following childbirth. For instance, only 28 percent of women work full-time three years after childbirth, compared to 90 percent of men. Besides this, 17 percent of women leave employment completely in the five years after childbirth, whereas this is as low as 4 percent with men.

According to the Bureau of Labor Statistics, nearly 1 million women entered the labor workforce in the United States in 2021.



To address this, industry leaders must do more to encourage women into this industry by demonstrating the possibilities and potential out there. They must also ensure they are flexible and more accommodating of commitments outside of work. Rigid workplaces will miss out on skilled workers.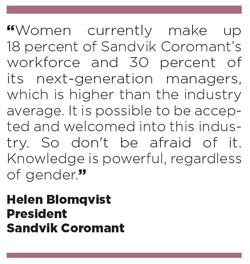 Kelkar: The biggest challenge is the mindset of co-workers and the top management of the company. However, it is changing very fast, and women in manufacturing are increasing their numbers every day. The shift is also due to an increase in the number of female directors or owners, as well as next-generation daughters, stepping into and successfully running their father's business. Women are also getting increasingly ambitious and finding jobs at higher levels in the Manufacturing industry. At the same time, the industry is also accepting them very well.

The challenges will be fewer with time because of digital manufacturing and automation. The jobs that were done manually in manufacturing earlier are no longer required to be done manually. Most Manufacturing industries have adopted automation in material handling and other labor-intensive jobs in a massive way. So, the challenge for women to lift heavy things is no longer there. Moreover, while operating the machine, there is a lot of digitalization and minimal physical work, which is why it is now much better for women in manufacturing.

Furthermore, companies should address the male-female divide in industries at the top level once they have established a gender equality policy or hired a certain percentage of female employees. Also, more decision-making positions should be given to women to truly convince them that they are capable of doing more than just clerical work. Once there is a female decision-maker in place, the effect will be noticeable down the line.

What skills do you believe are essential for success in today's Manufacturing industry?

Blomqvist: Critical thinking and flexibility are two essential skills for those working in manufacturing. As a result of digital transformation and the fourth industrial revolution, manufacturing now encompasses many different roles and technologies that require highly skilled individuals who can adapt to a changing landscape.

Workers in manufacturing must ask questions and apply logic and reasoning to pinpoint strengths and weaknesses, which necessitates critical thinking. Flexibility ensures workers can carry out various tasks, from operating machinery on the factory floor to working on computers. To perform the various tasks that the industry now offers, this skill also necessitates a willingness to learn and an open mind.

Kelkar: As I previously stated, the skills are frequently changing. The process of unlearning and learning has to be very fast. To be able to cope with the new methods of manufacturing or to be successful in the Manufacturing industry today, one has to unlearn and acquire new skills rapidly.

Studies reveal that only 28 percent of women work full-time three years after childbirth, compared to 90 percent of men. And, 17 percent of women leave employment completely in the five years after childbirth, as compared to 4 percent of men.



What advice would you give to your coworkers and job seekers interested in pursuing a career in manufacturing?

Blomqvist: Just do it. Don't spend time thinking about why you shouldn't take up a career in manufacturing. The industry needs more women to fill critical skill and gender gaps. It is important to challenge industry perceptions by making noise and recognize the organizations that encourage diverse workplaces. So, look for those organizations that will value your ideas and diversity and champion women in manufacturing.

Kelkar: Currently, India has huge opportunities in manufacturing, partially due to various other worldwide events like the COVID-19 pandemic, the recent Russia war, and so on. These are creating more opportunities for India, and more manufacturing will happen in India, which means there will be many more job opportunities in manufacturing as a career. For the same reason, there are prospects for starting your own business in manufacturing, and there will be alternatives to becoming a part of the global supply chain. Many international companies are looking into outsourcing options from India, so becoming a manufacturing entrepreneur could be a viable career option.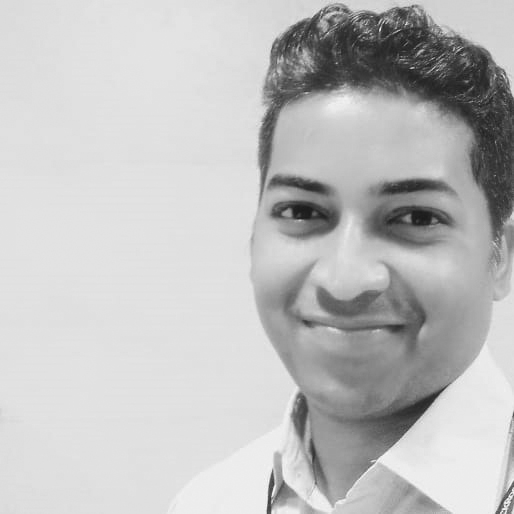 Sovan Tudu
Sub-editor
Magic Wand Media Inc
sovan.tudu@magicwandmedia.in