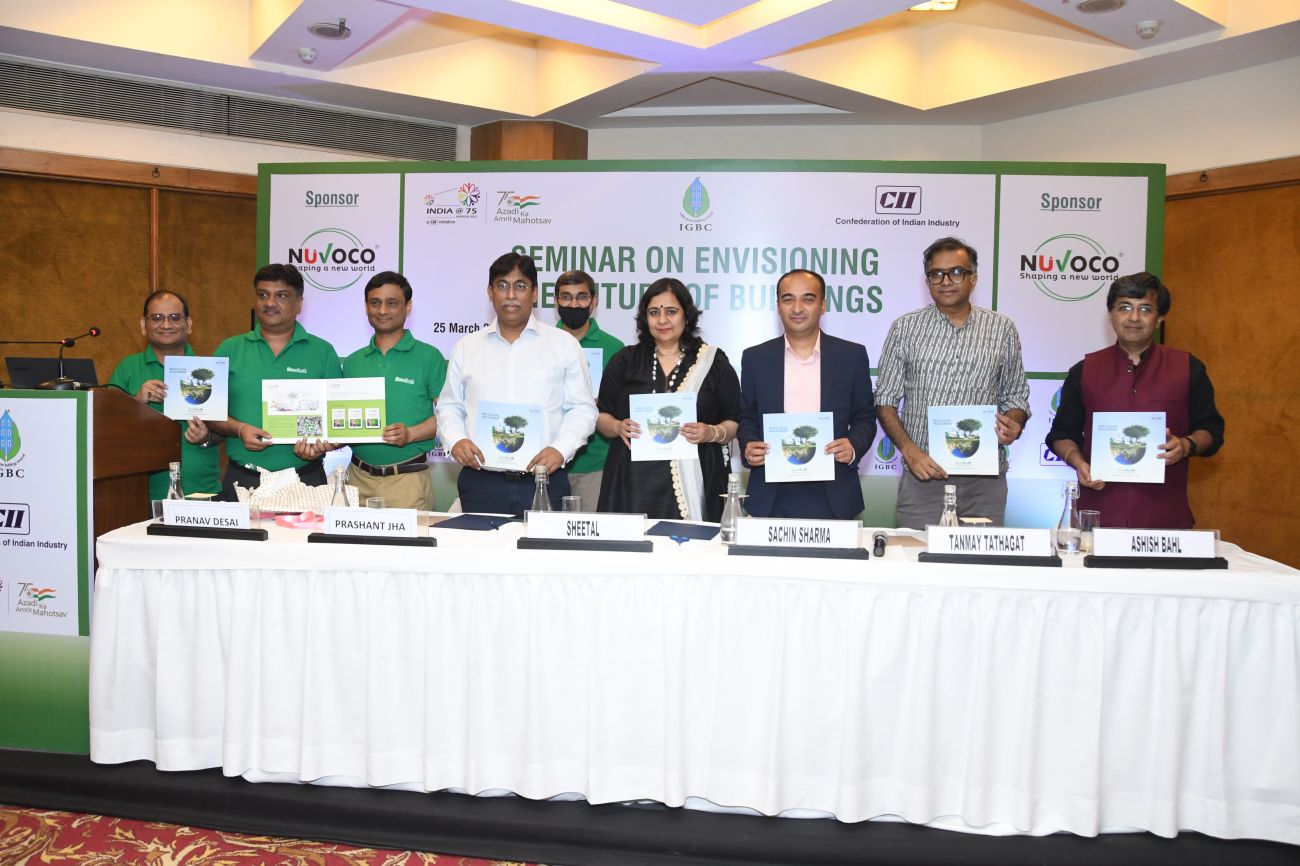 Mumbai, India – Nuvoco Vistas Corp Ltd, the fifth largest cement player in India and the largest cement company in East India by capacity, launched Ecodure, a revolutionary range of Low carbon concrete or Green concrete, during the Indian Green Building Council (IGBC) Delhi Chapter Meet. The most notable feature of Ecodure is that it can reduce carbon emissions by up to 60 percent when compared to a standard OPC mix.
Ecodure offers three types of concrete: Ecodure, Ecodure Prime, and Ecodure Plus. To meet the sustainability criteria, the company has made significant improvements in production technology, revamped its supply chain, changed the design mix with secondary cementitious materials, and replaced a certain percentage of natural aggregates with recycled aggregates, all of which contribute to the circular economy.
The Ecodure concrete range contributes to the Green Building Initiative by providing concrete with a low carbon footprint. It is a significant effort under Nuvoco's sustainability agenda, Protect Our Planet (POP), in which the product is developed for a sustainable and circular economy in the construction industry by closing the material cycle, which improves natural resource conservation.
Commenting on the launch, Madhumita Basu, Chief Strategy and Marketing Officer, Nuvoco Vistas Corp Ltd, stated, "Green buildings are the need of the changing construction ecosystem. Ecodure range of green concrete will address this need by reducing concrete carbon footprint. In this way, we enable our customers not just to fulfil their social obligations but also to make infrastructure and construction more affordable. Ecodure is a demonstration of Nuvoco's commitment towards developing sustainable products to minimize the impact on the environment."
To this, Prashant Jha, Chief of Ready-Mix Concrete (RMX) Business, Nuvoco Vistas Corp Ltd, added, "The launch of Ecodure has been one of our most ambitious projects. With Ecodure, the company has taken another decisive step towards meeting its goals for sustainable construction through innovation in concrete development, offering highly durable material that improves the lifespan of construction while ensuring a high-quality finish. Our customers will not just benefit from this innovation but will also make a significant difference to the carbon footprint of the construction industry."
Image Source: Nuvoco Vistas Corp Ltd