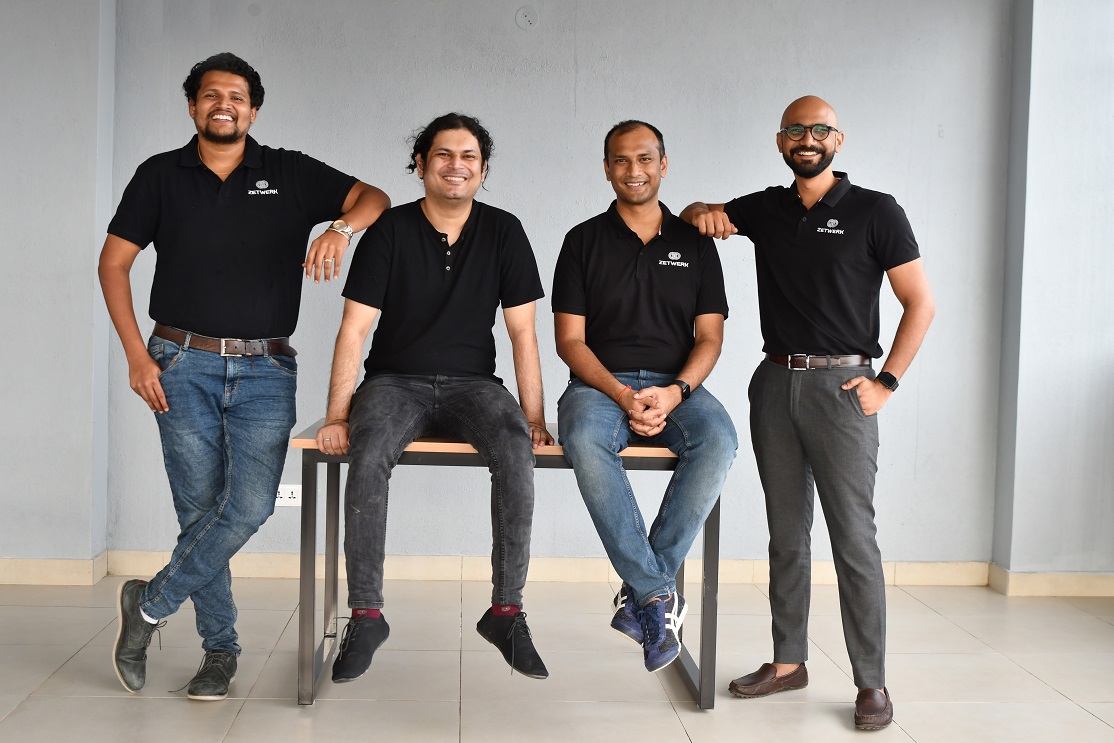 Bengaluru, India – Zetwerk Manufacturing Businesses Pvt Ltd, the world's largest managed marketplace for contract manufacturing, recently announced that it has been awarded a Letter of Intent (LoI) for an order worth INR 126.55 crore by Larsen & Toubro (L&T) Ltd for the Mumbai-Ahmedabad (MAHSR) Bullet Train project. According to the LoI, Zetwerk will supply 10,000 MT of fabricated girders to support the load-bearing capacity of the steel bridges that L&T is fabricating for laying the Bullet Train rail corridor.
The MAHSR Bullet Train project is being carried out by the National High Speed Rail Corporation Ltd. Larsen & Toubro – IHI Infrastructure Systems Consortium will fabricate and transport 28 steel truss bridges (roughly 70,000 MT) for the 508-km MAHSR Bullet Train Project, which will connect Mumbai and Ahmedabad via 12 stations at a cost of INR 1.1 lac crores. The Bullet Train will travel 508 km in 2 hours and 7 minutes at a top speed of 320 km per hour.
Zetwerk was founded with the vision of connecting the fragmented manufacturing sector and leveling the playing field for SMEs and MSMEs by connecting them with Fortune 500 companies, and it has come a long way in realizing the government's 'Make in India' dream. In the spirit of making India 'Atmanirbhar', the company has created an ecosystem that solves the problems of a volatile manufacturing ecosystem by maintaining consistent demand, supporting capacity utilization, and lowering the burden of input credits for cash-strapped suppliers.
Among India's 12 planned high-speed rail corridors, the MAHSR corridor is the first to be implemented. The order's execution period calls for the project to be completed by 2023. Aside from being a technological marvel, the High-Speed Rail (HSR) project would provide numerous quantifiable benefits, such as reduced travel time, vehicle operation costs, reduced pollution, job creation, reduced accidents/improved safety, imported fuel substitution, and reduced pollutants. Furthermore, the project would boost the infrastructure and contribute to economic growth. NHSRCL's initial aim is to serve up to 17,900 passengers per day in each direction, which will be increased to 92,900 passengers per day in each direction by 2053.
"As an organization that continually strives to make a sizeable impact in the ecosystem, Zetwerk is proud to associate with the Bullet Train Project and will strive to deliver its commitment on time, in full," said Vishal Chaudhary, Co-Founder, Zetwerk, of the accelerator program's vision. "India is on the cusp of a major manufacturing revolution, and we are honoured to be able to play an active role in bolstering these capabilities and supporting the government's development vision."
Image Source: Zetwerk Manufacturing Businesses Pvt Ltd