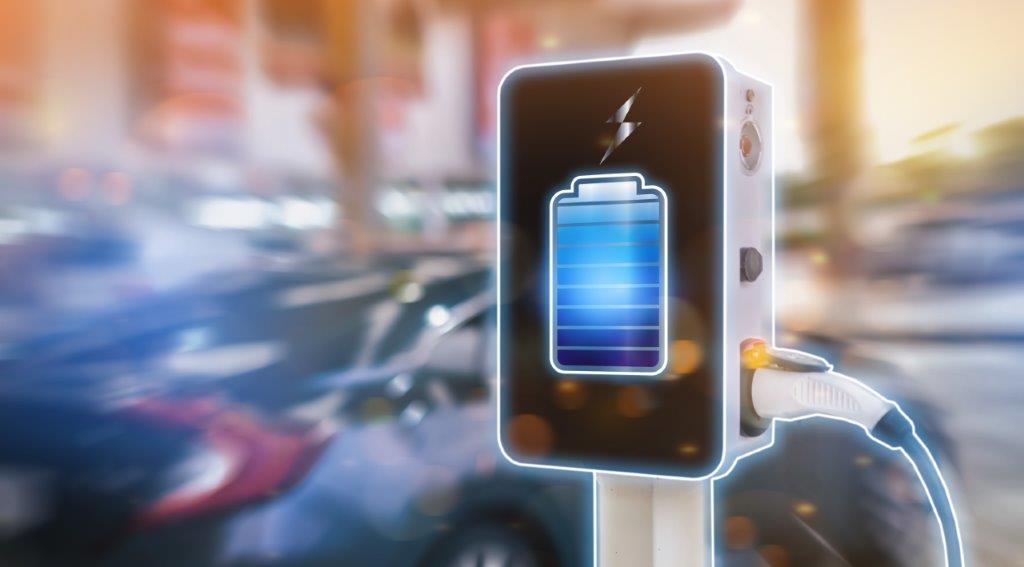 New Delhi, India – Indian Council for Research on International Economic Relations (ICRIER) organized a seminar on 'Understanding Investment, Trade, and Battery Waste Management Linkages for a Globally Competitive EV Manufacturing Sector'. Sudhendu J Sinha, Adviser (Infrastructure Connectivity – Transport and Electric Mobility), NITI Aayog, delivered the keynote address at the ICRIER EV seminar, emphasizing the importance of making India a manufacturing hub.
He said, "We need more awareness, the affordability issue also needs to be taken care for manufacturers and users. We also need to assess what kind of action needs to be taken to make India a manufacturing hub. When we use the word competitiveness, we not only imply the cost but also mean quality. Until we go for world-class quality, it would be make in India, use in India and throw in India approach. We have to go for the best parameters to make Indian two-wheelers and three-wheelers the objects of desire. This would need a lot of upscaling and innovation," as he unveiled the report titled 'Understanding Investment, Trade and Battery Waste Management Linkages for a Globally Competitive Electric Vehicles Manufacturing Sector'.
ICRIER and the International Institute for Sustainable Development (IISD) collaborated on the report. The report delves into the current EV landscape and fills in critical information gaps to aid in the process of making informed policy decisions in the EV sector. According to the report, Germany, Japan, USA, and China were the top four EVG exporters in 2010 and 2018-19, accounting for over 40 percent of global EVG exports. India, in particular, does not rank among the world's top 20 exporters or importers of EV goods, indicating that there is room for improvement on both fronts, particularly in a world linked by regional and global value chains.
Furthermore, some key takeaways from the in-depth stakeholder consultation are that policies have been successful in incentivizing consumer demand for electric 2W and 3W vehicles, with electric 4W and buses also picking up, supply challenges can derail rapid upscaling of EV and battery investment, highlighting the need for stronger policy support, and complementarity between state and national policies is critical, with some states ahead of others. The study discovered three major key takeaways while discussing sustainable EV battery supply chains.
To begin with, transportation costs are an important component of the battery recycling cost. It's crucial to comprehend waste flow dynamics and optimize transportation costs. Second, there is a severe labor shortage in the waste recycling industry. The majority of stakeholders stated that finding skilled labor is difficult and that they frequently have to settle for workers who are insufficiently skilled. Third, market-based policies in the sector may rely heavily on incentives to succeed. More than 60 percent of stakeholders wanted better incentives for recycling battery waste.
The seminar, jointly organized by ICRIER, ClimateWorks Foundation, IISD, and Shakti Sustainable Energy Foundation, discussed how India can combat the climate change crisis by developing a globally competitive electric vehicle manufacturing sector. Reducing emissions in one of the most polluting industries, transportation, is a critical step toward combating such a large issue. The seminar attendees agreed that the introduction of Electric Vehicles (EVs) is a boon for transportation. The distinguished speakers shared their perspectives on various challenges in India's EV transition, including trade, investment, and battery waste management, and proposed a variety of solutions to help India's EV transition.
Speaking on the occasion, Dr Deepak Mishra, Director and CE, ICRIER, said, "The Indian EV ecosystem will have to be globally competitive in all its dimensions, from production to effective management of battery waste."
Emphasizing that accelerating EV transport mobility and linking it to a circular economy will reduce the import fuel dependency, turn challenges into opportunities, and provide safe livelihood options for most vulnerable societies, Siddarthan Balasubramanian, Principal Strategist, ClimateWorks Foundation, added, "Unlike the West, electrification and transportation in India goes beyond fuel switch and climate mitigation to provide cleaner and more economically viable mobility option, which make the social aspirations, give cleaner air and reduce India's dependence on imported fuel."
Image Source: Magic Wand Media