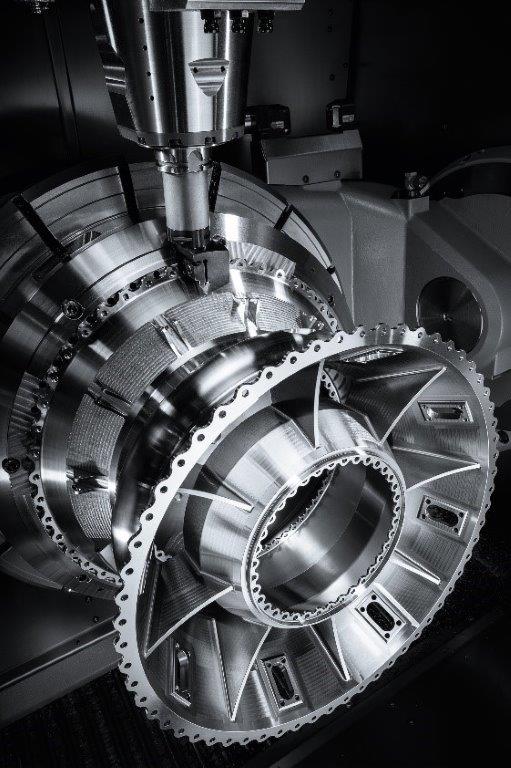 Pune and Mumbai, India – Phillips Machine Tools recently announced the AeroDef Symposium 2022, powered by Hermle and in partnership with EMUGE-FRANKEN and hyperMILL®. The Symposium is a one-of-a-kind event that focuses on leading-edge innovation and technology in 5-Axis machining in the Aerospace and Defense industry.
The scale and complexity of the aerospace and defense industry's requirements continue to grow. The aerospace industry is experiencing significant global growth in air traffic, which necessitates increased efficiency and, as a result, a reduction in overall environmental impact. This trend drives the market, which drives ever-increasing demand for complex geometries in difficult-to-machine materials.
Hermle offers flexible machines, a rigid machine concept, and dedicated automation solutions for machining. It also aids in the fulfillment of product requirements such as machining complex part geometries, higher metal removal rates, surface quality, and geometrical accuracy.
The best tooling experience is required for excellent 5-axis machining. EMUGE-FRANKEN supports 5-axis machining in the Aerospace and Defense industry by providing efficient and innovative cost-effective machining solutions assured with desired quality in the field of Threading and Milling of aerospace engine and structural parts.
CAM software is an essential component in the Aerospace and Defense industry for machining complex workpieces. Whether it's aluminium structural parts, engine components, or non-structural parts for actuation and flight control systems, the hyperMILL® CAM software can easily solve aerospace industry challenges. hyperMILL® is a comprehensive solution with intelligent methods and strategies designed specifically for complex aerospace tasks.
All of these trend topics, as well as the highly innovative Hermle 5-Axis machining center, will be presented at the AeroDef Symposium 2022 at Phillips Machine Tools Pvt Ltd in Bangalore, India. Highlights of the Symposium include: Dialogue with Industry Experts from Germany; a Live Demo on Hermle 5-Axis Machine; and Getting answers to critical queries from experts.
Image Source: Phillips Machine Tools India Pvt Ltd