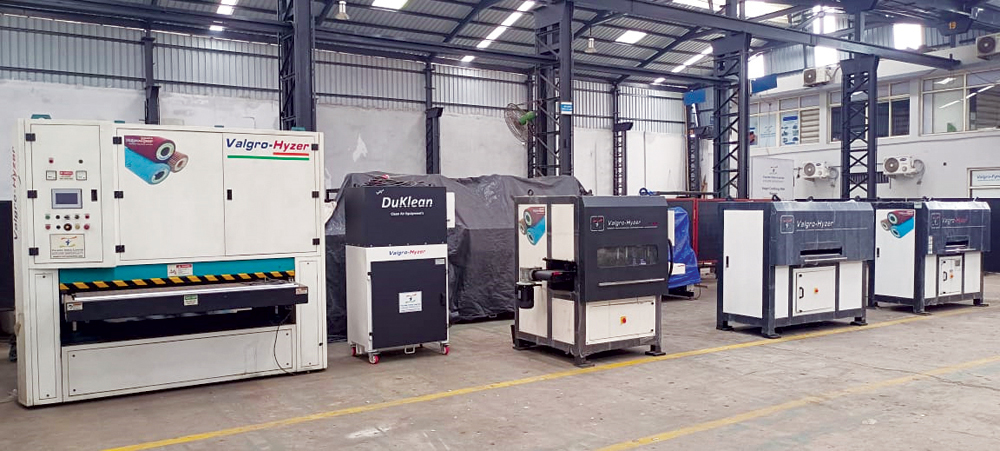 Established in 1996, Valgro India has been developing reliable specialty products and machines for the metalworking industry, ever since and has earned the reputation of being a total surface treatment solution provider. Read on to know about its origins, the journey so far, and the plans ahead.
Valgro India Ltd, one of Asia's largest deburring and metal finishing abrasive brushing machine manufacturers, has consistently set standards in product quality with ISO 9001-2018 quality regulation from TUV Sud Germany.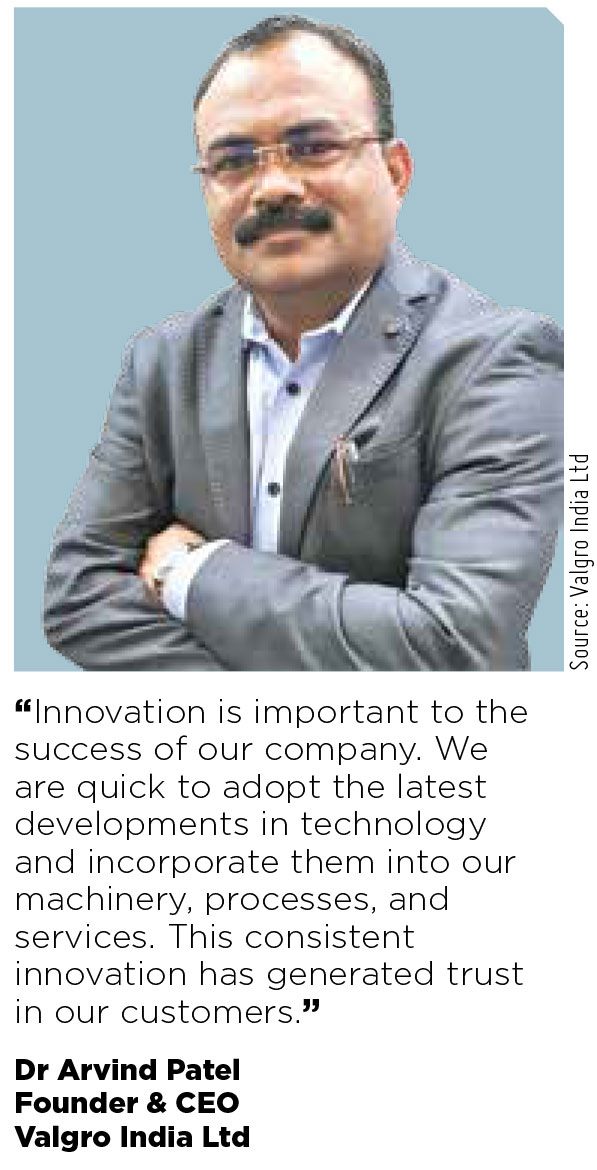 With almost 25 years of excelling in the field, the company has become a well-known name in the metalworking sector due to its commitment to satisfying its customers' ever-changing needs and developing technologically advanced products.
"Our primary area of focus is to provide a high-resolution value finish with edge rounding of machine compounds, which is in great demand from high-precision engineering industries. This can be accomplished without any material deformations or deviations in the dimensions," shares Dr Arvind Patel, Founder & CEO, Valgro India Ltd.
With the present Group turnover being `15 crore, the company's target for the next fiscal year is `25 crore.
From humble beginnings
Dr Patel talks of his meteoric rise and the journey that led to it. The family was in the textile business when it met with a financial crisis in the early 1990s during a recession in the global textile industry. A large number of textile mills collapsed due to rapid advances in technology and inventiveness.

This was when he established a modest trading enterprise to supply industrial products to industrial businesses. In 2005, he launched a limited liability firm called Valgro Engineers Pvt Ltd, imported abrasive products from Europe, and transported them to Indian factories by ship. "The year 2009 saw the beginning of our in-house manufacturing of surface conditioning abrasives that were sold under the brand name, Valgro," he informs.
"In 2015, we set up a new company called Valgro India Ltd—Machine Building Division for the growing abrasive business. The company makes high-precision machines for finishing metal that meet German standards but are made for Indian industries. They are priced so that midsize businesses can easily afford them. Today, we have a well-known brand of Metal Surface conditioning abrasive brushes and wheels, as well as machines that finish metal. We are proud of the pace at which we are growing and grateful to our customers, whom we always put first," he adds.
The company has successfully installed its polishing machines in 16 countries, including the USA, Canada, Russia, the Middle East, Southeast Asia, Bangkok, Vietnam, and Indonesia.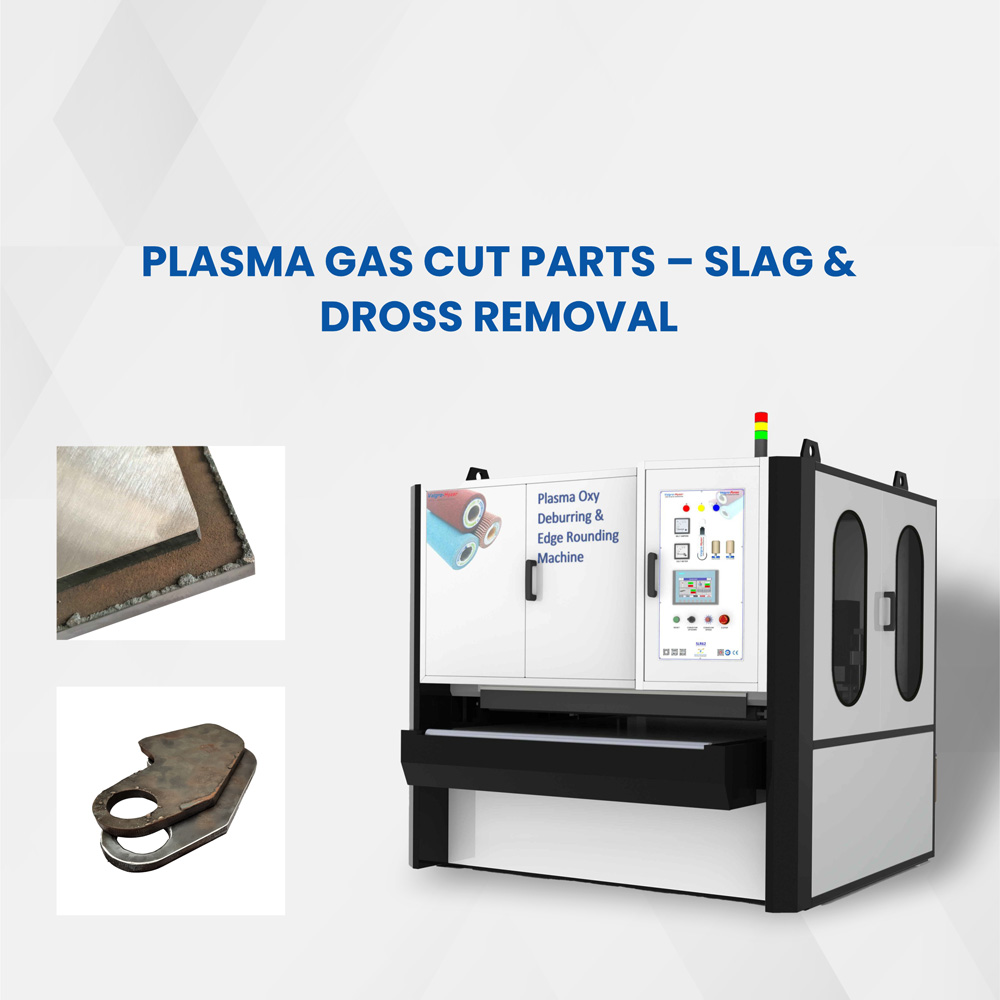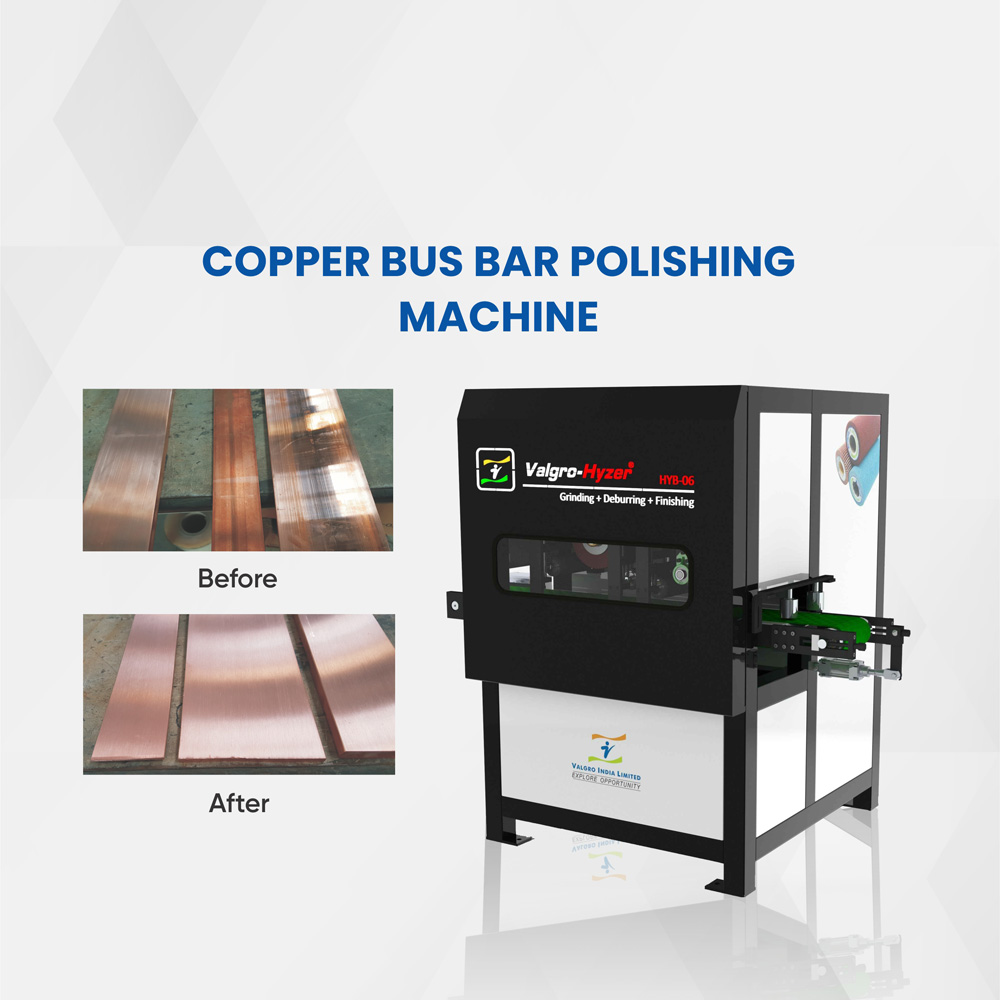 Innovation and customer-centricity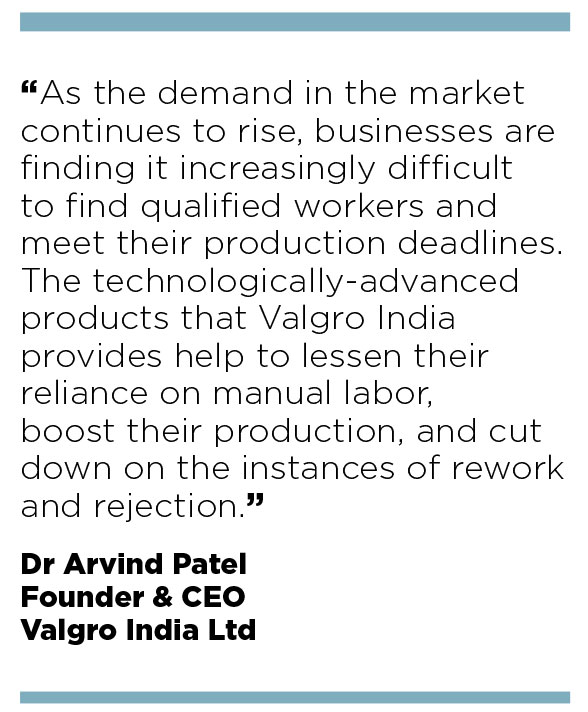 Valgro India is among the country's top five quality non-woven abrasive producers. Dr Patel elaborates on how the company has achieved this status. "Innovation is important to the success of our company. We are quick to adopt the latest developments in technology and incorporate them into our machinery, processes, and services. This consistent innovation has generated trust in our customers," he reveals.
Another important focus, he says, is the company's steadfast support for its clients, which has been a tremendous help in its growth. "We have cultivated a customer-centric approach to brand building. Our marketing strategy is to help our customers and guide them through the right process. Today, social media is powerful, with tools to reach the right customer. Our team is always engaged in finding the right customers and is involved with them to understand their challenges, build a comfortable environment and develop trust in them. They are with the clients to help them increase productivity, reduce rejection, and rework during their production setup," he adds.

Valgro India has successfully installed its polishing machines in 16 countries, including the USA, Canada, Russia, the Middle East, Southeast Asia, Bangkok, Vietnam, and Indonesia.



"This has resulted in stronger customer connections, higher retention rates, and more customer referrals. By providing consumers with a positive and memorable experience, our company differentiates itself from the competition and gets and retains more customers," he adds further.
Relevant to all sectors
Since deburring and finishing are value-added services that are required in all sectors, Valgro India is engaged with different segments, such as Auto, Aircraft, Precise Engineering, Shipbuilding, Architectural and Construction fabrication, Kitchen and Restaurant equipment, and so on. Dairy Equipment, Food Process Machinery, Pharmaceutical Processing Machinery, Packaging Machinery, and Beverage Equipment Manufacturer Construction of a Processing Plant, Escalator, Elevators, Doors, Public Transportation System, Metro, and Railways are other sectors that the company supplies its offerings to.
"Sheet metal processing after cutting and punching is our most profitable market," informs Dr Patel.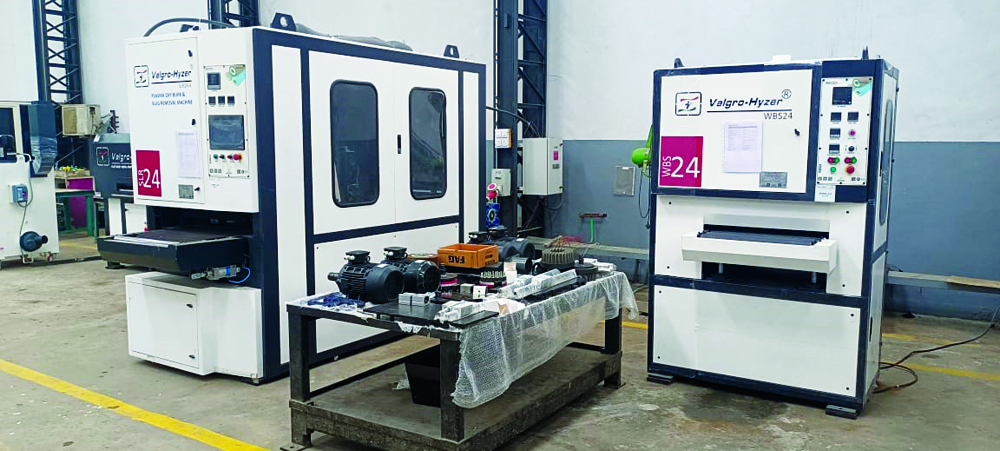 As raw material prices rise, so does the demand for reliable deburring and edge finishing operations. Deburring is still a significant finishing technique used in the industrial industry. Trimming and polishing are inherent in the deburring process and are used in the production of sprockets, gears, camshafts, and other parts. It is widely utilized in a wide range of industrial industries, including Auto, Aircraft, Computer Components, Toy Production, and many more. "Deburring and edge finishing are used in each of these domains to eliminate rough edges, reduce cost and performance, and improve safety and aesthetics. Deburring is an essential and expected use in the Manufacturing industry worldwide. It will continue to be a key component in the creation of high-quality items throughout the world as the global economy grows more integrated," he says.
Accomplishing targets
"Investing in competent, highly qualified technical employees, modern machinery and infrastructure, and delivering on time are some of the most important things that contribute to our company's success," shares Dr Patel.
This explains how Valgro India's goal of installing over 100 pieces of machinery in the fiscal year 2021-22 was smoothly accomplished. "The entire Valgro team worked diligently towards the goal. We sold more than 125 machines in the period," he proudly says.

As raw material prices rise, so does the demand for reliable deburring and edge finishing operations. Deburring is still a significant finishing technique used in the industrial industry.



Plans ahead
Dr Patel says he has complete faith in the company's products and technology, which can be made accessible at affordable prices. "As the demand in the market continues to rise, businesses are finding it increasingly difficult to find qualified workers and meet their production deadlines. The technologically-advanced products that Valgro India provides help to lessen their reliance on manual labor, boost their production, and cut down on instances of rework and rejection," he says.

"We anticipate that our machinery will assist all industries involved in metal processing in meeting the demand for metal finishing. With the implementation of our strategic plan, Valgro will establish itself as a market leader in the metal finishing sector by 2025," concludes Dr Patel on this optimistic note.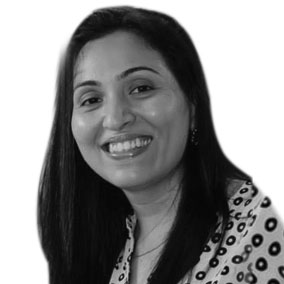 Poonam Pednekar
Chief Copy Editor
Magic Wand Media Inc
poonam.pednekar@magicwandmedia.in
Source: Valgro India Ltd