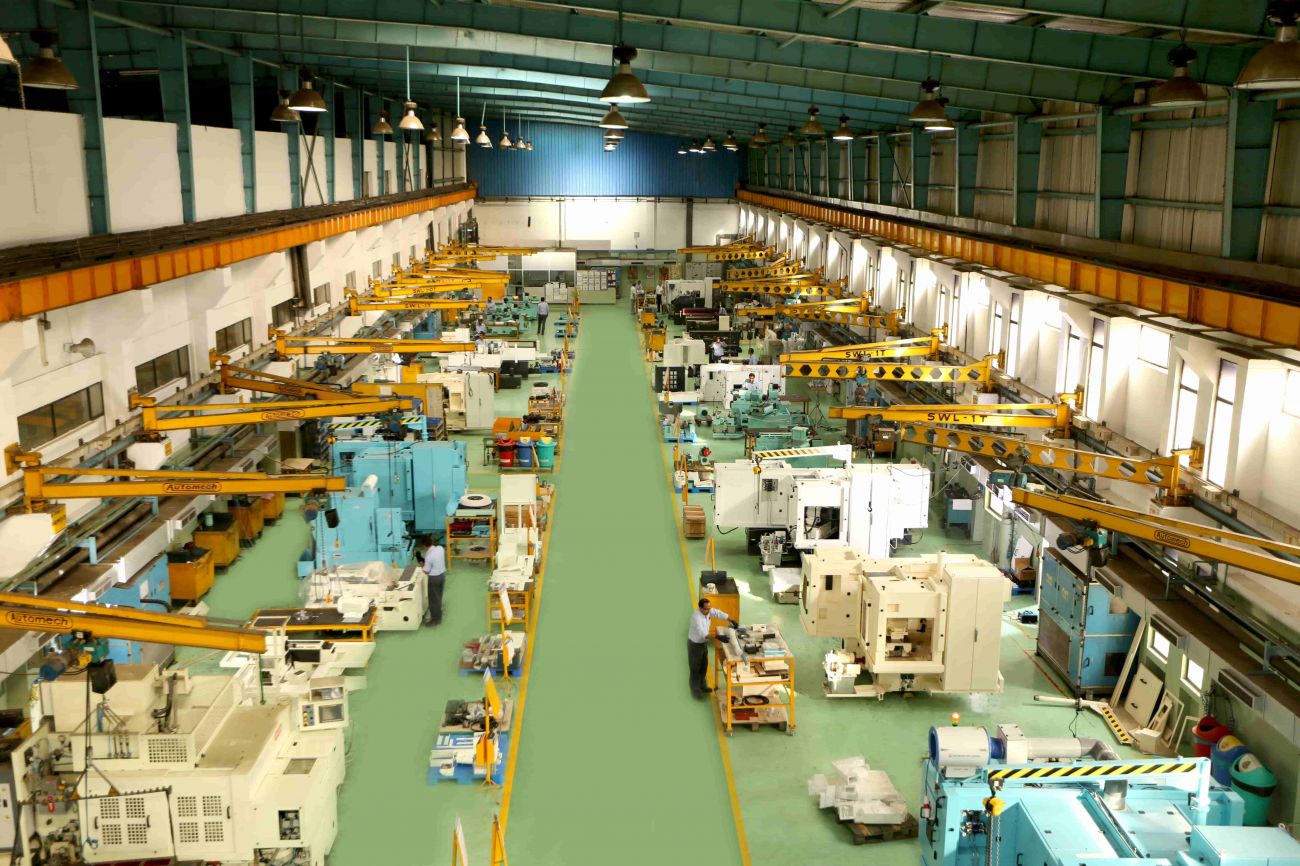 Micromatic Grinding Technologies Pvt Ltd (MGT) has a 50-year history of ethical and transparent working and pursuing excellence. Emerging as the market leader with nearly 50 percent market share in India, the company continues to build trust by providing clients with the right solutions, advocating the 'AatmaNirbhar Bharat' initiative, and helping India become self-reliant.

MGT, founded in 1973, offers a wide range of External, Internal, Universal, and Special-purpose cylindrical grinders in CNC, PLC, and Hydraulic variants to meet the most stringent customer needs. The company began in a rented shed and, currently, has three plants in Ghaziabad and one in Bangalore, totaling around 20,000 sq mt of the working area
The 'Collaborations' story
Kapil Dhand, Managing Director, MGT, describes the key milestone of the company as a story of 'Collaboration', saying, "MGT's 50-year journey began in 1973 with a partnership with entrepreneur VS Goindi, a machine-tool design veteran from CMTI."
"We began by collaborating with the late Ashok Sathe of Pragati Automation Ltd, who designed our first product, the GCU-100," he shares. "We collaborated further with Sathe to form the most successful machine tools sales and service organization in the country, Micromatic Machine Tools (MMT), in 1978."
At IMTEX 1979, the first model of the Universal Cylindrical Grinder GCU-100 won both the 1st prizes—the CMTI Best Design Award and the FIE Best Product Award. "ACE Designers Ltd, promoted by Sathe along with Shirgurkar & Machado, also joined MMT in 1982, and the synergy led to what's now AceMicromatic Group, the largest machine tool group in India," he adds.
The next collaboration—with the customers—happened when customers saw potential in Micromatic Grinding to develop their key production machine—the grinding machine, since grinding is the final critical operation for most products. "Starting with Rane Engine Valves Ltd in the 1980s, to Bosch, Bajaj Auto, Hero Honda, Delphi-TVS, Tata Motors, Mahindra & Mahindra, Bharat Forge Ltd, and many more, is the key reason for MGT's success during the last five decades," says Dhand. Hero MotoCorp, HMSI, Shriram Pistons & Rings Ltd, and TVS are among the other important Indian customers.
In addition, collaborating with like-minded entrepreneurs and dealers across the globe helped expand the company's footprint. "Starting with Lilienfein (ex-Fortuna, Germany) in the 1990s, Baccolo of Lizzini Spa (Italy), Waelti & Fumasoli and Rewitech (Swiss), Technum (Mexico), TGS (USA), Master Abrasives (UK), and BMT-Makina (Turkey)," he reveals. The company's major international clients include Honda, Guhring, JTEKT, and Total Grinding Solutions.
Finally, collaborating with suppliers and other stakeholders. "Last but not least, there are many co-developments with sub-system suppliers like coolant filtration systems, high-speed spindles, special grinding wheels, wheel dressing systems, etc.," he mentions. "These form an essential and integral part of a high-precision grinding machine, about 5,000 of which have been supplied by MGT worldwide."
Access to resources and information
Since its inception, the company has grown from strength to strength, sensing market opportunities in terms of exploring the potential in new industry sectors, particularly by being close to customers and focusing on import substitution. Dhand explains, "We have also been participating in major international machine tool exhibitions over the last 30 years to get an insight into where the technology is heading."
The company is geared up to make the most of the Indian Machine Tools Manufacturers' Association's IMTEX 2023, South Asia's largest exhibition in machine tools and manufacturing technologies. "MGT has been focusing on the Automotive industry for years, and this year besides Automotive, we are showcasing several new products catering to the Bearing, Aerospace, and Defence industries. We are also launching our own MGT-IIoT solution, specific to Grinding machines. We continue to develop import substitute products to make Indian manufacturing more competitive and at par with global standards," he notes.
Developing game-changing innovations
MGT has also collaborated with technology experts and academic institutions for R&D. "It all started in 2008 with Dr K Subramanian, President, STIMS Inc, USA, for training in Grinding Technology," says Dhand. "He, along with Prof Ramesh Babu, helped set up the R&D department at MGT's Bangalore plant in 2012 by inducting young GETs from IITM."
Dr Subramanian has been mentoring the company's R&D team of young engineers for the past ten years, which has led to the co-development of the Next Generation Precision Grinder (NGPG) in 2016, a project supported by the MHI, Government of India, in collaboration with Prof Babu, IITM.
Success is best when shared
The 50th anniversary, a significant milestone for MGT, will be celebrated all throughout 2023. "We intend to involve all stakeholders in our celebrations. We are kick-starting the celebrations at IMTEX 2023; on each of the seven days (January 19-25), we will be inviting VIP stakeholders (customers, suppliers, employees and partners) to the MGT booth for a cake-cutting ceremony," shares Dhand. "The idea is to make them share their personal journey and contributions to the growth of MGT. Various internal and external events are also planned throughout the year to celebrate this important milestone."
Continuing its winning streak, the company looks to expand its global footprint in the manufacturing sector, particularly as the world builds on the idea of a China+1 post-COVID-19, which presents tremendous opportunities for manufacturing in India, as well as boosting the 'AatmaNirbhar Bharat'
and 'Make India' initiatives. To this, he elaborates, "Expansions at both the Ghaziabad and Bangalore plants are on the cards. MGT has been able to spread its footprints slowly and steadily across the globe. A joint venture with Toyoda Japan (now JTEKT) formed Toyoda Micromatic Machinery India Ltd (TMI) in 2008 and is running successfully." Furthermore, MGT is also manufacturing a Toyoda Cam Grinder for small engines as well as another popular Toyoda Grinder model for the domestic market and exporting it to Southeast Asia.
Giving back to society
In India, according to Dhand, anyone who is fortunate enough to grow up in an urban middle-class environment has a natural awareness of the stark differences in society around them, but doing something about them is also a natural calling for some due to India's spiritual heritage.NGO Gram Niyojan Kendra (GNK) that speci In the early 90s, the company came in contact with a Ghaziabad-based alizes in the development of girl-child and women empowerment, the basis of any sound society. The duo has worked toward their well-being, ensuring their secure future in the pricess.
A 'sound economy (business)' is dependent on a 'sound society', and 'sound society' is dependent on a 'sound environment', is what the company declared back in its 2010 annual issue of MG News, renamed Equilibrium, the company's in-house magazine. "Practising the same and showcasing it have been equally important agenda items for each subsequent issue of MG News," he further states.
MGT's significant Indian customers include Tata Motors, Mahindra & Mahindra, Hero MotoCorp, HMSI, Bosch, Delhi-TVS, Bharat Forge Ltd, Shriram Pistons & Rings Ltd, Rane Ltd, Bajaj Auto, and TVS. Honda, Guhring, JTEKT, Tecnum (Mexico), Total Grinding Solutions, and TGS-USA are among the company's major international clients.
With the world embracing a China+1 policy post-COVID, India's manufacturing industry has many opportunities. MGT has rapidly spread globally, and expansions at both the Ghaziabad and Bangalore plants are on the cards. A JV with Toyoda Japan (now JTEKT) formed Toyoda Micromatic Machinery India Ltd (TMI) in 2008 and is running successfully.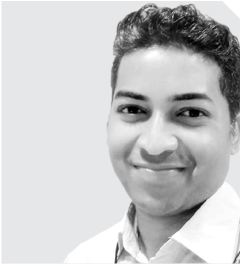 Sovan Tudu
Senior Sub-editor
Magic Wand Media Inc
Sovan.tudu@magicwandmedia.in