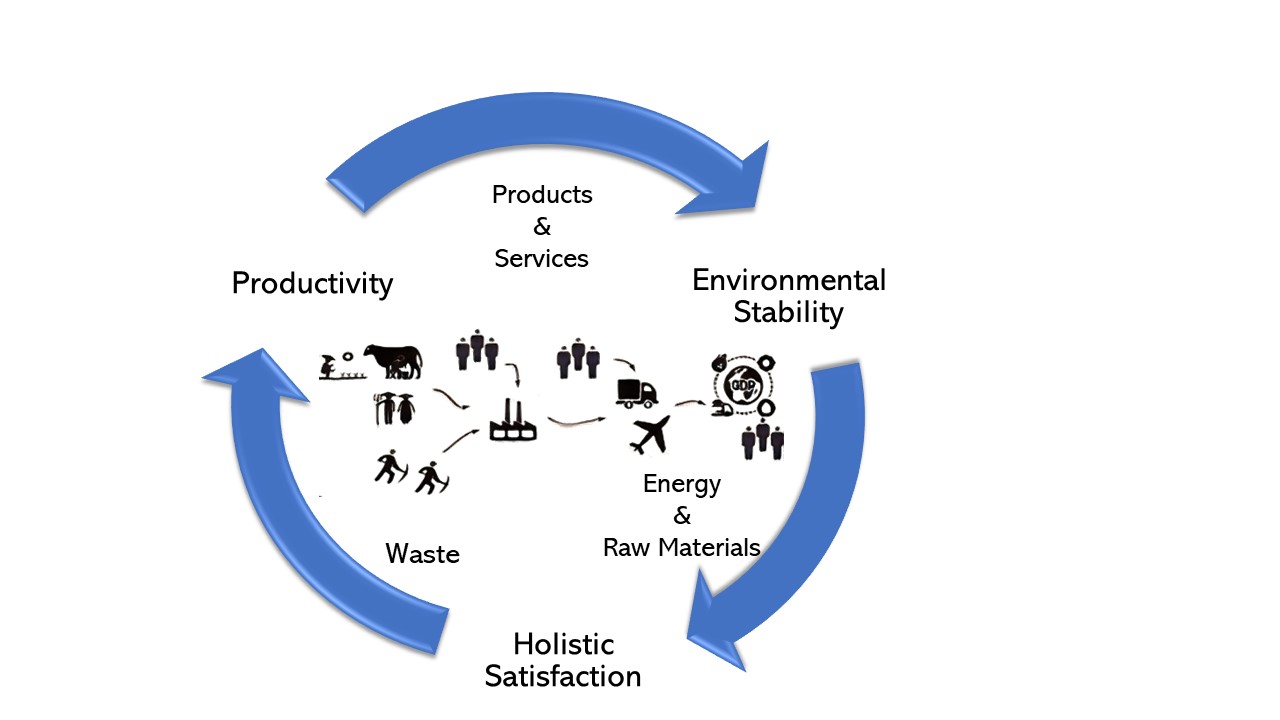 In the manufacturing context, productivity can mean profitability, improved output, lesser cost, or a better layout or work design. Here's knowing more ways to define it and how critical it is to the industry's and the nation's growth.
Productivity, in simple terms, is getting more for less, and improvement in productivity is all about getting better at doing the right things and making it habitual. The quote 'Productivity is being able to do things that you were never able to do before' by Franz Kafka brings out the essence and perhaps is one of the best among the many quotes we have on productivity.
Productivity is normally put to use tactically in organizations for control things like budgets, performance, standard time, actual time, etc. Productivity in space could be a better layout of equipment to improve output. In the case of machines producing parts, it could be more parts, lesser cost per part. Concerning people, it could be a better work design to increase output or reduce fatigue, etc.
The essential part of all productivity improvements is identifying and eliminating waste in all forms, be it material, process, people, equipment, methods, space, or time. It is also normally understood that productivity is the key to profits, progress, and growth. That the practice of productivity in its truest form is critical for development and growth is fast gaining ground.
The many definitions of productivity
Conceptually, productivity can be looked at from many perspectives. Scientifically, it can be logically defined and observed empirically in experiments. As a measurement concept, it is a ratio of input resources to output results, but it should not be limited to merely its efficiency concept but should be comprehensively looked at from an effectiveness perspective, which is doing the right things efficiently to achieve outcomes. Productivity is also an objective concept used by organizations for strategic objectives like project planning, competition mapping, organizational improvement, etc. It is important that there be involvement across the enterprise and that the productivity goals are holistic.
We are in the machine tool (Turning, Milling, Grinding) Metal Cutting industry, and creating and enhancing capacity is our business. Our passion to help propagate the productive use of our machines has pushed us to also be actively involved in production monitoring and productivity solutions for close to two decades. While our major business is ready-to-use industry-standard machines, we also offer ready-to-produce metal cutting solutions with work holding, tooling, and automation. Importantly, we have put to use innovative technologies, including digital tools, long before Industry 4.0 or IoT were in vogue. These tools have worked and helped us and our customers be continuously more productive. They get more and more out of our machines, which makes them better suppliers to their customers, and they come back for more machines, leading to a holistic virtuous cycle.
Stronger together
We, at Ace Micromatic, truly believe and understand that productivity and its continual enhancement are critical and key to the economic growth and prosperity of India and the aim to become a hub for global manufacturing.
As our contribution, we are working with IMTMA and supporting the national productivity summit to build and strengthen a solid productivity platform across the manufacturing fraternity. This platform celebrates the heroes and heroines behind the efforts in the companies, be it in design, methods, process, or on the shop floors, and brings recognition to them and awards prize money, which nurtures the productivity movement. The sharing of the practices and the use of tools and techniques among the industry further widens the productivity movement and inspires the industry and all of us to come out as winners with bigger and better dreams that help give muscle to the manufacturing vision of the country.
Productivity is a comprehensive, holistic phenomenon encompassing the elements needed to improve products and services and, importantly, a concern to seek affluence that will give people tangible results and spiritual satisfaction. It is all about hungry minds and hearts aligned with concerned leadership without hierarchy.
Productivity is a comprehensive, holistic phenomenon encompassing the elements needed to improve products and services, and importantly, a concern to seek affluence that will give people tangible results and spiritual satisfaction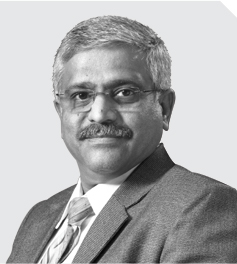 TK RAMESH
Managing Director & CEO
Micromatic Machine Tools Pvt Ltd