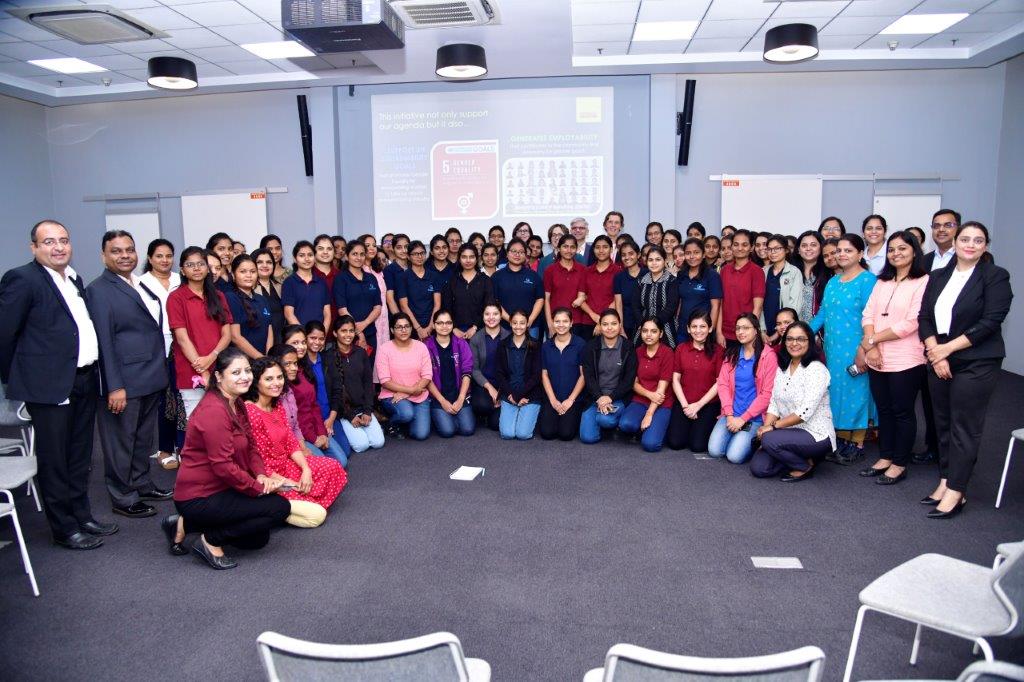 India's manufacturing sector is thriving. Statistics released by the National Statistical Office (NSO) showed that the sector's output increased by 5.3 percent in February 2023. One company that strives to influence the way the sector makes the shift towards sustainable, digital manufacturing is metal cutting leader Sandvik Coromant. After visiting Sandvik Coromant's facility in Pune in April 2023, Helen Blomqvist, President, Sandvik Coromant, reflects on the actions the company is taking in India to support local manufacturing.
Striving for sustainability
Taking action towards sustainable development goals (SDGs) is a priority for Sandvik Coromant. In India, particularly, the division has been working on various sustainability projects. On my visit, I noticed the prominent focus on sustainability in India, with many local and national projects, which have been accelerating the trajectory of today's manufacturing. Most recently, in March 2023, Sandvik Coromant held the inauguration of its wastewater plant at the Talawade Garden in Pune. This marked the fourth wastewater sustainability project that Sandvik Coromant has facilitated in collaboration with Pimpri-Chinchwad Municipal Corporation (PCMC).
Untreated sewage waste is one of the biggest causes of surface water and groundwater pollution in India. In Pimpri-Chinchwad, one of the most developed and industrial cities in Maharashtra, a large volume of wastewater runs through the city's drainage system.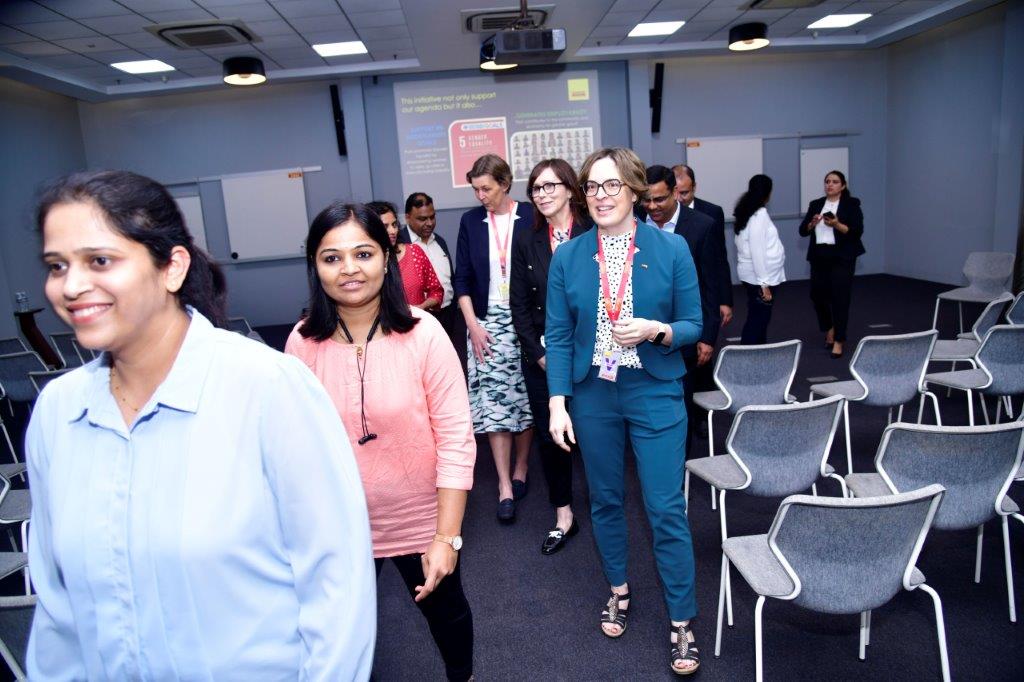 To combat this, Sandvik Coromant India has worked with PCMC to install wastewater treatment plants across the region that promote the recycling and reusing of water. We take our responsibility as a local manufacturer very seriously, and as a result of the four wastewater treatment plants, 9.1 million liters of wastewater can be reused across the four gardens.
In the last few years, Sandvik Coromant has worked to develop other sustainability initiatives in India too. This includes the collaboration with Green Yatra, a leading non-profit organization in India, to develop a Miyawaki forest in Pune, which enabled Sandvik Coromant to plant 6,000 saplings to grow into a Miyawaki Forest.
Sandvik Coromant has also begun working on electrification schemes and has partnered with Krushi Vikas, an organization that aims to improve the wellbeing of urban communities. The partnership will see the companies work together to provide electricity to three villages in Jalgaon, an aspirational district.
Future proofing a female workforce
During my visit, I took the opportunity to interact with some of the female shift workers in production. Women make up only 12 percent of India's manufacturing sector, which employs 27.3 million people, according to a 2021 estimate by GE.
This lack of diversity was once very noticeable in Pune, and indeed across India, and historically there were hardly any women working on the shop floor.
In 1948, the Factories Act was introduced, which permitted women to only work day shifts between 6 am and 7 pm. However, as regulations have changed over time, employers can now enable women to work more flexibly. In Pune, the team is working to foster an environment with more females working in production. This means Sandvik Coromant is working to improve gender-balance in the workforce, overcome social barriers in the local market, and leverage the full potential of all talents.
To support this, the Pune team has developed a system that enables women to work in all three morning, afternoon, and evening shifts at the site. The system is based on driving learning, awareness, inclusion, and safety, and has been a big success. With the initiative, the number of female employees at the Pune facility has increased from 4 percent in 2019 to 20 percent in 2022. Additionally, Sandvik Coromant Pune developed a prerequisite when recruiting new shop floor workers, meaning that at least ten women work on the shop floor at any given time.
The site also allows women to work night shifts. As part of meeting the night shift regulations, Sandvik Coromant organizes transportation to and from work for its female employees. The coach is fitted with a GPS tracking system as well as a CCTV camera to enhance safety, and is followed by a security guard. Once female workers reach the facility, they are escorted to their door by the security guard, and can register that they have reached home safely through a digital app.
These processes are crucial for Sandvik Coromant India to provide equal opportunities for women in the workplace, aligning with our global goal to have at least a third of managerial positions filled by women by 2030.
Upskilling the workforce
Besides gender equality issues surrounding manufacturing in India, there is a constant need to upskill the workforce too. It's no secret that manufacturing is more affected by the skills shortage than any other industry, with data from Search Consultancy showing that 85 percent of businesses are feeling the strain from a lack of skilled workers.
India has an impressive amount of young, skilled engineers with a digital mindset who are adding value to India's manufacturing landscape. Supporting the need to help the younger workforce flourish, Sandvik Coromant has developed 14 specialized Sandvik Coromant Centers located across America, Europe, and Asia, with one in Pune.
The centers create a space for collaboration, learning, and innovation, where experts conduct practical training sessions, webinars, and live product demonstrations to upskill the younger workforce.
The facility in Pune provides engineering solutions for productivity, application, machining, and research in manufacturing, as well as one of the global production plants for Sandvik Coromant's inserts and tools manufacturing.
The driving force of the manufacturing sector is the workforce behind it and nourishing this will ensure that the sector's success is consistent. Ultimately, it's down to local manufacturers to use their position to support inclusion for women, prepare the future workforce, and contribute towards sustainability goals. It's incredible to see the progress that India is making, and Sandvik Coromant is thrilled to play a part in this. I am so proud to see that the focus on customers, productivity, continuous improvements, diversity, inclusion, and sustainability are always high at Sandvik Coromant India.
Helen Blomqvist

President

Sandvik Coromant
Image Source: Sandvik Coromant