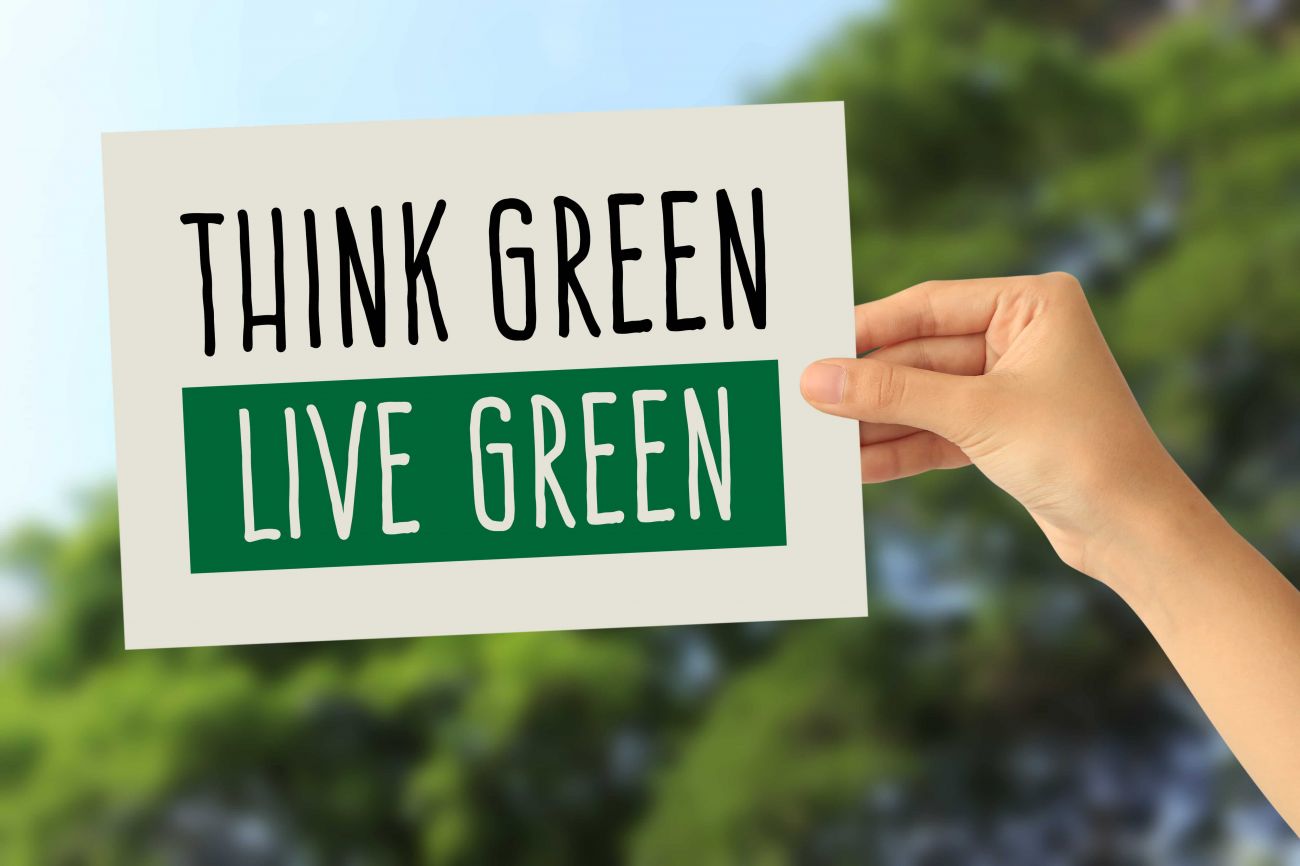 Cognizant of the crucial role sustainability plays in manufacturing, industry players are implementing necessary practices to reduce environmental impact. However, while some companies are setting high standards in this pursuit, challenges hinder widespread adoption, requiring a closer look at the industry's commitment to sustainability. Here's a roundup of industry insiders presenting their perspectives on the topic.
This article explores sustainability in Indian manufacturing, highlighting what the industry insiders think about this pressing issue and the measures being taken by them to promote environmental stewardship, foster innovation, and contribute to a greener future.
Sustainability at all levels of manufacturing – product, process, and system
Rahul Sharma, CEO, Vedanta Ltd, Aluminium Business, one of the world's leading producers of aluminum, believes that sustainability of products, processes, and systems is no more a trend, but rather a business imperative, inevitable in the face of changing consumer preferences and emerging needs of the market.
Similarly, in process and systems, Indian manufacturers are increasingly investing in leading-edge technologies, including digital solutions and analytics, to make their plants more resource and energy efficient, he adds.
Vedanta Aluminium plans to be Net Zero Carbon by 2050 and be Net Water Positive by 2030. "We have also struck partnerships and supply agreements for sourcing over 1300 MW of renewable power supply to our aluminum smelters," he informs.
"Sustainability is not a one-off box that can be ticked post a job is done; it is a habit and thought process that has to be ingrained into every process and system, right from seller verification to after-sales servicing," notes Gaurav Bawa, Senior Vice President, WIKA India.
WIKA just does not device tooling for alternate energy solutions, it is 100 percent energy positive itself. "Our facilities are fully covered by solar power and we provide energy back to the grid, he stresses.
In the same spirit, Micromatic Grinding Technologies Pvt Ltd (MGT) is actively employing sustainability metrics to gauge its carbon footprint comprehensively. "This entails measuring emissions associated with our products, processes, and systems, encompassing scope-1 emissions within our organization, scope-2 emissions outside our organization, and scope-3 emissions from all upstream and downstream activities," reveals company COO, RK Mahajan.
Towards lasting impact
According to Hitesh Patel, General Manager – Plant, Jyoti CNC Automation Ltd, businesses that prioritize sustainability cannot only help protect the environment but also appeal to consumers who are looking for environmentally responsible products.
The company has successfully implemented an Environmental Management System in accordance with ISO 14001:2015 for its campus and processes. "For several years, our campus has embraced the practice of rainwater harvesting. We also have ETP and STP plants to treat the wastewater and reuse it for the green belt area. Our industrial wastes get re-treated and neutralized before they are disposed of."

Vedanta Aluminium has a robust approach to this which includes a laser focus on environmental parameters such as carbon reduction, energy conservation, air quality, water sustainability, circular waste management, and biodiversity.

Building on this momentum, takes proactive measures to conserve energy, water, and other materials. Its commitment to environmental responsibility includes using renewable energy sources, with 45 percent of its energy needs being met through the company's captive solar plant. "We also comply with all Government norms and take steps to minimize air pollution in our area. In addition, we aim for zero discharge of water in municipal drains and implement water recycling in all areas. To better understand our carbon footprint, we conduct regular mapping exercises. Rainwater is captured and harvested, and our energy and water consumption is continuously monitored in real-time. Furthermore, we are planning for rejuvenation and revitalization projects in line with the Indian Building Code norms to further promote sustainability," shares Mahajan.
Sustainability is not an end-state, but rather a continuous process of improvements to ensure judicious resource utilization in a manner that leaves the planet richer than before. So, the problem statements surrounding sustainability are not so much challenges, as they are innovative engineering and robust management.
Striking a balance
The industry is assiduously striving to strike an equilibrium between energy utilization and environmental consequences, ensuring sustainable practices in their operations.
Patel tells us that the '3R' – reduce, reuse, recycle, and if possible, regenerate has been the motto for his company. "Jyoti CNC is consciously taking steps to improve its plant energy efficiency by using efficient types of equipment, optimizing processes, and reducing waste," he shares.
MGT is relying on using renewable energy sources for its energy requirements and biodegradable plastic. The company is also working with all suppliers on extended producer responsibility for e-waste and rigid plastic to ensure proper disposal and recycling practices.
Working towards the same goal, WIKA's all four factories across India are solar power enabled. "The solar system would not only help in reducing the company's carbon footprint but also significantly lower its energy costs. Recently, WIKA has announced a transformation to 'Smart in Sensing' reflecting a reliable partnership that addresses environment-friendly processes across the industry," says Bawa.
Together we can
Conserving the environment while striving to be a global manufacturing hub is indeed a challenge that must be dealt with together. The sustainability journey needs well-coordinated efforts by all stakeholders including the industry and the Government for the implementation of all the needed measures.
The Indian Government has set a target to cut the country's emissions to net zero by 2070, with 500 GW of renewable energy capacity by 2030. Aligned with this vision, it has rolled out several schemes and policies to incentivize decarbonization.
The Government is encouraging domestic manufacturing and local sourcing of products, as part of its strategy to end import dependency. "Imbibing this philosophy, Vedanta Aluminium is deeply focused on research & development for producing high-end alloys and value-added products for catering to the needs of India's industries. We are the first in the country to supply Primary Foundry Alloys (PFA) for the Automotive industry, aluminium-silicon (AlSi) alloy for the steel industry, and more," reveals Sharma.
"India is leading the ESG (Environmental, Social, and Governance) journey through the Government push with the industry reconciling with the demands. The global industry is anyway well aware, as they have to follow ESG protocols in some form or other. The way the environmental ecosystem and industrial giants are creating their policies, the Indian industry, right down to MSMEs will follow suit with the ESG guidelines to ensure to remain a part of the supply chain and grow," opines Bawa.
According to Patel, the transition to a sustainable economy requires significant changes in how we produce and consume goods and services, and it will require collaboration and cooperation among all stakeholders, including the industry, the Government, civil society organizations, and consumers.
Mahajan agrees that meeting sustainability goals requires all the stakeholders to be working towards it. "This cannot be done alone. We are in touch with local administration, Government officials, and NGOs along with our employees, customers, and suppliers," he adds.
Perform, Achieve and Trade (PAT) Scheme is a regulatory instrument by the Bureau of Energy Efficiency, Ministry of Power, to encourage energy-intensive industries to reduce their energy consumption with an associated market-based mechanism whereby companies can trade certificates earned on the basis of excess energy savings.
Getting future-ready with ESG
ESG is a framework for evaluating the sustainability and ethical impact of a company based on the Environmental, Social, and Governance factors.
ESG is gaining increased traction with investors, customers, and regulators demanding more transparency and accountability around environmental and social issues. Companies that integrate ESG factors into their decision-making processes are seen as more responsible and better positioned to manage risks and seize new opportunities.
According to Patel, in recent years, ESG has gained significant momentum in India. "Forward-looking organizations have started reporting their ESG performances, complying with globally accredited frameworks such as Global Reporting Initiative (GRI), Task Force on Climate-related Financial Disclosures (TCFD), and Integrated Reporting (IR). Even unlisted companies voluntarily disclose their ESG exercises such as adopting renewable energy, reducing their carbon footprint, and promoting diversity and inclusion."
Speaking about the ESG journey of MGT, Mahajan shares that the company is in the process of understanding the GRI standard, and how it impacts the economy, environment, people, and human rights. They are also learning to identify financial risks and opportunities that they may face.
Bawa also identifies ESG as a buzzword in industry circles for investment decisions. Stressing on an EY report, he shares that 90 percent of international investors looked for a company's ESG performance and 86 percent prioritized corporate decarbonization in their checklists.
Encountering challenges
Cost, awareness, and willingness are major challenges during transition. Most business activities are profit-centric. Any added cost would face rejection and resistance initially, however, through awareness a sustainable approach could be adopted, feels Patel.
Mahajan explains that a few challenges exist that the company is striving to overcome. "Replacing normal plastic with biodegradable alternatives can be costly, but we believe it is a worthwhile investment. The lack of net metering regulations also prevents us from sending excess power from our solar plant to the grid, leading to a waste of installed capacity," he points out.
Sharma believes that sustainability is not an end-state, but rather a continuous process of improvements to ensure judicious resource utilization in a manner that leaves the planet richer than before. So, the problem statements surrounding sustainability are not so much challenges, as they are innovative engineering and robust management.
Businesses that prioritize sustainability cannot only help protect the environment but also appeal to consumers who are looking for environmentally responsible products.
Rounding up
The presented viewpoints reflect that the industry is resolute in its commitment to preserving the environment and its finite resources. It is poised to create a secure world through its readiness to embrace sustainability initiatives and go the extra mile to ensure we have a greener world to live in.
Poonam Pednekar

Chief Copy Editor

Magic Wand Media Inc

poonam.pednekar@magicwandmedia.in