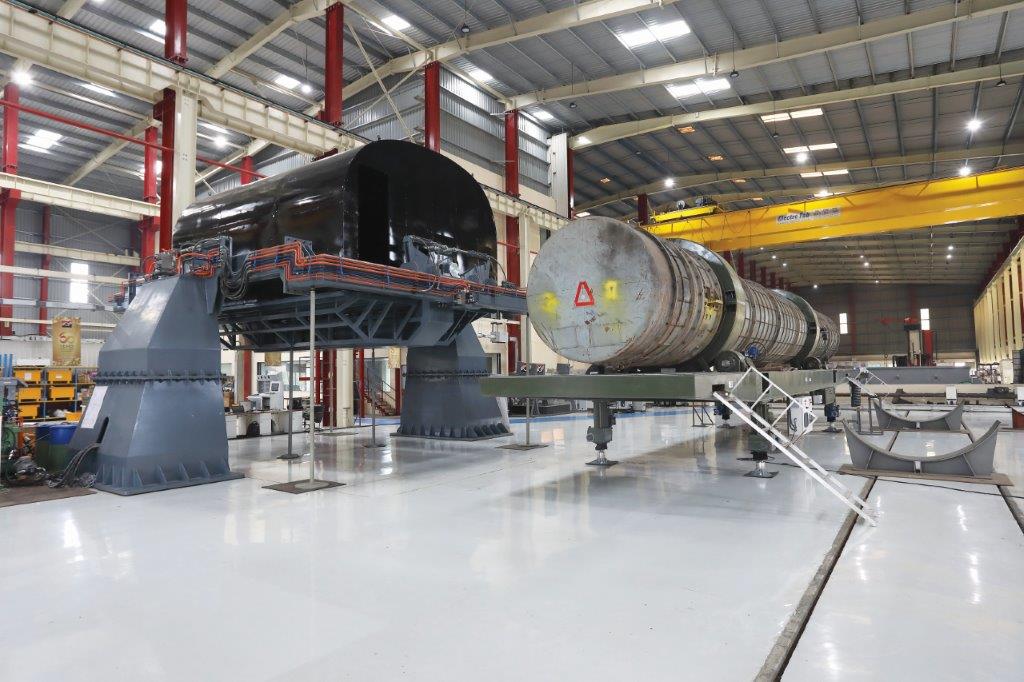 Renowned for being wholly indigenous, Electropneumatics & Hydraulics (India) Pvt Ltd embodies the spirit of 'Make in India'. Its transition from a company making pneumatic valves to one with a diversified product portfolio of sophisticated forming machines to missile launchers deserves acknowledgment as a significant contribution to national growth and advancement. Here's delving into its story and exploring its impact on the Indian industry….
Electropneumatics & Hydraulics (India) Pvt Ltd (Electropneumatics) has grown to be a symbol of innovation, commitment, and indigenous excellence. The family-owned and managed enterprise is a renowned name in the realm of engineering. Located in Chakan, Pune, the company boasts a sprawling 65,000 sq mt land area, with a built-up space spanning 21,000 sq mt. Accredited by the Government as an R&D hub and holding certifications under ISO 9001:2015 and IATF 16949, the company has been 100 percent indigenous.
"From a modest beginning in 1972, by our late Founder Chairman, Antony Rasquinha, to a company of five business divisions, it has indeed been a journey of landmarks," says Ingrid Rasquinha, Joint Managing Director, Electropneumatics & Hydraulics. "Our growth from a company making pneumatic valves to one with a diversified product portfolio of sophisticated forming machines to missile launchers gives us a lot of satisfaction and a sense of pride. It has been a journey of progressive technology development and contribution to the Indian industry and the nation at large, especially the defence ecosystem."
Defining milestones
The journey of Electropneumatics has been punctuated by pivotal milestones that have sculpted its trajectory. "Being a company whose foundation is technology and indigenous R&D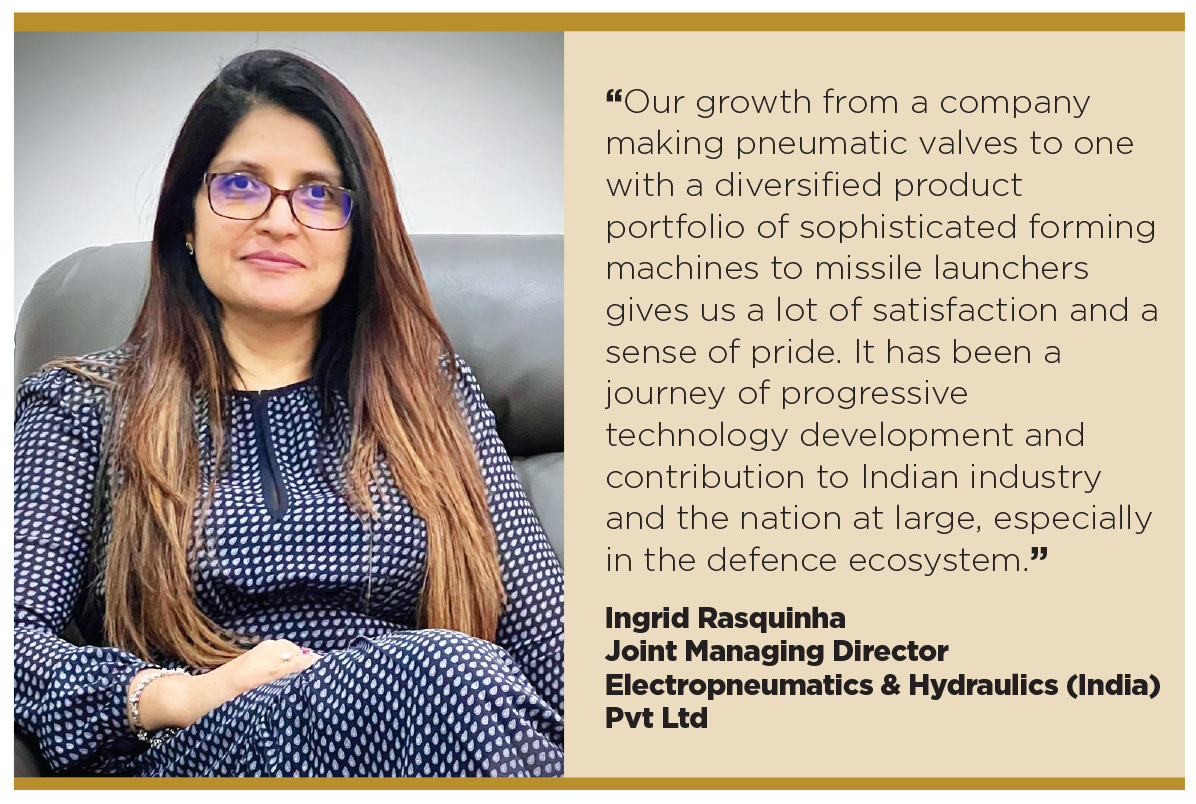 , the last 50 years have been dotted with several milestones, with a large chunk of our products/technologies being India's first," notes Rasquinha, sharing the company's three noteworthy milestones:
Shift to Hydraulic Presses in the 70s: A decisive pivot from fluid power products to hydraulic presses was a big leap for Electropneumatics. "Starting out with simple hydraulic stamping presses, Electropneumatics introduced newer forming technologies and presses for deep drawing, powder and slurry compacting, honing, specialized forming, chassis and infrastructure building, and more year-on-year," she informs. Along with these products, there has been a constant indigenous upgradation of machine concepts from conventional hydraulics to servo hydraulics to servo mechanical and now even all-electric, along with varying degrees of automation, complexity, and Industry 4.0-friendly features.
Self-Sufficiency in Electronics in the 80s: Recognizing the need for self-reliance in electronic components, the company embarked on the journey of developing its motion control products, including PLC/CNC systems. "In the 80s, the Indian industry, including our company, was facing a huge difficulty in procuring electronic items (like servo drives, PLC/CNC systems, etc.), and that was limiting our advancement into more sophisticated products," explains Rasquinha. Needing to be self-sufficient, the company took up the challenge of developing its own motion control products like PLC/CNC systems for the first time in the country. Today, it has a world-class facility and strong electronic expertise in-house that helps it develop intimidating products and technologies.
The journey of Electropneumatics has been marked by key milestones, including a shift to hydraulic presses in the 70s, achieving self-sufficiency in electronics in the 80s, and a significant foray into the defence sector in 2000.
Foray into Defence in 2000: The company's foray into the Defence sector commenced with the supply of AC servo drives for Akash Surface-to-Air Missile launchers and a Damage Control Simulator for the Indian Navy. Presently, it offers comprehensive defence solutions, such as gun systems and support equipment, missile launchers, and turnkey projects, right from design concept to execution. "We have developed the requisite design and manufacturing capabilities in all engineering domains to meet our customers' stringent MIL norms," shares Electropneumatics Joint MD.
Honing strengths
Electropneumatics' comprehensive indigenous capabilities, encompassing mechanical, electrical, hydraulics, electronics, and software, form the bedrock of its ability to innovate across a spectrum of solutions. From fluid power products to hydraulic presses, motion control systems, hydroforming components, and even complete defence turnkey projects, many of which represent pioneering, import-substitute solutions for India.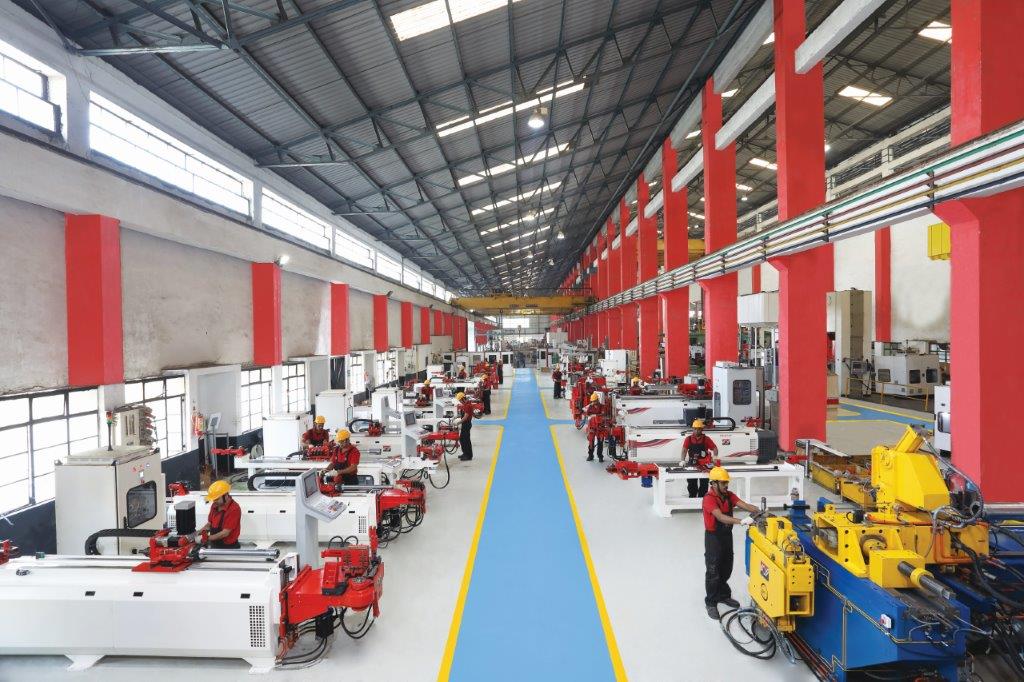 Electropneumatics' strategy revolves around the principle that 'a happy customer is the best marketing strategy'. It prioritizes superior technology, quality products, and exceptional after-sales service, including AMC/PMC services.
The infrastructure encompasses:
A proficient design and engineering team employing the latest 3D modeling, FEA, multi-body dynamics software for structural analysis, and advanced hydraulic, electrical, and electronic software for system design;
A heavy fabrication shop capable of handling up to 100 T single-piece fabrications in all materials including MIL grade;
A CNC machining facility to machine large structures, critical parts, and tools;
Assembly and testing units for hydraulic cylinders, power packs, and electrical panels;
An ESD-safe, clean manufacturing and testing facility for industrial and MIL grade servo drives, motors, and PLC/CNC systems;
A well-equipped production and assembly facility for all its divisions with experienced personnel;
Pan-India sales and service centers have trained engineers and technicians to cater to the company's customers' needs.
All for indigenization
Electropneumatics is a strong technology-oriented company with indigenization as a core value since its inception. Rasquinha elaborates on how being 100 percent indigenous has propelled continuous innovation in the company's newer technologies and products. "R&D is in our DNA and it is what drives us to constantly transform our products. We relentlessly scan the globe and brainstorm internally on how to upgrade/enhance our products so that we can provide our customers/the industry at large with world-class technologies at affordable prices, thus removing dependence on imports. Our focus is always 'Make-in-India' for India and for the world," she adds.
Electropneumatics has continuously focused on research and development. The company is a DSIR-recognized in-house R&D center.
Hydroforming is one such technology among the several that the company has pioneered in India over the last five decades. "Twenty years back, we identified this technology that we believed would be a game changer in the Automotive sector since the parts produced displayed increased strength-to-weight ratio that was needed to meet the demanding fuel economy and crash norms of the time."
It invested significantly in this and despite resistance to acceptance for almost a decade, pursued it because the company believed in its value to its automotive customers. "Finally, it got accepted and assimilated into chassis and structural and exhaust parts that could not be efficiently produced by other processes. Today, we supply a large number of parts in India and abroad," she shares.
Attuned to customers' needs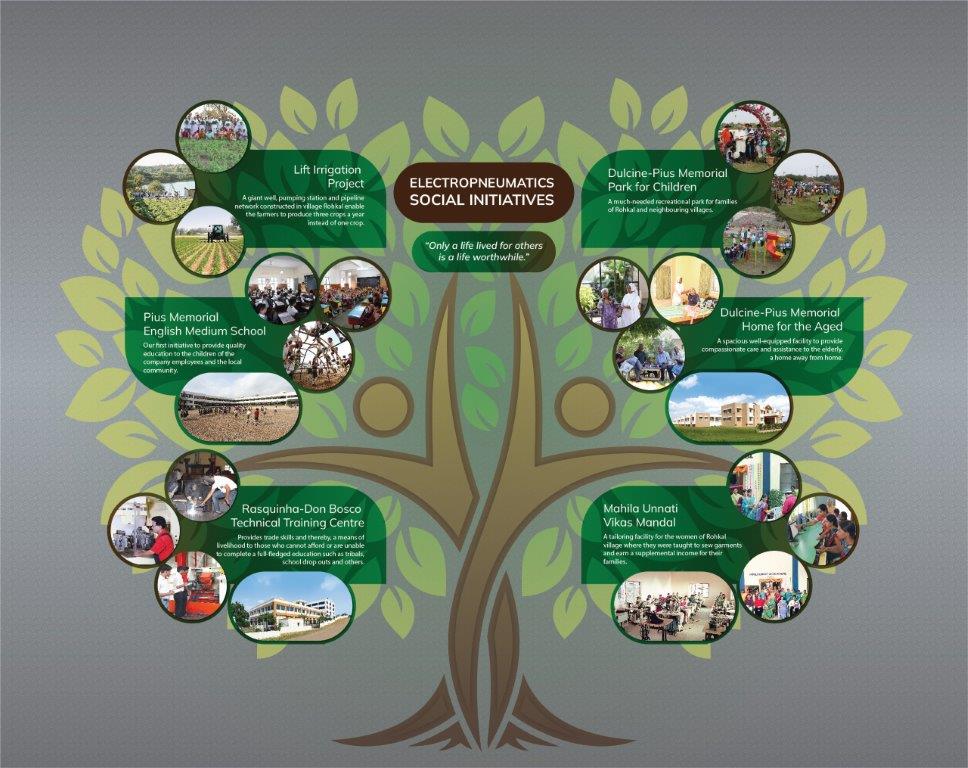 In an era marked by market volatility, Electropneumatics has honed a set of strategies to remain finely attuned to its customers' ever-evolving needs. As Rasquinha mentions, the company's approach centers on a fundamental principle: "A happy customer is the best marketing strategy." At the heart of the company's strategy lies a two-pronged commitment: superior technology and quality products, coupled with an unwavering emphasis on after-sales service.
"We take responsibility for our products not just during warranty but for their life and also provide Annual Maintenance Contracts (AMC)/Preventive Maintenance Contracts (PMC) services," she points out. "We listen to the voice of the customer, take their complaints and requirements seriously, and keep working to make our products a delight to use and maintain."
Amidst evolving geopolitical dynamics and an emerging global scenario, Electropneumatics' one key focus area has been exports. The company has exported to over 30 countries and is intensifying its marketing efforts. "We are now concentrating on increasing business in a few target countries by participating in exhibitions, establishing local partners, and aligning our products with country-specific requirements," she informs.
Empowering communities
Electropneumatics goes beyond the realms of business to make a significant impact on the community by fostering skill generation and development.
The company's commitment to innovation led it to pioneer hydroforming technology in India in 2000. Despite initial resistance, it persevered, and today, it supplies a significant number of parts both in India and abroad using this game-changing technology.
Within the organization, the company prioritizes the growth of its employees. It implements individual road mapping, succession planning, and continuous skill assessment, enhancement, and exposure to best practices. "The idea is to empower people at every level for quick decision-making and progressive thinking on a continuous basis," stresses Rasquinha.
Electropneumatics also strongly believes in giving back to society and works for the welfare of the community by creating avenues and facilities for education, skill generation, community empowerment, etc. Its commitment to community welfare includes:
Pius Memorial School: The school has been established for educating not just the children of employees but also of local residents. There are a total of 2,500 children as of now. This initiative opens doors to quality English education for those who might not otherwise have had the opportunity. "To see our blue-collar employees' children today as engineers, chartered accountants, and well-placed in life, improving the living standard of their family brings us the greatest satisfaction," shares the Joint MD.
Rasquinha-Don Bosco Technical Training Centre: This center offers technical and vocational training to local communities and villagers in remote areas with limited access to education. It equips them with valuable skills, fostering self-sufficiency and deterring them from undesirable activities.
Sovan Tudu

Senior Sub-editor

Magic Wand Media Inc

Sovan.tudu@magicwandmedia.in