Bangalore, India – AXISCADES Technologies Ltd, a leading end-to-end engineering and technology solutions provider, celebrated a milestone (on October 19, 2023) with the grand inauguration of its Engineering Design Centre (EDC) in Saltney, the United Kingdom. The event was graced by the esteemed presence of the Lord Mayor of Chester, Cllr Little, distinguished customers, and the company's senior management.
The newly established facility's strength is its carefully selected strategic location, which is designed to serve the long-term requirements of the aerospace industry and various promising business opportunities in the region. While the primary focus of the new office is to meet the requirements of its leading aerospace client, it is strategically positioned in Saltney to facilitate expansion and become a vibrant competency centre for the broader business community.
The Engineering Design Centre will serve as a hub for innovation, collaboration, and cutting-edge and evolving engineering solutions across aerospace, automotive, and other industry sectors as part of AXISCADES' commitment to their clients to provide faster response rate and quick turnaround with minimal risk.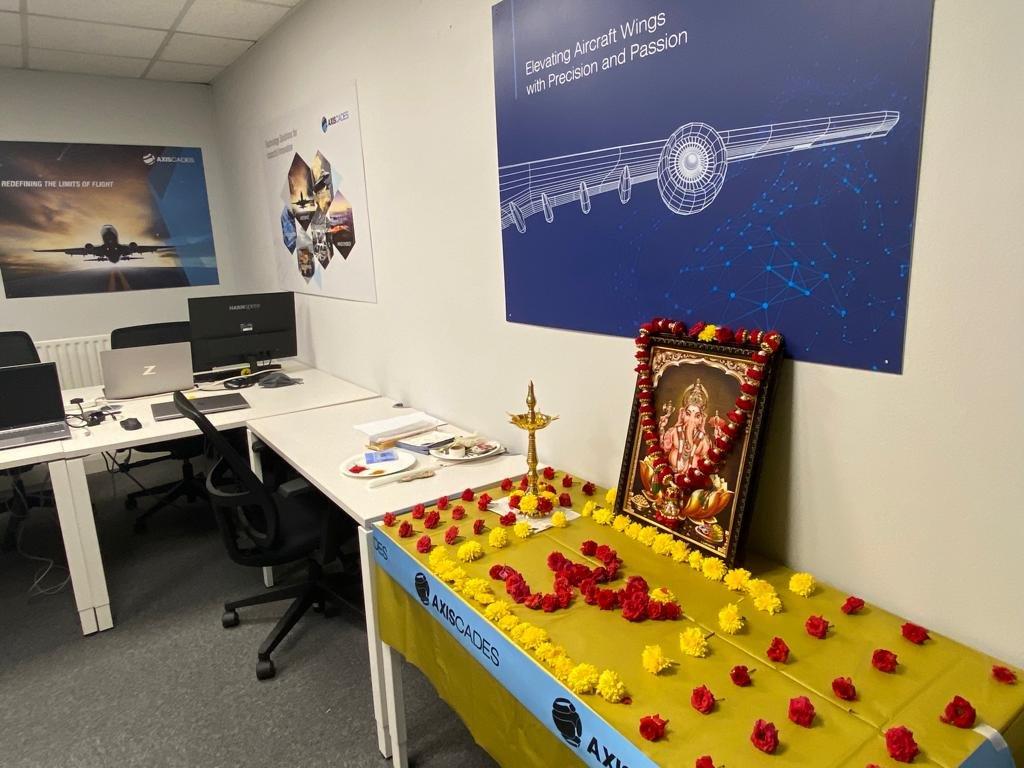 The august presence of the Lord Mayor of Chester, presiding over the inaugural ceremony and lending her gracious presence to the occasion, underscored the profound significance of this occasion. It symbolizes not just the inauguration of an office but, more profoundly, it embodies the company's dedication to the local community and the region at large.
AXISCADES has maintained a strong presence in the United Kingdom for more than 30 years. The company has a registered subsidiary based in Leicestershire, dedicatedly providing a wide range of services to various industries, such as aerospace, heavy engineering, automotive, and industrial products with different service areas, which encompasses product engineering, embedded hardware and software, digitization, manufacturing engineering, and comprehensive after-market solutions.
Arun Krishnamurthi, CEO and MD, AXISCADES, commented, "AXISCADES has a presence of over 3 decades in the UK, and with the inauguration of our new Saltney office, AXISCADES is reaffirming its commitment to deliver world-class engineering services to our partners and customers in the UK. This initiative aligns seamlessly with our vision of meeting customer requirements and our strategic diversification goals, marking a momentous walk towards realizing our aspiration of being a global engineering service provider."
He further added, "AXISCADES will initially place up to 50 highly skilled engineering resources at its Saltney facility, with the goal of progressively expanding the same to create a global competency centre."
Image Source: AXISCADES Technologies Ltd