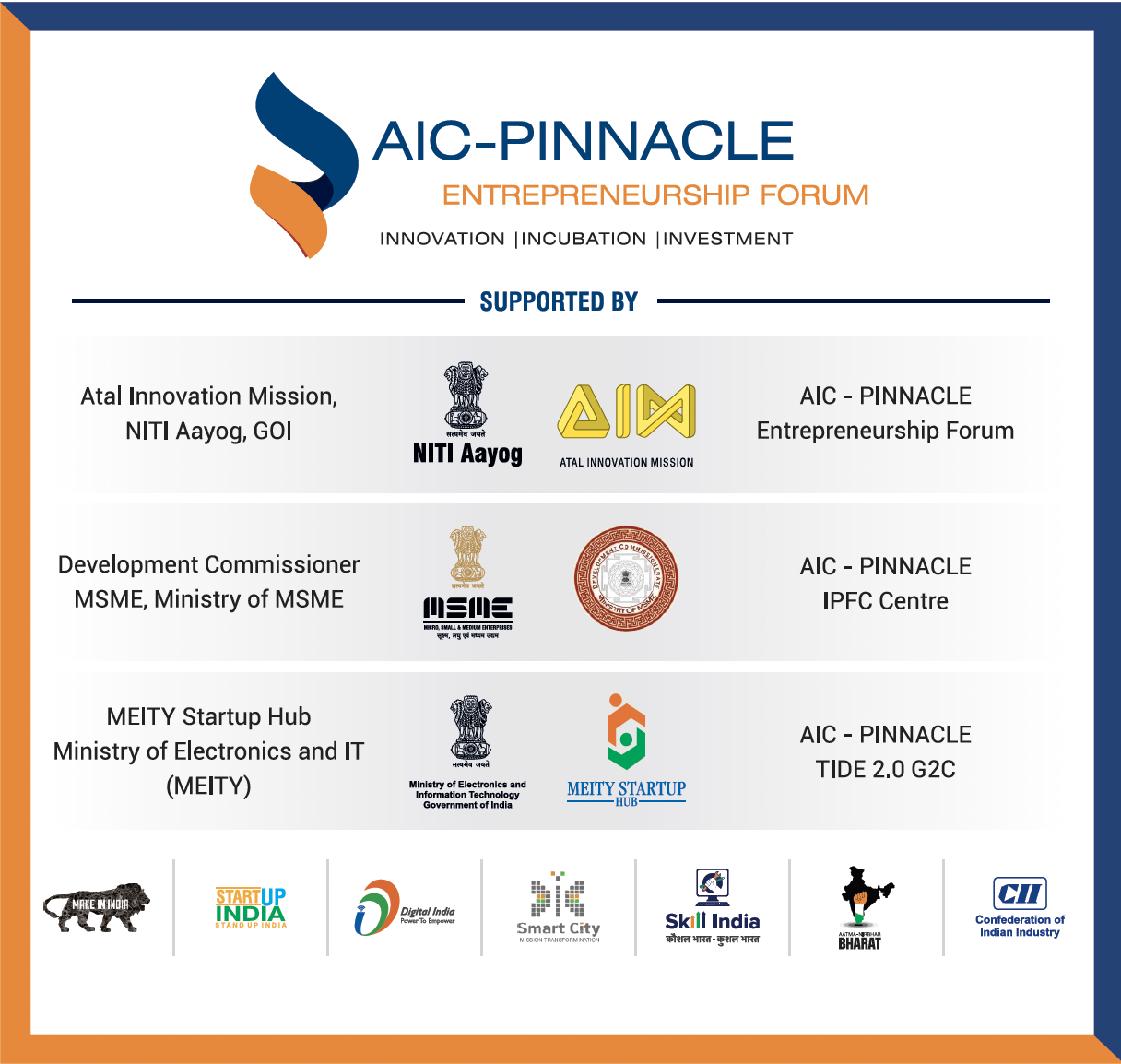 Pune, India – Atal Incubation Centre (AIC) - Pinnacle Entrepreneurship Forum, a leading startup incubator and accelerator supported by Atal Innovation Mission (AIM), Niti Aayog, Government of India, announced the cumulative valuation of its incubated startups has surpassed the milestone figure of INR 300 crore.
AIC-Pinnacle backed startups have raised around INR 30 crore in funding from various sources such as angel investors, awards, and challenges. These investors have given 30 firms a total market worth of over INR 300 crore, with the largest start-up valued at INR 40 crore. AIC Pinnacle has raised significant funds for businesses by forming strategic connections with Angel Investors, Venture Capital firms, and financial institutions.
AIC Pinnacle, founded under Atal Innovation Mission (AIM) in 2018, a not-for-profit section 8 legal entity, has become a beacon of innovation, incubating over 60 startups in fields as diverse as Electric Vehicles, Agri-tech, Health-tech, Manufacturing, Information Technology, and Clean Energy.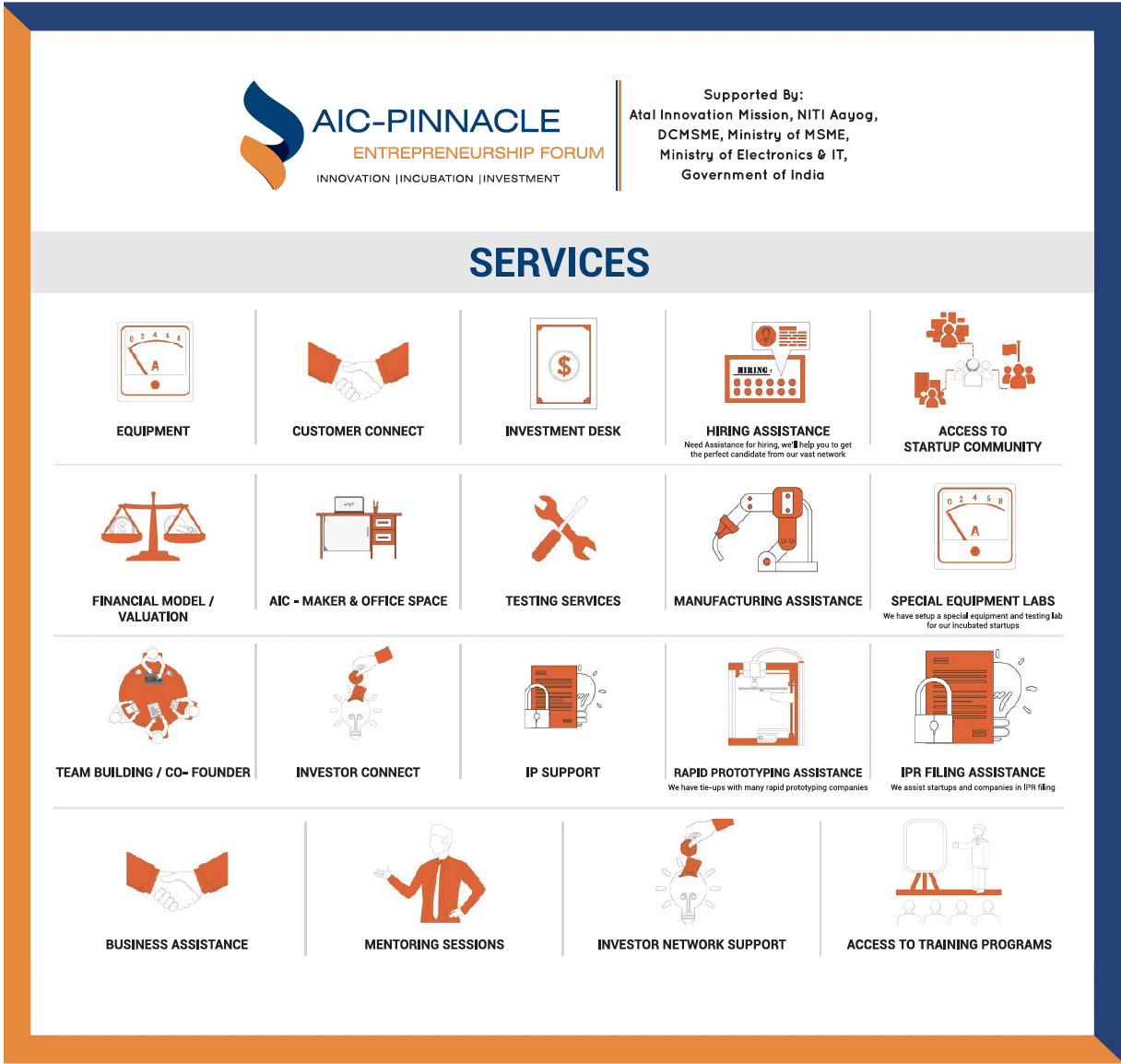 The incubator empowers businesses with a robust support structure through its extensive incubation programmes. To date, seed fund support of INR 5.41 crore has been provided from various government schemes. Besides financial support, access to cutting-edge software, prototype aid, certification guidance, legal and intellectual property support, mentorship from a respected panel of experts, cutting-edge infrastructure, and critical networking opportunities are all part of the package.
Expressing his views, Dr Sudhir Mehta, Chairman, Pinnacle Industries & EKA and Founder of AIC-Pinnacle Entrepreneurship Forum, commented, "We are proud to witness the incredible success of our incubated startups as they collectively cross the 300-crore valuation mark. This milestone reflects the hard work, dedication, and ingenuity of Indian entrepreneurs we support. AIC-Pinnacle remains committed to fostering innovation and nurturing the next generation of industry leaders in India."
He continued, "Over the last four years, AIC Pinnacle has offered a nurturing atmosphere for entrepreneurs, giving a comprehensive spectrum of services and support at the early stage. We are glad to see leading investors recognizing the potential of these business concepts to scale up and become profitable. This will help AIC Pinnacle to empower the next generation of entrepreneurs by developing unique ideas and commercializing them. A seed capital of INR 5.41 crore from various government initiatives that has been leveraged to attract over INR 30 crore of equity with a total market valuation of more than INR 300 crore demonstrates the value offered by our unique support system."
The significance of AIC Pinnacle goes far beyond financial assistance. The incubator and its startups have generated 35+ Intellectual Property Rights applications, over 250 jobs, and a lively community of 15,000 people in the entrepreneurial ecosystem. Furthermore, some startups have garnered significant national and international prizes, demonstrating their ability to innovate. AIC Pinnacle's success story is about more than just wealth creation; it's about turning ideas into significant companies, fostering innovation, and changing the future of entrepreneurship in India. As AIC-Pinnacle continues to support startups, it confirms its commitment to driving the nation's innovation environment ahead.
"We congratulate our startups on their accomplishments and will continue to support them even after they have graduated from the AIC Pinnacle Entrepreneurship Forum. Our relationships with Angel Investors, Venture Capital firms, and Financial Institutions ensure that our startups have the funding they need to fuel their growth journey," Dr Mehta concluded.
Image Source: AIC (Atal Incubation Centre)-Pinnacle Entrepreneurship Forum