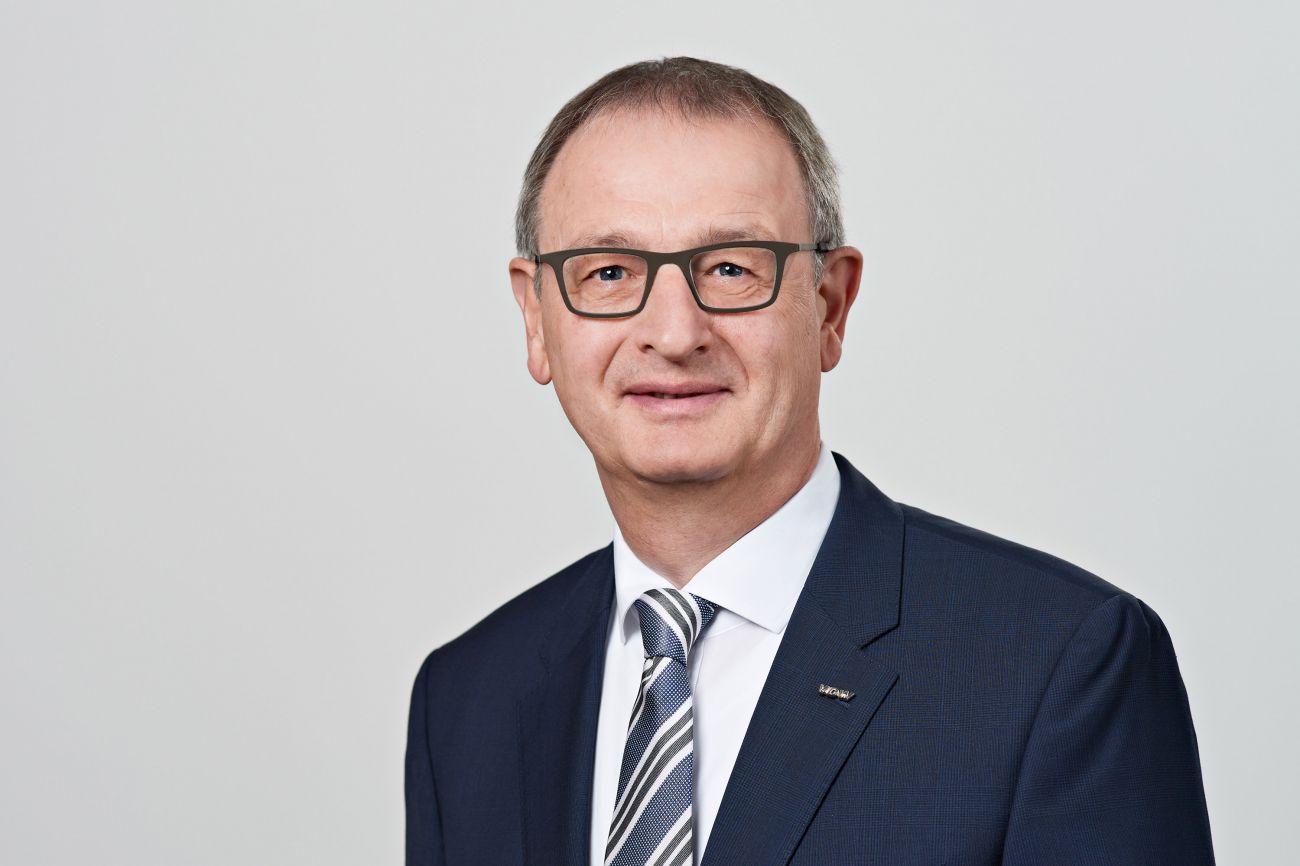 Frankfurt am Main, Germany – The German machine tool industry experienced a 9 percent decrease in nominal terms for orders received in the third quarter of 2023 compared to the same period last year. Orders from Germany declined by 8 percent, whereas those from abroad fell by 9 percent. Orders received fell by a total of 7 percent in the first three quarters of 2023. Domestic orders were 12 percent and foreign orders were 5 percent lower than in the same period last year. This represents a 12 percent drop in orders in real terms.
"There is still no sign of a turnaround in incoming orders in the German machine tool industry," says Dr Wilfried Schäfer, Executive Director, VDW (German Machine Tool Builders' Association), Frankfurt am Main, Germany, commenting on the results. Low investment levels are affecting the entire global economy. High interest rates and costs are slowing down investment in Germany and Europe as a whole.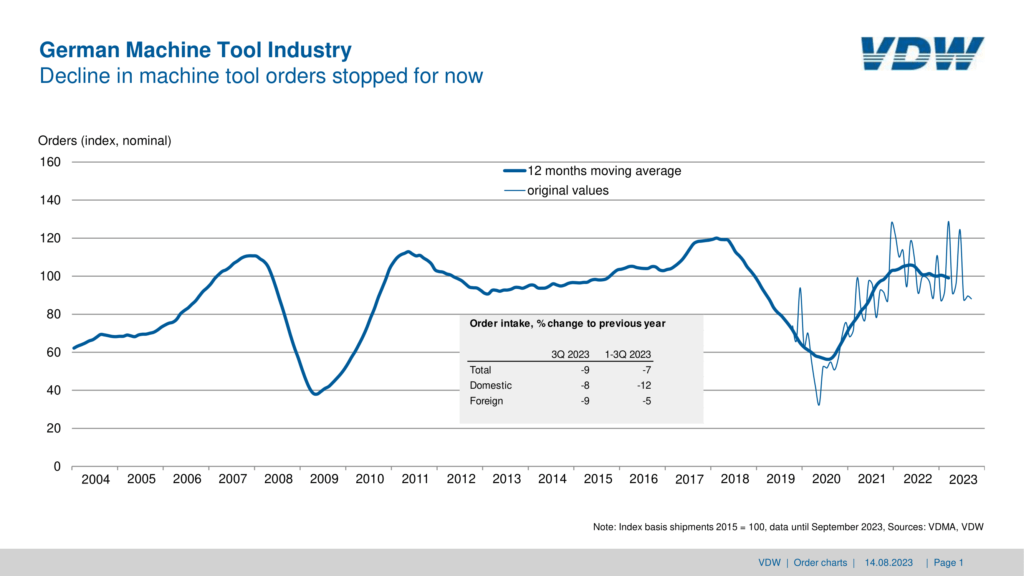 Consumer demand is concentrated mainly on services. Inventory levels, which many companies built up during the period of pronounced supply bottlenecks, are now declining again. However, the pressure on costs is receding now that the rate of inflation has started to drop, and prices for energy, raw materials, and intermediate goods are also falling.
Foreign orders received from Europe and Asia are currently down. The Chinese economy, in particular, is weak at present. The country is contending with low consumer demand and a struggling real estate sector. The US economy, by contrast, is more resilient, with the country ordering even more than China at present. "The large backlog of orders is once again carrying us through these difficult times," says Schäfer.
At the double-digit rate of 14 percent in nominal terms, turnover is continuing to increase, although the growth is gradually leveling off. Capacity utilization fell again slightly in October this year, from 90.5 percent in July to 88.5 percent. There were 65,000 employees in the sector at the end of the first half of the year. "Under these circumstances, we can reconfirm our production forecast of 10 percent growth in the current year," concludes Schäfer. However, developments in the coming year are characterized by great uncertainty.
Image Source: VDW (German Machine Tool Builders' Association)