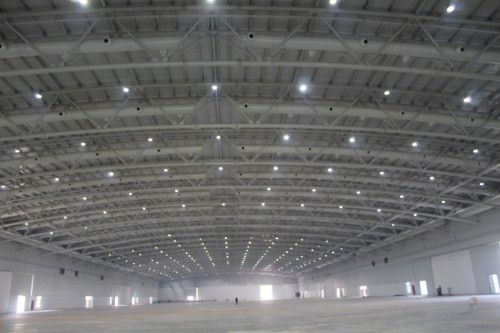 On the golden jubilee of IMTEX, Indian Machine Tool Manufacturers' Association (IMTMA) has methodically worked out the math of making the trade fair larger, innovative and one that can benefit both exhibitors and visitors.
Reaching a golden milestone is not given to everyone and anyone. Few deserving touch this milestone and when they do, their joy knows no bounds. This year, IMTMA is celebrating its 50th year of IMTEX from January 24-30 at Bangalore International Exhibition Centre (BIEC), Bangalore. The trade fair has come a long way and today is South Asia's largest exhibition in manufacturing technology.
Reminiscing the journey, Jamshyd N Godrej, Chairman - Exhibitions, IMTMA, says, "Understanding the needs of manufacturing industry has been IMTMA's core strength over these years. IMTMA took a lead in showcasing global developments when Indian manufacturing industry was in a nascent stage. We made a start 50 years ago and we are immensely proud of how the show has evolved in 5 decades and fostered an understanding among the manufacturing fraternity."
The exhibition has served to bring diverse groups and stakeholders onto a common platform for knowledge sharing and transacting business. Way back in 1969, the trade event was organized on a 7,000 sq mt premises in Vikhroli, Mumbai, with the participation from 26 companies. Today, IMTEX 2019, held at BIEC, covers an exhibition space of around 80,000 sq mt with participation from over 1,000 exhibitors from 23 countries.
Speaking about the show's relevance, P Ramadas, President, IMTMA, said, "IMTEX is a must-attend exhibition for technology enthusiasts. It is here that the latest technologies which are widely prevalent in overseas countries are launched and displayed live. The current edition of the show will showcase advanced technologies like 3D Printing, Industrial Internet of Things (IIoT), Automation, Robotics, and Industry 4.0."
Since its beginning, IMTEX has sought to showcase every change and shift in metalworking technology to enable Indian manufacturers to innovate, reinvent, evolve and stay relevant for their customers.
V Anbu, Director General & CEO, IMTMA, said, "It is incredibly inspiring to see how a brand impacts trade in a positive way and leaves its imprints in the timeline. The wheel which was set in motion 50 years ago with All India Machine Tool Exhibition as it was known back then was a significant one. We are glad that as we celebrate 50 years of IMTEX we get an opportunity to retell the story to our modern generation and inspire them to take forward the torch which was ignited by our founding fathers."
Continuing with its efforts of providing world-class exhibition facilities, IMTMA has added a new hall (Hall 5) at BIEC premises to cater to the increasing demands of space at the show.
What to Expect
The much popular trade fair has exhibitors that represent every aspect of traditional manufacturing as well as modern ones. While the list is extensive, we will offer a glimpse into what visitors can expect at the fair.
IMTEX 2019 will have companies displaying turning, drilling, boring, grinding, milling, tool grinding, and gear cutting machines; CNCs; flexible manufacturing systems; honing, lapping, polishing and deburring machines; robotics & manufacturing automation, and many more.
Concurrent to IMTEX 2019 is Tooltech 2019 that will showcase machine tool accessories, metrology and CAD/CAM cutting tools, tooling systems and current trends in the tooling industry. Tooltech manifests recent innovations in technology, design and product development to achieve competitiveness and excellence in the machine tool industry. The idea is to highlight recent innovations in technology, design and product development to bring cost competitiveness in all metal working operations.
Visitors to the trade fair can expect to be pleasantly surprised this year. Besides the range of latest equipment that has mostly emerged as R&D last two years, the organizers have also allotted special pavilions for Additive Manufacturing and Industry 4.0. What seems most wonderful is that visitors from across the globe involved in aerospace, automotive, extrusion, defence, earthmoving equipment, job shops, material handling, medical engineering, oil & gas equipment, plastics processing, railways, will throng the entire week of IMTEX 2019.
IMTMA has added a new hall (Hall 5) at BIEC premises to cater to the increasing demands of space at the show.
More than Money's Worth
IMTMA, on its part, is leaving no stone unturned to assure a successful event. Simultaneously, the organizer, along with EEPC India (Engineering Export Promotion Council), is organizing a Buyer-Seller Meet 2019 by inviting potential buyers of machine tools from target overseas markets to explore mutual business opportunities between Indian machine tools and accessories manufacturers. This delegation will be open to dealers in machine tools who are interested to do business with Indian machine tool manufacturers.
The i2 pavilion will present an opportunity to R&D and educational institutes to display their R&D capabilities in the arena of metal working to the world.
The entire fair has been organized around knowledge, technical skills, R&D, and future demand. IMTMA has also organized the 8th International Seminar on Machining Technologies which will dwell extensively on new manufacturing strategies, review and address emerging trends, as well as expose users and manufacturers to a range of value-added machining solutions. Experts from Austria, Germany, Japan, Singapore, Switzerland, the UK, the USA, as well as from India will facilitate sessions here. The seminar will be spread over 3 concurrent sessions and 5 technology tracks.
The inauguration of an Experience Zone on January 24 will take people down memory lane as they watch a flashback of the glorious events of the 50 years. The Zone is expected to be inaugurated at the hands of dignitaries invited to be part of the morning session. On January 25, IMTMA has organized the Eco Design Award to encourage exhibitors to use eco-friendly materials in the construction of their stall. The best eco-friendly stall at the exhibition will be conferred with the Eco Design Award. The award will be presented by the key members of IMTMA.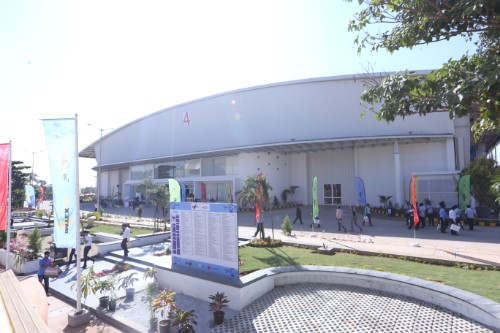 Knowledge Factory
With the new pavilions this time, IMTMA has realized that the future of manufacturing must be accompanied by sessions that detail its nitty-gritties. There is a general sense to reach out to the industry to make it prosperous. Most exhibitors who are into Additive Manufacturing are likely to be well-versed with plastics; it is Metal Additive Manufacturing that has just begun to grow feet and has just about come out from research labs into few costlier exotic applications such as Aerospace, Medical Implants and Jewellery. The seminar will offer more than a glimpse into global and Indian outlook of Additive Manufacturing by giving a fresh perspective of global mega-trends, technologies, applications, market players, performance and quality expectancy, supporting ecosystem availability. The seminar on AM will be held on January 26 and 28.
Similarly, 'Factory of the Future' or Industry 4.0 is what IMTMA has set its heart on. If manufacturing is to retain its old glory and charge ahead, it's better to equip people with the right knowledge and tools. January 25 will see a half-day seminar on Industry 4.0 with the aim to harvest benefits, efficiency improvements, profitability, increased innovation, better management of safety and performance, and environmental impact. It hopes to offer a global and Indian outlook of Industry 4.0 by eliminating any doubts and its myths, give a deeper and holistic understanding of the importance of IT infrastructure, data security and IIoT, thereby guiding participants to embark on their journey to implement Industry 4.0.
The Fun Part
There are moments of fun too at the exhibition venue. There is an inter-college quiz contest on manufacturing technology, mainly for mechanical engineering students. The idea is to bring them up to date on modern manufacturing technologies and make them competitive. From January 25 - 29, college students seeking to participate can look forward to enhancing their knowledge in the field of machine design, automation, machine tool, Industry 4.0, production engineering, and additive manufacturing. In all, IMTMA has kept its promise of making the trade fair larger and more innovative than before.
The Eco Design Award has been organized to encourage exhibitors to use eco-friendly materials in the construction of their stall.