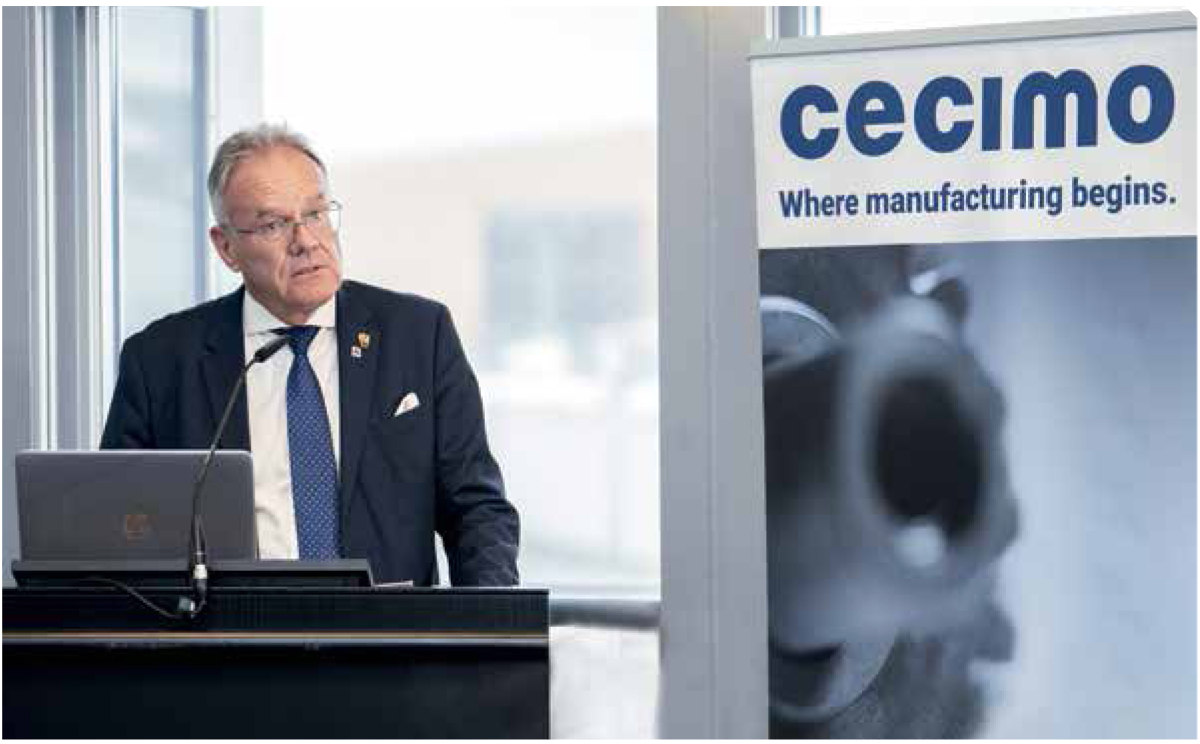 Dr. Roland Feichtl, President, CECIMO, the European Association of the Machine Tool Industry and related Manufacturing Technologies, interacts with MMI on a wide range of topics including the importance of free trade agreements for machine tool companies, India's significance as a promising country to start new businesses, and the opportunities that digitization offers.
Despite the looming geopolitical troubles, which, according to you, are the opportunities for the global machine tool industry to thrive?
Dr. Roland Feichtl : International political troubles create economic uncertainty so we must find institutions that give businesses the chance to invest and grow. That is why comprehensive free trade agreements are perhaps the best opportunity for machine tool companies, whether European or Indian. The new trade agreement between the European Union and Mercosur, for instance, not only guarantees a degree of stability for businesses on both sides of the Atlantic, but also opens new market for companies that may have never had the opportunity to export beyond their local or regional markets. We could say the same about a potential new trade deal with India, one of the largest markets in the world.
---
India has ranked 9th in Production and 7th in the Consumption of machine tools as per the latest Gardner's report on the World Machine Tool Survey. What are opportunities that India can leverage in the face of the current global economic slowdown?
Dr. Feichtl : If we consider European and Indian bilateral trade, we can see that India has become a strategic partner for the European Union (EU). India is today the ninth largest market for the EU, while the EU is India's main supplier. In terms of volume, trade between the EU and India is worth more than € 90 billion.
With a less dynamic Chinese market and our traditional partners in Europe and North America slowing down after a period of strong production and exports, India, with a positive economic outlook ahead, seems like a promising country to start new businesses and invest.
---
CECIMO has joined umati, the universal machine tool interface, a project based on an initiative of VDW (German Machine Tool Builders' Association) as partner association. How much potential does the project hold for the industry? Is the project easier for SMEs to adopt and implement?
Dr. Feichtl : Connectivity is the first step we need to take care of, if we want to make the most out of the opportunities that digitization offers to the manufacturing industry. This is the aim of umati: create a common open and secure interface to connect machine tools independently of their manufacturer. It will make data processing easier and get more value out of that data. SMEs, in particular, can benefit from the use of a common open protocol instead of multiple proprietary protocols from different manufacturers.
---
Kindly help us understand KRAKEN which is claimed to be the world's largest and most accurate multi-material 3D printing manufacturing system.
Dr. Feichtl : One of the main challenges of additive manufacturing (AM) is the production of big parts, which assures high quality, accuracy and low costs. KRAKEN, a three-year EU-funded project, aims at solving this issue.
The machine combines both additive manufacturing technologies and subtractive operations. It can produce highly accurate multi-material quality parts of up to 20m long through the integration of real-time laser tracking technologies and two types of cameras and artificial vision systems.
The technology developed in the project is very interesting and it opens new possibilities to produce large parts in composite materials for sectors such as the automotive, maritime or large off-shore and wind infrastructure.
---
Before the end of the year, AM is slated to be at the centerstage of the European regulations. There are actions also being taken to fill in the skills gap in Europe with regard to AM. Given the size of the Indian machine tool industry and its challenges, what are the practices that India can emulate?
Dr. Feichtl : The AM industry has experienced a period of growth and progress in Europe. This development has pushed companies to look for new solutions to increase efficiency, quality and precision of processes. But the advancements experienced by the sector require new engineering and management skills, which would allow to fully exploit its benefits. The existing courses on design, engineering and management related to production and manufacturing do not systematically deliver the necessary skills and knowledge for an effective deployment of AM technologies.
That's why CECIMO together with 15 partners participate in SAM. SAM, an EU-funded project, aims to develop an effective system for identifying and anticipating the right skills needed in the AM sector. The project will increase the attractiveness of the sector, strengthen education-research-industry partnerships, as well as encourage creativity not only in companies, but also in relevant educational and scientific institutions.
The Indian AM sector can already create collaborative platform which allows different stakeholders to work together and share the knowledge needed to anticipate future skills gaps.
---
Digital transformation is highly crucial for a sustainable future. How aggressive should be developing economies such as India to adopt Industry 4.0 which can lead to an increase in the GDP per capita following increased productivity and employment opportunities?
Dr. Feichtl : Digitization and automation are driving tomorrow's production. Industry 4.0 and smart technologies such as additive manufacturing, IoT platforms, digital twins, artificial intelligence, robotics and cloud computing are also enablers of sustainability.
Thanks to advances in big machine data, analytics and connectivity, Industry 4.0 solutions could render machine tools more competitive and sustainable. It will increase energy efficiency, productivity and process reliability while optimize business operations.
Machine data also helps developing new business models such as pay per use, smart monitoring predictive maintenance etc. For example, predictive maintenance decreases total machine downtime considerably while increasing machine's lifetime.
All in all, we believe that developing economies such as India have a great interest in the fast adoption of Industry 4.0 and in addressing the barriers to digitization.
---
How do you perceive the importance of Augmented Reality (AR) and Virtual Reality (VR) in the manufacturing sector?
Dr. Feichtl : AR and VR have gained great interest over the last years, especially in the manufacturing industry, as they offer great support to workers in their daily tasks.
These technologies open a whole new world of possibilities for the manufacturing industry and we still have lots to see.
For the European machine tool industry, India is our second Asian market and our sixth largest worldwide. CECIMO exports to India were worth more than € 429 million in 2018 and have consis-tently grown since 2014.
Dr. Roland Feichtl
President
CECIMO
---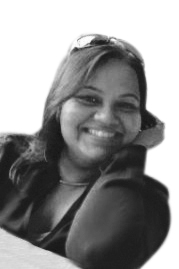 SOUMI MITRA
Editor-in-Chief
Modern Manufacturing India
---