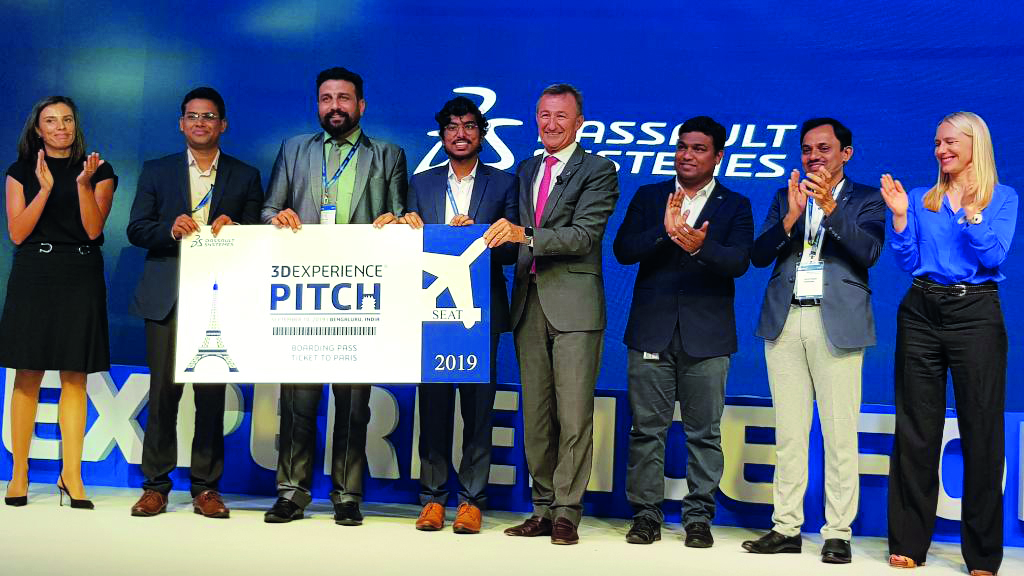 Intriguingly named Lucid Implants, this Nagpur-based deep science MedTech start-up is striving to deliver efficiency, reduce medical errors, control costs, and offer personalized healthcare. Here's learning the inspiration behind the commendable job and the stupendous opportunity of being mentored by Dassault Systèmes experts…
Successful ideas usually originate from feeling strongly about a certain cause or need that drives one to work towards to meet it and make a difference. For Dr Nitin Bhola, the inspiration for Lucid Implants (brand name LUCID) was the gaping gap that he recognized between medicine and engineering. Having spotted an unmet clinical need for personalized surgical care in India, he went for it, passionate to bring in a meaningful change. "Being a craniomaxillofacial surgeon for the past 20 years, I was intrigued by technologies like Additive Manufacturing that had the potential to save and improve people's quality of lives," he shares.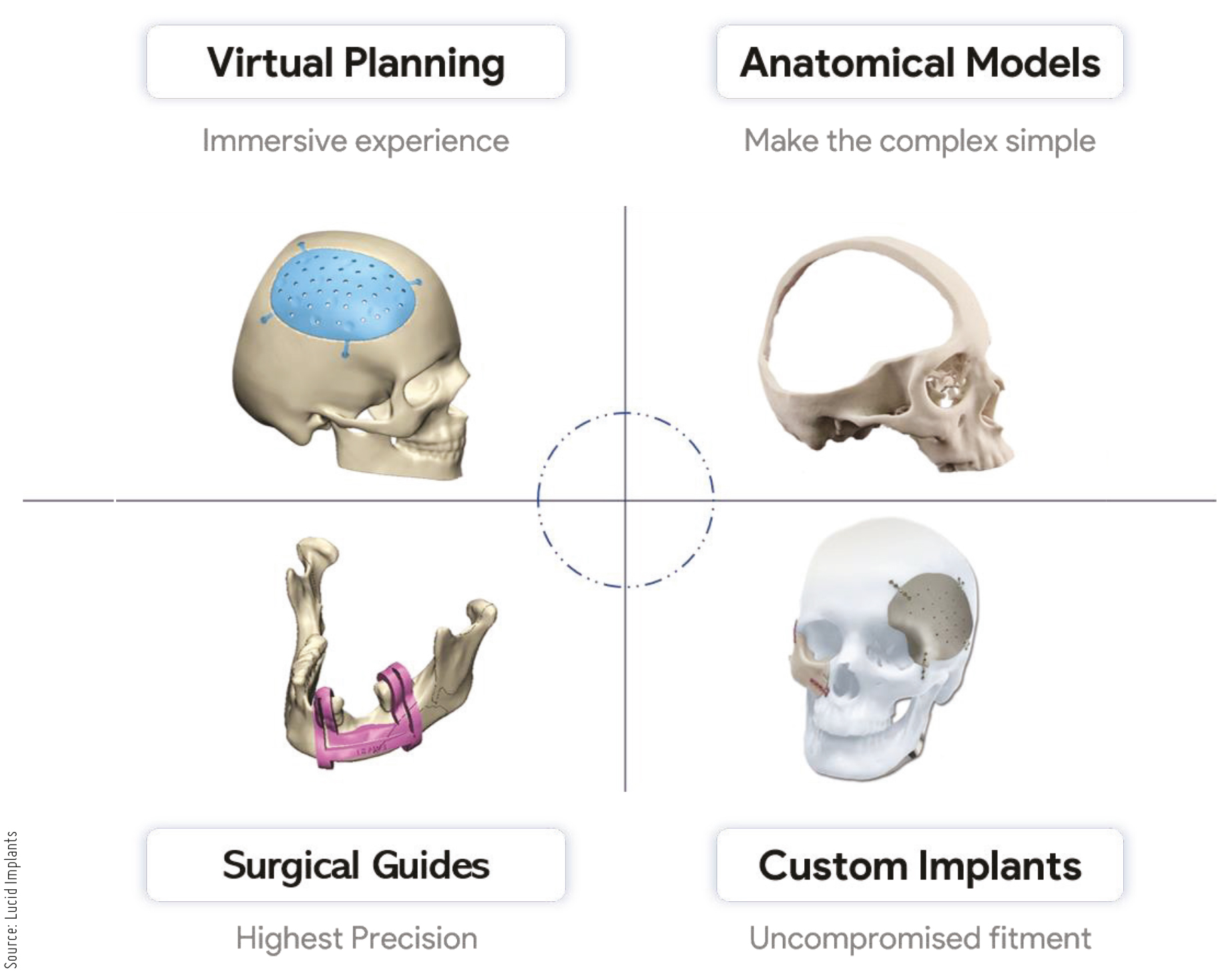 This urge to explore more in the field led him to collaboratively work with Visvesvaraya National Institute of Technology (VNIT), Nagpur on the transdisciplinary bone tissue engineering project carried out by Dr Pranav Sapkal and Prashanth Ray in 2015. The trio coincidentally shared the same intention and vision for providing personalized surgical care.
Giving Shape to Idea
In 2018, Dr Bhola, Dr Sapkal and Ray founded Lucid Implants that specializes in custom-made medical devices, offering perfectly tailored and scientifically aligned implants. "We help surgeons to predict and validate a medical device for a specific patient by providing custom ceramic, polymer, and metal hard tissue implants as a bone replacement," informs Dr Bhola.
The start-up's total solution seamlessly integrates virtual planning for 3D pre-surgical simulation, intraoperative patient-specific tools for surgical precision and personalized implants for perfect fitment. The solutions mainly cater to the needs of Neuro, Oral and Maxillofacial, Dental and Plastic surgeons.
"The clinician sends us the CT/MRI scan files through www.lucidimplants.com, and a 3D data set is created for 360-degree visualization. Once the design is approved, the physical model or the implant is fabricated and sent to the clinician," he says explaining the process.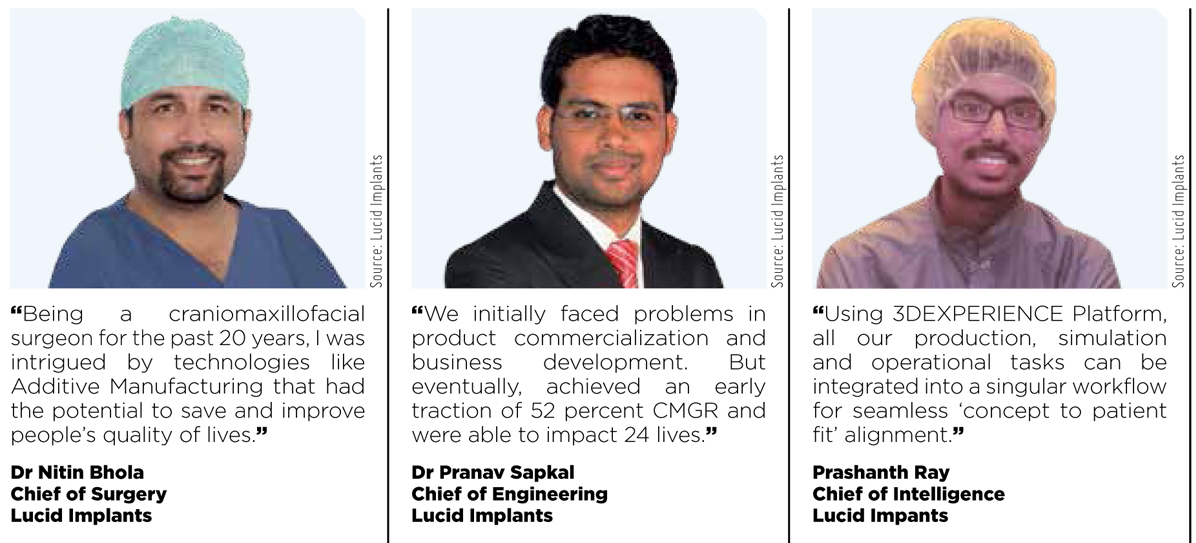 Seeking Solutions
The team recognized a huge problem the way medical industry is currently set up. "Around 4 lakh new oral cancer cases are added every year worldwide out of which one-third are Indians. In terms of absolute numbers, more people get injured in road crashes in India than anywhere else in the world. Another major problem is the facial deformation by birth," explains Dr Sapkal.
"Current clinical solutions for these problems is the use of bone grafts taken from patient's own body or standard titanium meshes which are mass produced, trying to fit patient to the product instead of product to the patient. This leads to major issues like extra morbidity, increased risk, long hospitalization times, poor aesthetics and most importantly poor patient's quality of life," he adds.
To address these, the team is providing custom-made medical devices. "Our total solution seamlessly integrates virtual surgical planning, anatomical models, surgical guides and custom implants. Our custom solution not only helps maintain patients' quality of life and aesthetics, but also gives complete control over surgical procedure resulting in minimal tissue damage, reduced surgery time and cost," informs Dr. Bhola.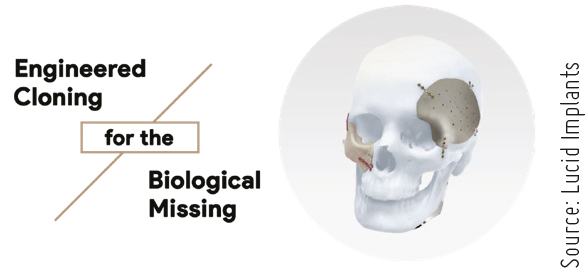 Teething Troubles
LUCID was formed after 7 years of R&D and has an expert advisory board across the nation. The team has the background expertise and a proven track record with one patent and 37 publications.
However, the transition from hardcore medical and engineering academic background to establishing a medical device start-up was indeed a roller-coaster ride for the team. "The problem we faced initially was the clear plan of product commercialization and business development. But as time went on, we were able to achieve an early traction of 52 percent CMGR and were able to impact 24 lives," Dr Sapkal informs.
This exactly was the motivation behind the endeavour. "The products we make give people their lives back, enabling them to live without pain and get back to experiencing the best life has to offer," he stresses.
Gaining Accolades
Lucid Implants recently won the 3DEXPERIENCE Pitch at Dassault Systèmes' 3DEXPERIENCE Forum India 2019 at Bangalore. This was the first 3DEXPERIENCE pitch conducted by the company under the 3DEXPERIENCE Lab initiative in India. The pitch was part of the plenary session at the 2019 3DEXPERIENCE Forum India in the city where the the panel of judges voted Lucid Implants as the winner, fetching the start-up a chance to present its innovative idea to the members of the executive committee at Dassault Systèmes at the corporate headquarters in Vélizy, France. Further, it will be accelerated in the 3DEXPERIENCE Lab and mentored by Dassault Systèmes experts based in one of its offices around the world.
"Being a part of Dassault Systèmes' global accelerator program allows us to leverage its 3D experience platform solutions, collective intelligence and deep mentorship support for a period of two years," shares Ray on the importance of the program to the start-up.
"Using 3DEXPERIENCE Platform, all our production, simulation and operational tasks can be integrated into a singular workflow for seamless 'concept to patient fit' alignment. In a nutshell, we will be using this platform for designing, simulation and integrating in the complete Product Lifecycle Management (PLM) of the medical devices we manufacture," he adds.
There's Lot in a Name
When asked about the thought behind LUCID as the brand name, Dr Bhola explains, "In emergency medicine, a 'Lucid Interval' is an improvement in a patient's condition after a traumatic brain injury. Lucid also means something which has been expressed clearly. Our intention through this name was to convey that our way was a novel approach to solve present day craniomaxillofacial (CMF) surgical treatment challenges and build an emotional connection between patients and doctors."
Being a part of Dassault Systèmes' global accelerator program allows the start-up to leverage its 3D experience platform solutions, collective intelligence and deep mentorship support for a period of two years.
---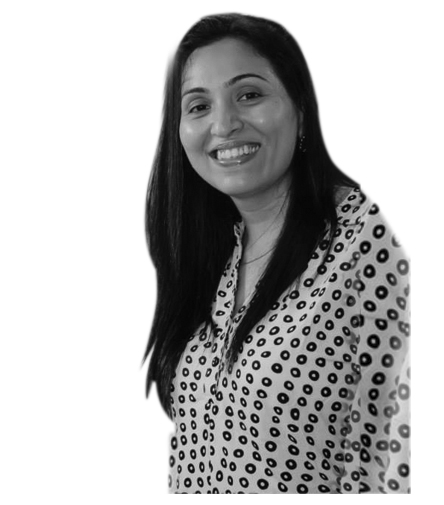 POONAM PEDNEKAR
Chief Copy Editor
Magic Wand Media Inc.
---