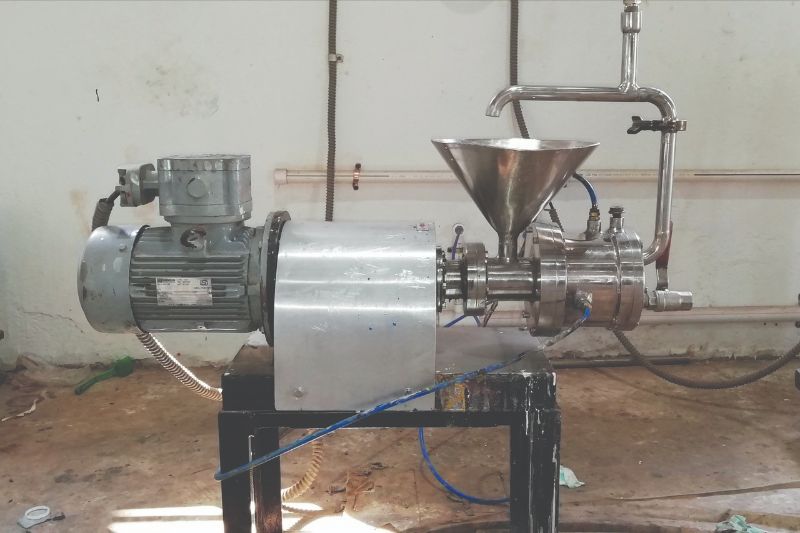 It takes a lot more to crystallize the 'Big' ideas that form the basic hallmark of any startup. Read on to know the inspiration behind Leotek Coatings, its innovative products, and the team's assiduous efforts towards developing them.
Leotek Coatings Pvt Ltd (LCPL) is the result of a decade of innovative research nurtured at various institutes such as IIT Bombay, Monash University (Australia) and ISTAR. The company specializes in undertaking assignments to develop company-specific paints and coatings prepared using Epoxy, PolyUrethane and Acrylic chemistry. It endeavors to innovate and develop futuristic paints and coatings for corrosion, decoration and functional applications to provide a wide range of green and internationally acceptable products.
The team early on realized that its standard solutions will not meet requirements of its wide and varied customer base.
Recognizing Opportunity
On what sparked the idea of founding a paints and coatings company, Dr Karan Thanawala, Director & CEO, LCPL, shares, "I pursued bachelors and masters in polymer chemistry and coatings. During my doctorate research at IITB-Monash Research Academy, I was introduced to self-healing coatings. While pursuing my doctorate research and working on several contract research projects funded by Boeing, Dow and Tata Group, I realized there is a potential opportunity for next generation speciality coatings."
However, he was aware that although a lot of next generation coating materials had been reported in the scientific literature, reproducing them on the larger scale was difficult.
"I am fascinated by the words of Prof R Mashelkar and Ratan Tata who advocate commercializing lab scale research. Their ideas of innovation and transformation were one of the key motivations behind this new venture," he adds.
Working with Basics
'Leo'tek follows the philosophy of a Lion, shares Dr Thanawala. "In the jungle, a lion walks for a few meters and looks back to the path it has followed so far. We as a team, believe that retrospection of our research is a principal component of our DNA," he adds.
Hence, instead of writing a fancy chemical polymeric structure on a blank paper the team strives to improve and modify the existing polymers to suit its specialized applications. "This philosophy not only helps us to deliver better and quicker results, but also generates revenue for our basic research," he further adds.
The other bright minds of the team include Rachita Gadoya, Director, LCPL with BE in Computer Science; Prof. Murali Sastry, Mentor - Research Strategy, LCPL with PhD from IIT Madras; and Prof. Anand Khanna, Advisor - New Product Development. LCPL with PhD from IIT Madras.
Accolades for Leotek Coatings
Awarded with an innovation grant of `10,00,000 from AIT-Swissnex, an Indo-Swiss innovation training cum competition;
Awarded with an amount of `3,60,000 for NIDHI EiR fellowship;
Incubated in SINE IIT Bombay in 2019;
Selected for 90 days speed mentoring for SANOFI Bridge 2019.
Tailor-made Offerings
The team early on realized that its standard solutions will not meet requirements of its wide and varied customer base. "What excites us more is that we could come up with customized solutions for our customers," shares Dr Thanawala delightedly.
KORRTEK™ RCP 300 came into being while catering to the Tata Group. This coating solution maintains the Group's solar panel placed in Dwarka. "What makes it more special is that while protecting the surface from corrosion, it also modifies the surface below it to a more stable form. This results in the increased shelf life of the panels," he informs.
For Coromandel International Ltd, the company has designed and developed KORRTEK™ RCP 351, a high-performance surface tolerant coating which has excellent adhesion on the chemically corroded structures. "This is unique in the sense that the coating application does not require extensive surface preparation before application on chemically corroded materials. This was designed to achieve
a) zero downtime in the factory,
b) techno-economic feasibility and
c) easy application properties," explains Dr Thanawala.
Overcoming Hurdles
It was not long after the launch that Leotek started facing challenges, the prime among them being a fierce competition in the market. "During our neonatal period we realized that market is so saturated with low-quality products that piercing it with just the normal strategy will be very difficult. Quality is secondary and what matters is the price," he shares.
This followed roundtable conferences with the company's partners and stakeholders. Despite all, the team decided to stick to its vision of innovation and product development. To generate revenue and market for the company, they started participating in international business competitions. Since I am trained to do research and not business, selling my dreams was a tough job. However, I have learned it over the years under the guidance of my mentors. After my share of failures in these competitions, we stood first on the international podium at the AIT-Swissnex. Additionally, SINE is vouching for us now," says Dr Thanawala with evident pride.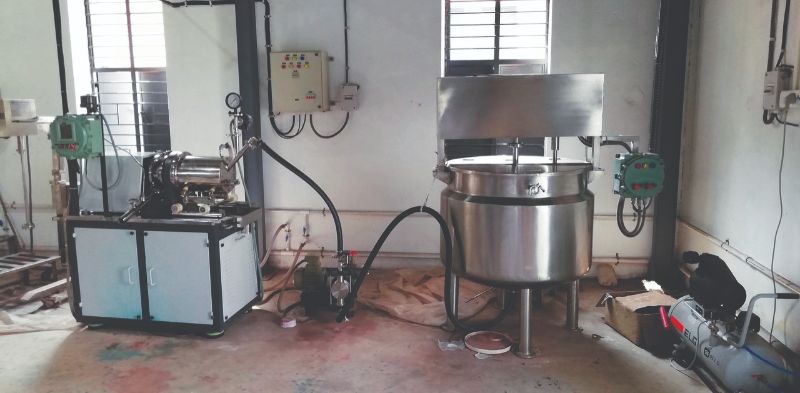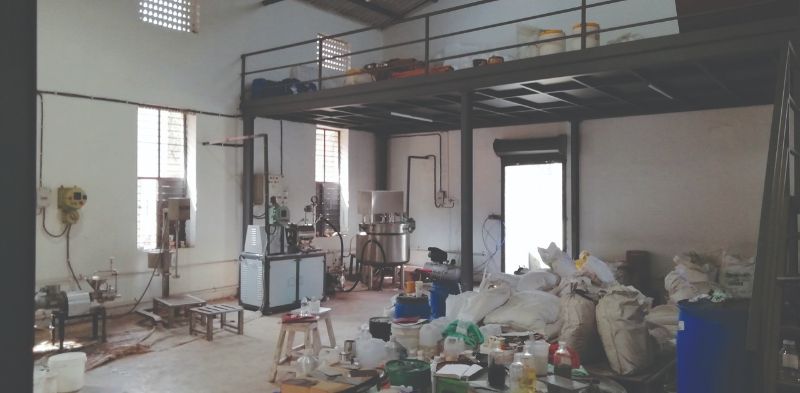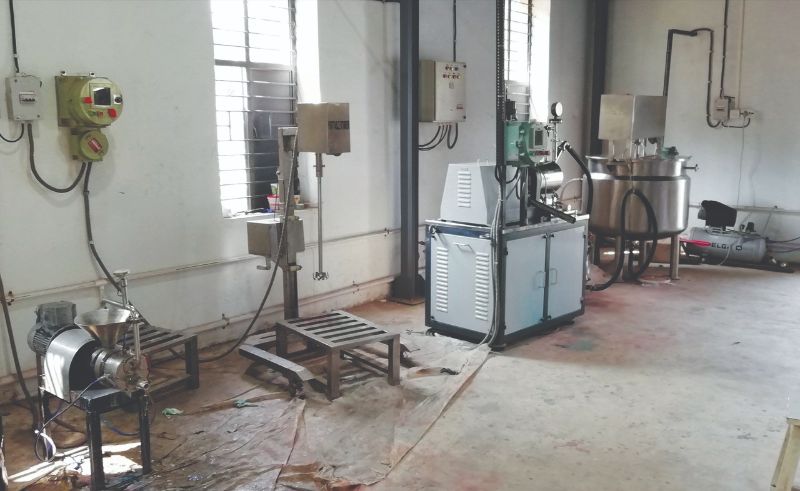 Need to Diversify
Leotek team soon realized that since they were in the niche market, it was important that they diversified their business. "After discussing with our business strategy mentor Prof Murali Shastri, we developed an entirely new range of products," explains Dr Thanawala.
The new solutions are now garnering interest from the clients who have so far been unable to solve issues of failures using conventional available products.
Leotek was approached by them, and the following new coating solutions have been successfully developed:
KORRTEK™ PRIM 1401: It is a completely water-based coating system. As a result, it has zero VOC emissions, no application harms, very low life-cycle impact and superior properties as compared to conventional oil-solvent based coatings. This product has been specially designed for storage and to eliminate odor and hazards of any burning sensation to skin. Mayur Engineering from Umbergaon has been using this Leotek's offering.
KORRTEK™ GAS 310: A speciality coating which has excellent adhesion on galvanized aluminum and stainless steel substrate. Its resists chemical and acid attack in acid and waste management plants. Anandi Specialities and Services Ltd, Palghar can vouch for this product.
KORRTEK™ TOP 461: A specially designed, ready-to-use, single component polyurethane coating is used as a monocoat. It helps achieve 100 micron dry film coating in one coat. It is claimed to have excellent UV protection, corrosion resistance, and saves painting time by 40 percent. Manek Group of Companies, Umbergaon and ISL Industries, Pune use the product.
Entrepreneurship, a calling Rife with constant challenges, an entrepreneur's journey is marked by relentless innovation. Dr Thanawala tells of one that needed some more out-of-the-box thinking.
The company's usual production capacity per batch is 350 lt. However, going niche in the market has technical manufacturing challenges. The requirement is usually meager, and the bulk manufacturing options are not economically viable. "We have developed a specially designed laboratory model, which can produce paints from 1-40 lt. I call this innovation. We are able to produce faster with less wastage and more accuracy, and deliver quickly to our clients," he shares.
He further adds, "Our strategy to stay in the market is very simple and is based on the philosophy described by Indra Nooyi, former CEO of PepsiCo, 'To be a CEO is a calling. You should not do it because it is a job. It is a calling, and you have got to be involved in it with your head, heart, and hands… And if you are not willing to get into the CEO job that way, there is no point getting into it'."
Going niche in the market has technical manufacturing challenges. The requirement is usually meager, and the bulk manufacturing options are not economically viable.
The kind of success and accolades Leotek has already achieved, it seems Dr Thanawala and the team have all the points getting into it.
Bright minds behind Leotek Coatings:
Dr Karan Thanawala, Director & CEO, LCPL, PhD - IITB-Monash Research Academy
Rachita Gadoya, Director, LCPL, BE, Computer Science
Prof Murali Sastry, Mentor - Research Strategy, LCPL, PhD - IIT Madras
Prof Anand Khanna, Advisor - New Product Development, LCPL, PhD - IIT Madras