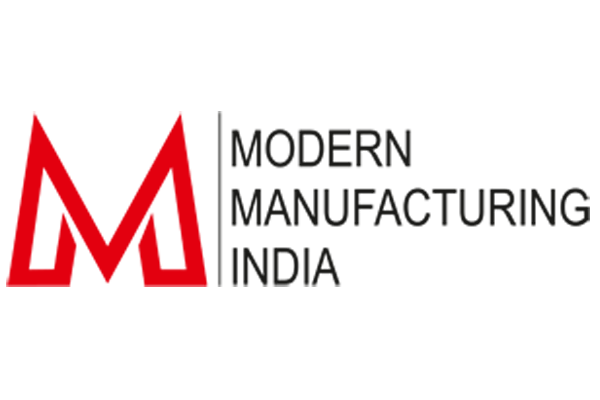 The EMO Press Preview, held a few weeks ago, presented Modern Manufacturing India the opportunity of an exclusive interaction with
Carl Martin Welcker, General Commissioner, EMO Hannover 2017. An insightful read on the bandwidth of the latest production technologies
in metal-cutting and -forming machine tools to be displayed in the fair.
The theme for EMO Hannover 2017 is "Connecting systems for intelligent production". Against this backdrop, please elaborate on how Industry 4.0 is contributing towards metal-cutting applications?
Carl Martin Welcker : Industry 4.0 describes the current mega-issue in the industrial sector. With the combina-tion of digitalisation and networking, the protagonists involved are anticipating the next boost to productivity. In the machine tool itself, digitalisation has long since been implemented. The task now is to network the entire production operation, the complete value-added chain. In a consistently networked manufacturing line, flexible production is possible with optimised work sequences so that even rush order can be accepted in small batch sizes. Complete networking with real-time communication and control creates the greatest added value when it implements horizontal communication from the order booking to actual dispatch. Inside the value-added chain, moreover, logistical partners and customers need to be networked in addition to the vendors, to achieve maximised productivity, flexibility and efficiency.
How can the software analysts and metal-cutting specialists collaborate to bridge the gap of understanding between metal-cutting applications and big data analytics?
Welcker : The integration of machines into evolved IT systems faces the challenge of having to operate with highly disparate interfaces. In this context, software specialists play an important role in making trouble-free data interchange possible. Furthermore, large quantities of data have to be managed. This is not the traditional core competence of machine tool manufacturers. Rather, it requires smart data for its analysis. In order to develop fit-for-purpose approaches here, the empirical knowledge of production technicians will be, in its turn, essential. Therefore, interdisciplinary teams will be indispensable in the future.
"

India's industrial sector is very active, and keen to play

a role on the international stage."

Carl Martin Welcker

General Commissioner

EMO Hannover 2017
"

There will be a display of productive multi-purpose and specialised machines for ultra-stringent qualitative requirements in large-series and mass-production applications

in EMO Hannover 2017."

Carl Martin Welcker
The global manufacturing sector is waiting for the EMO Hannover to take place as it is the biggest platform for witnessing the latest advancements in production technology. Kindly elaborate on the new additions this year.
Welcker : Despite digitalisation and networking, the traditional requirements for machine tools and manufacturing systems remain crucially important, since after all, customers wish to produce their parts pro-ductively, in high quality, and cost-efficiently. New machinery concepts, reliable components, dependable machine control systems plus intelligent process design and control combine to meet these requirements. The EMO Hannover will be showcasing affordable standard machines with simple concepts, maintenance-friendly standard components and numerous customisation options. The other side of the spectrum consists of productive multi-purpose and specialised machines for ultra-stringent qualitative requir­ements in large-series and mass-production applications. They incorporate multifaceted automation solutions, and ensure favorable unit costs, thanks to complete machining and technology integration coupled with maximised re-prod­ucibility and availability. Then there's Industry 4.0 as well. We shall see at the EMO Hannover what solutions will be attracting particular attention. Unfortunately, this is very difficult to estimate beforehand.
For the Indian participants – exhibitors as well as visitors - what are the key takeaways from this edition of the mega show, especially when there is a dedicated day for India in EMO?
Welcker : Indian exhibitors and visitors will once again be able to confirm for themselves that the EMO Hannover is the hotspot for all the sector's players. As the world's premier trade fair for its chosen sector, it is truly international in character. Exhibitors will be coming from 45 different countries and visitors from more than 100. This is being reflected in the global machine tool business. And India is significantly involved, both as a customer, an investor, and a vendor as well.
What is the objective behind organising the India Day at the EMO and what potential do you think India holds in terms of offering its technologies to the global machine tool sector?
Welcker : In its supporting program, the EMO Hannover repeatedly focuses on attractive markets. With its good develop-ment prognoses, India is an obvious choice. In 2017, the exhibitors in Hannover include 35 Indian firms. This number is considerably higher than last time and shows that more Indian vendors are internationally active. At the last EMO Hannover, moreover, Indians were the third-largest visitor grouping from outside Europe. For September, six entrepreneurial delegations have already announced they will be attending, organised by various trade associations and institutions. For the India Day, we have succeeded in bringing directly on board many experts from India, who will be presenting their appraisal of ongoing developments. Overall, this picture shows that India's industrial sector is very active, and keen to play a role on the international stage.
The interview was conducted by:
Soumi Mitra, Editor-in-Chief