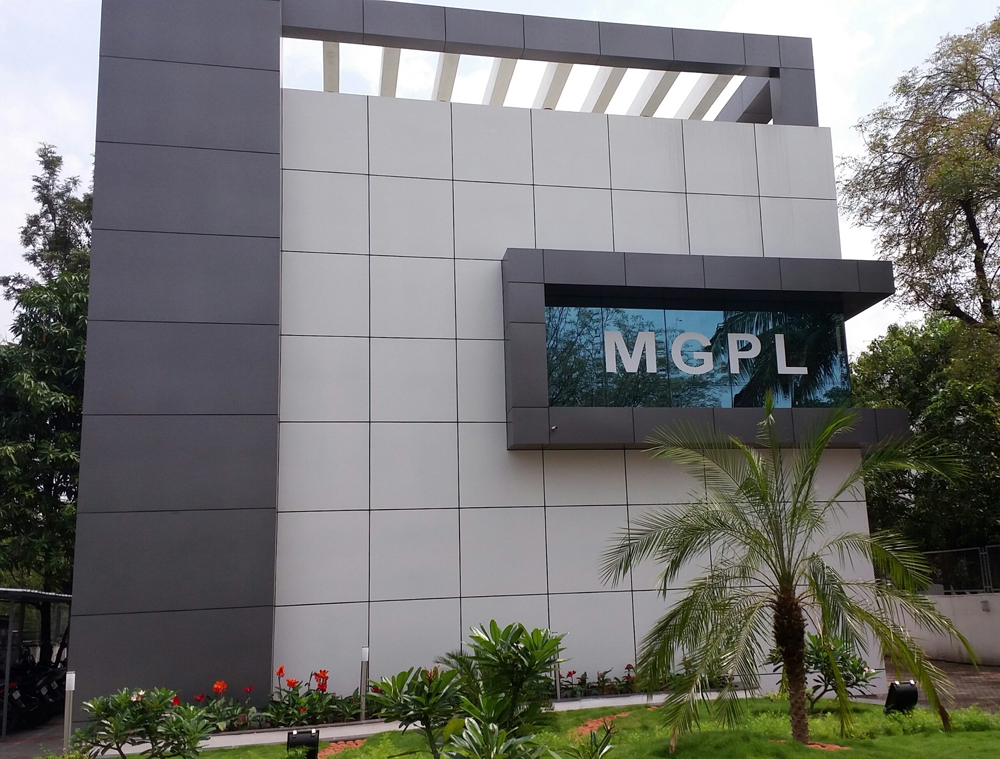 Mikronix Gauges Pvt Ltd (MGPL) has long discovered that true success lies in gauging the customers' demands much ahead of time and catering to them innovatively. Keeping its customers first is its mantra that has assured that the company steadfastly stays on the path of progress.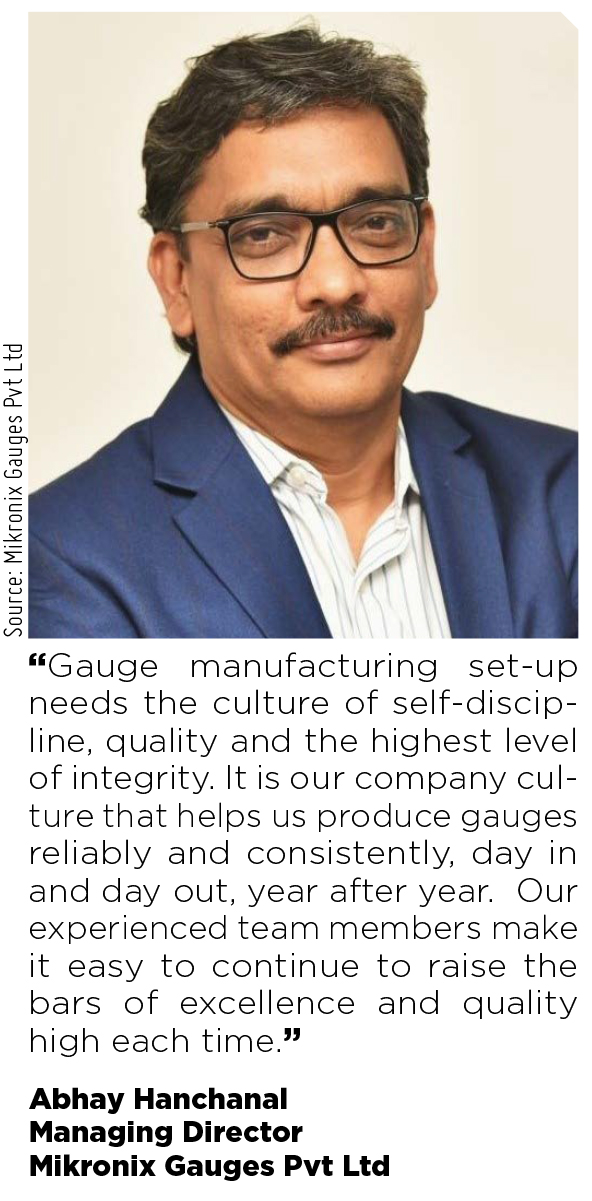 Mikronix Gauges Pvt Ltd (MGPL) has had quite an unconventional way to success. Established in 1995 as a small unit with only 15 team members, the company at present has three manufacturing units in Aurangabad and has 95 members in the team.
It regularly exports gauges, masters, etc. to leading industrial nations including Japan and Germany. "Our manufacturing unit is ISO9000 certified since 1998, and we also have an NABL accredited lab," shares Abhay Hanchanal, Managing Director, Mikronix Gauges Pvt Ltd, proudly.
In the last decade, MGPL forayed into a highly specialized area of multigauging solutions and gauging automation. Its major Indian and international customers include Suzuki Motors, Bajaj Auto, Hero Moto Corp, HMSI, Rico, Bharat Forge, Endurance, Varroc, NRB etc. Its present turnover is `19 crore with the target for the next fiscal year being `20 crore.
Taking chances
The company took an unusual path to reach its current coveted position in the industry. The reason, however, was straightforward to justify. MGPL kept abreast of the latest technologies and trends. Hence, it knew what new had to be introduced in the market that could favor its customers and, eventually, be in high demand.

"Until late 80s and early 90s, only Steel Gauges were used. We started developing and offering Carbide Gauges to market. This led to substantial intrigue in the market as well as among other makers. They had several doubts. However, we were clear that the gauges will help customers increase gauge life by 10 times on an average and, more importantly, reduce their calibration frequency and calibration work load," shares Hanchanal.
The company persisted with its development from special carbide grade procurement. "We strongly believed that the development was in the interest of the customer and continuously took efforts to educate them to remove their fear of carbide breaking etc.," he adds.
It took MGPL around five to seven years till each of its customers used carbide gauges at least once. "Then there was no looking back. Those who tested the benefits of carbide never went back to steel gauges. This, in future, also helped us to develop Carbide Air Gauges, and the market then did not wait to welcome this product," he shares with evident pride.
Small steps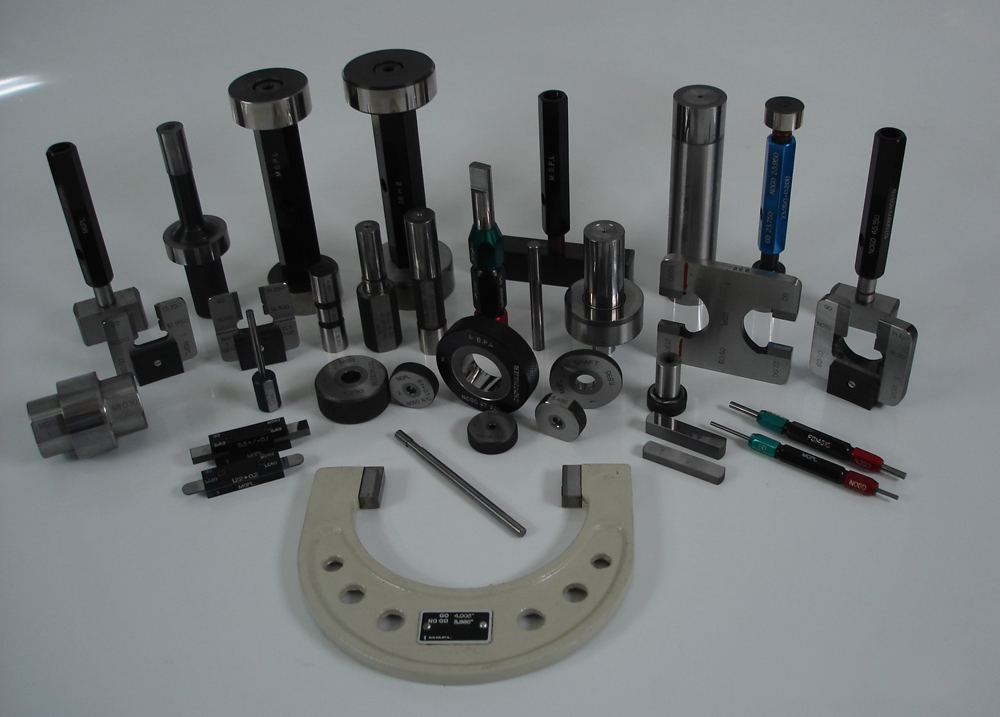 Since 2001, MGPL has been phenomenally successful in the fields of Air Gauging, Electronic Gauging, Multi Gauging, Auto Gauging etc. "The need to expand our product basket was felt in the early 2000s. We started with Go/Nogo Gauges. We can proudly say we can benchmark this range of our products with the best in the world," remarks Hanchanal.
The company started small by starting with a few off-the-shelf items like manufacturing dial snap gauges and comparators of a few types. This helped it build a design team and other process manufacturing capabilities. "We looked for areas to enter our strong carbide base, which gave us an added advantage. In and around 2000, many of our customers asked us to produce air gauges in carbide. We listened to them, and, today we have established ourselves as a leading player in carbide air gauges following the success of Carbide Limit Gauges," he reveals.
MGPL continued to have a separate team for R&D and improvements and built single parameter and multi parameters inspection solutions.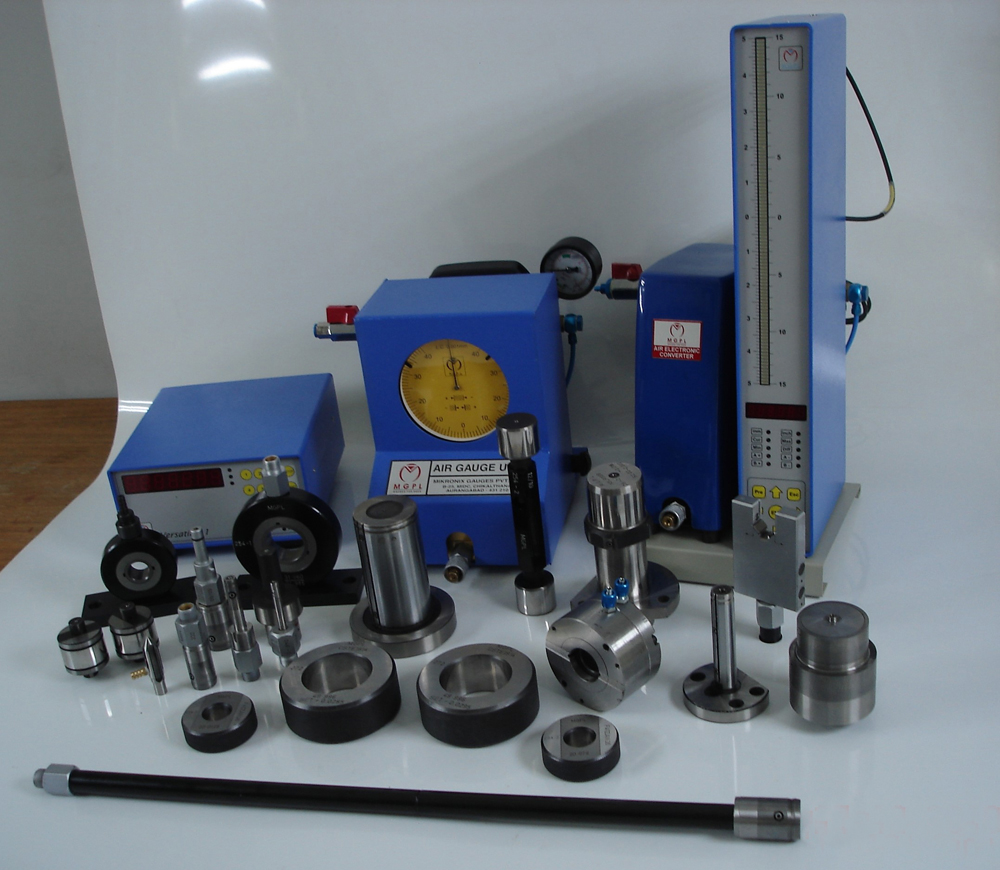 Innovation pays off
The company's products including carbide air gauges and multi gauging solutions are the most preferred in the industry because of their ease of use and features. Hanchanal explains, "Special Carbide helped us establish first in Go/Nogo limit gauges. Now our people on the shop floor have become experts in processing carbide."

"Gauge manufacturing set-up needs the culture of self-discipline, quality and the highest level of integrity. It's our company culture that helps us produce the gauges reliably and consistently, day in and day out, year after year. Our experienced team members make it easy to continue to raise the bars of excellence and quality high each time," he adds.
This culture has helped MGPL come up with innovative solutions consistently. The latest include measuring solutions with a faster rate of inspection, automation along with integrating marking, tracing at early and later stages of making particular components etc.
"The customers know our gauges by the returns they offer in the context of their life and running costs. Hence, they say 'MGPL gauges work for ages'," he quips.
Although MSMEs contribute the biggest chunk in terms of employment and exports, they remain the
most vulnerable because of their size and the daily challenges an entrepreneur faces,
particularly in their early years.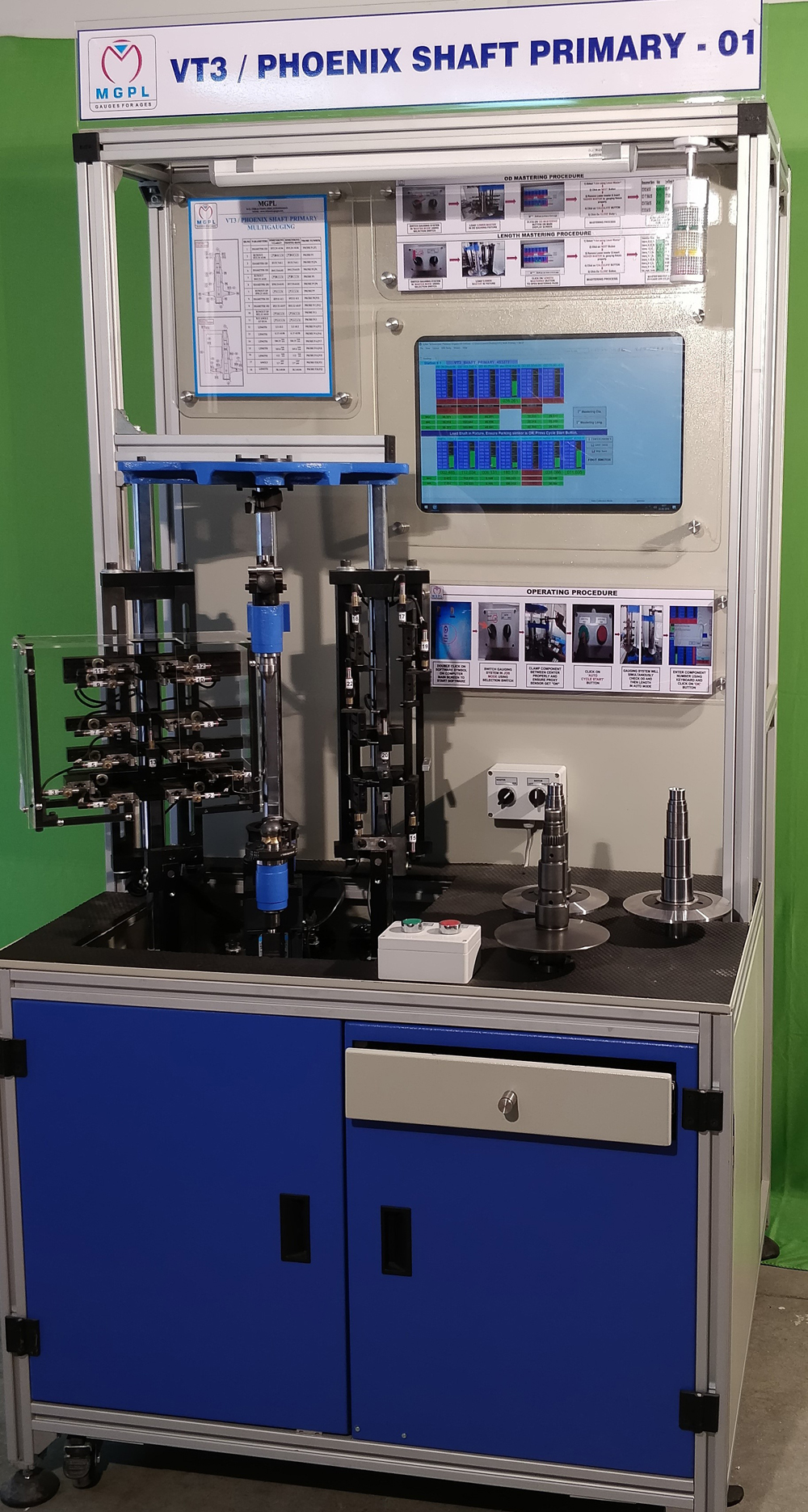 Revenue generators
MGPL has been serving a wide range of sectors including Automobile, Auto Components, Pump & Motors, Textile/Machines makers, Defence, Automation Service Providers etc. Its major chunk of business, however, comes from the Automobile-based industries.
And then there are always challenges on the way that hamper the progress. The biggest being the competition with other domestic players in terms of product efficiency and cost-effectiveness. "There is a saying: There is no product in the world which cannot be made cheaper. But the more important question is: Are cheap products better? The true value of a product or ingredient of a product, processes etc. is overlooked. We believe our products offer a certain value and return on investments. We maintain a competitive pricing but are, at the same time, ready to lose customers who buy considering only the price factor," Hanchanal stresses.
"We have customers who do not calibrate our gauges and ask us to just send them to their work area. This is the kind of reputation that we have built over the years," he adds.
Coping with unforeseen challenges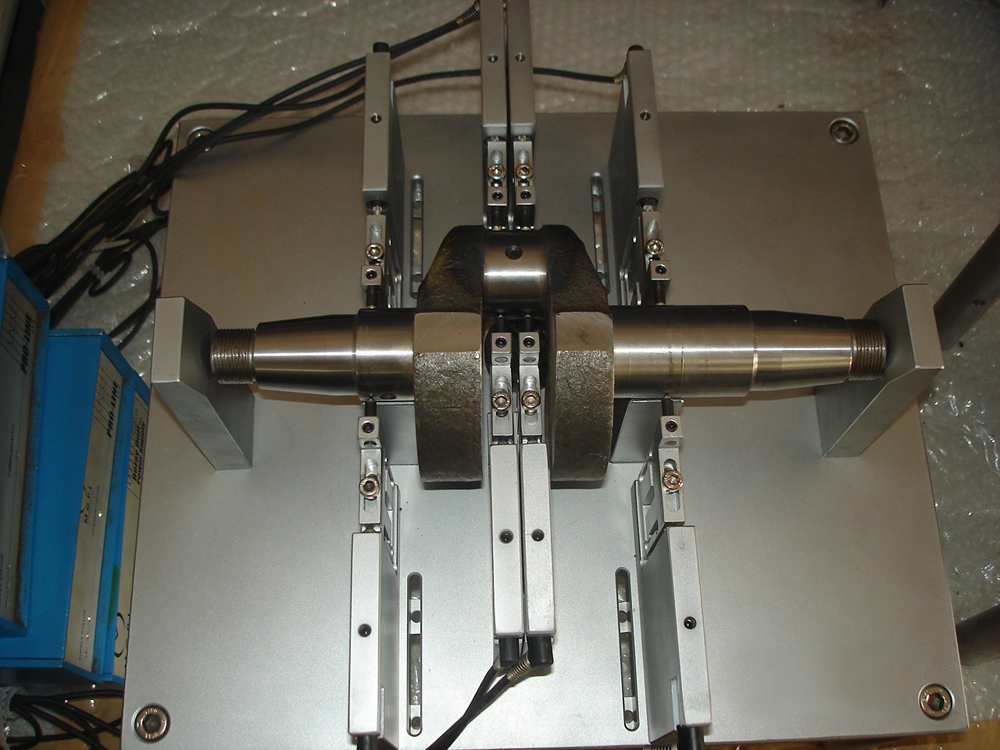 Covid-19 and its subsequent lockdowns posed a gamut of challenges for all. Hanchanal speaks of the ones MGPL faced in its way. "The pandemic threw unprecedented challenges in the last year; the company stopped its operations for almost two months. We took a conscious decision of ensuring all our team members, including the ones on probation or contract (which is 10 percent of our total strength), stuck together in the tough times. It is because of our team and customers that we exist. We took care of each one of our family members and our smaller associates (suppliers), ensuring that the cash flow remains least impacted for us to sail through. However, it is not over; there will be many more challenges thrown up in the years to come. We need to stay together to face and survive them and bounce back when things begin to normalize," he shares.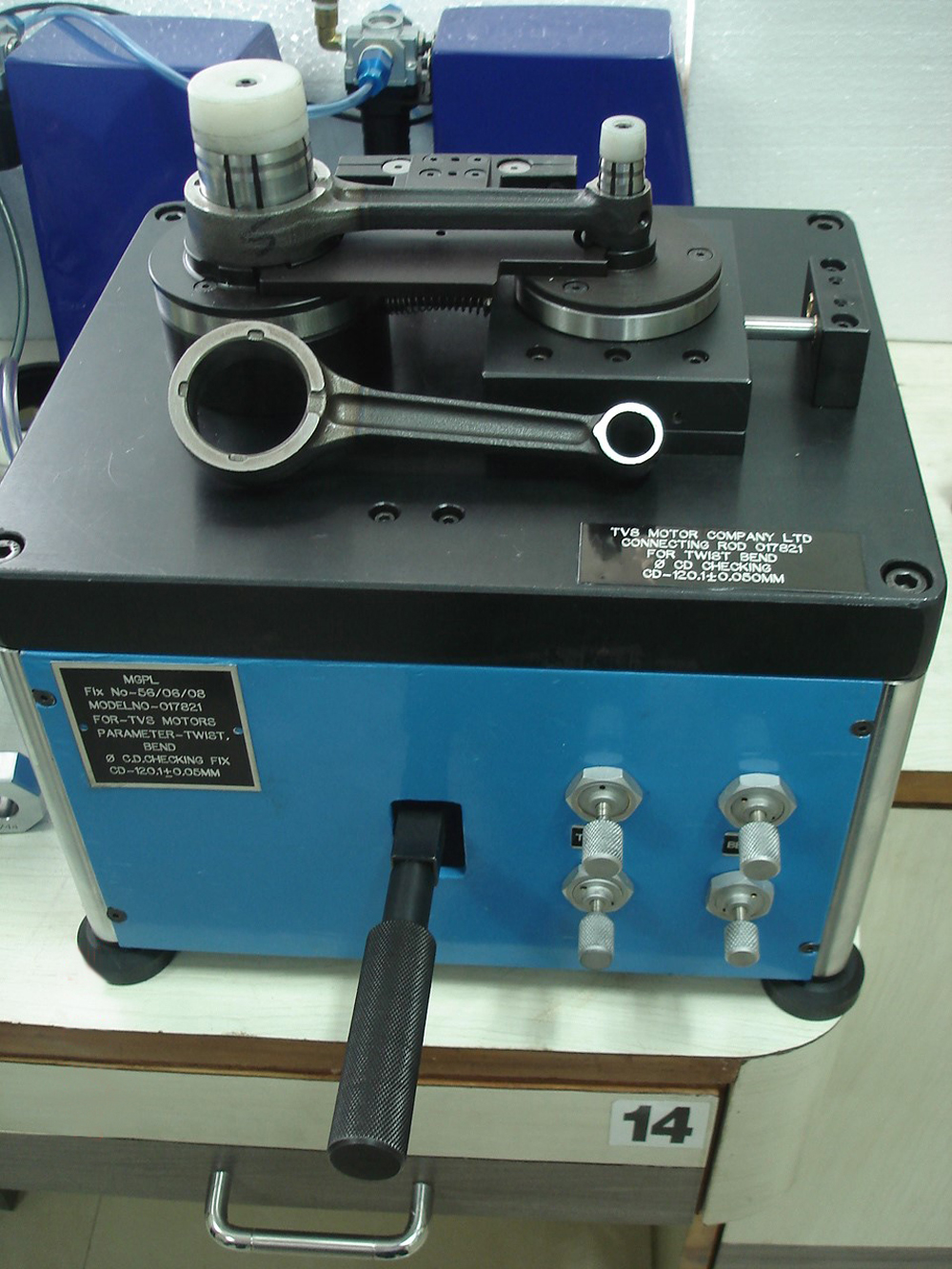 SME woes
Although MSMEs contribute the biggest chunk in terms of employment and exports, they remain the most vulnerable because of their size and the daily challenges an entrepreneur faces, particularly in their early years, says Hanchanal. "The biggest worry for them is the cashflow. Unfortunately, in India, most do not pay MSMEs in the agreed time frame of around 30/60 days. It's a struggle running the show with no steady stream of cash," he notes, adding that the same has been suffered by MGPL. "What any MSME must do is to follow the highest level of financial discipline to address this issue," he suggests.
Another big challenge faced by MSMEs is recruiting and retaining skilled human resources. "In their early days, most MSMEs do not have the capacity to offer a generous pay to their skilled workers, which is a handicap. To overcome this, training of human resources is especially important. This also remains an unattended issue by many MSMEs. At MGPL, we ensure to regularly conduct trainings for technical and soft skills to upskill our personnel," he shares.
Many MSMEs have transformed themselves in Covid-19 by
reinventing their process and business and emerging successful.

Government intervention
To help MSMEs overcome a few obstacles in their way, the Union Cabinet has approved funding of up to `3 lakh crore to MSMEs as part of the `20 lakh crore economic package announced by Finance Minister Nirmala Sitharaman earlier with 100 percent guarantee coverage provided by National Credit Guarantee Trustee Company Limited (NCGTC).
"It is a good scheme that have benefitted many MSMEs already. It helped them a great deal to come out of their immediate financial burden. However, there is still a big number of small units that are yet to be benefitted as they have some issues related to its execution," he points out.

The industry, according to him, expected a little more from the funds parked in ESIC (Employees' State Insurance). "If you see their balance sheet, there are funds available. It was expected that they will come forward in this pandemic and share the funds with the industry or directly pay some portion of salary in the account of employees registered on ESIC," he states, summing up with an insider's view.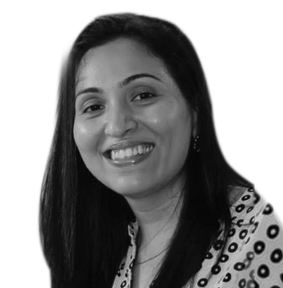 Poonam Pednekar
Chief Copy Editor
Magic Wand Media Inc
poonam.pednekar@magicwandmedia.in