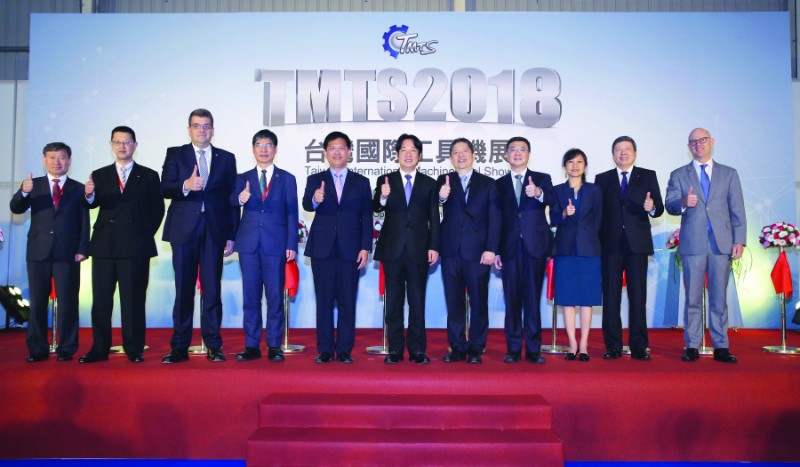 Jointly organized by Taichung City Government and Taiwan Machine Tool & Accessory Builders' Association (TMBA), the 5th Taiwan International Machine Tool Show (TMTS) was held on November 07-11, 2018 in Taichung. Focusing on today's demand for personalized, automated, and smart machines, the event received an overwhelming response from the participants, making it country's biggest in all respects this year.
To keep pace with the current trends in smart manufacturing, TMTS 2018 was held on the theme of "Manufacture Linking • Activate the Future" that focused on fulfilling today's demand for customization and smart machines. Showcasing Taiwan's strength in machine tools, the five-day trade show also displayed path-breaking innovations in the field from various parts of the globe.
TMTS Rules in 2018
Founded in 2010, TMTS, today, has become one of the most important metalworking exhibitions in Asia. It has kept breaking its own records in terms of the range of innovative exhibits and also exhibitor and visitor response.
Keeping up with its reputation, TMTS 2018 far exceeded expectations. Held in a spacious exhibition area of 91,000 sq mt, TMTS played a gracious host to 712 exhibitor companies including 623 local and 89 international, and attracted 86,477 visitors including 3,659 from overseas, making it the biggest machine tool exhibition in Taiwan this year.
Overseas exhibitors hailed from 14 countries including Germany, Switzerland, Italy, Spain, the Netherlands, Sweden Denmark, the US, Canada, Australia, Japan, Korea, China and Singapore.
Many international manufacturers from Europe, the US and Japan flew in for the first time to be part of the event including FANUC, DMG-MORI, MAZAK, and Hexagon, etc. Most visitors came from China, Japan, Malaysia, South Korea, the Philippines, the USA, and India.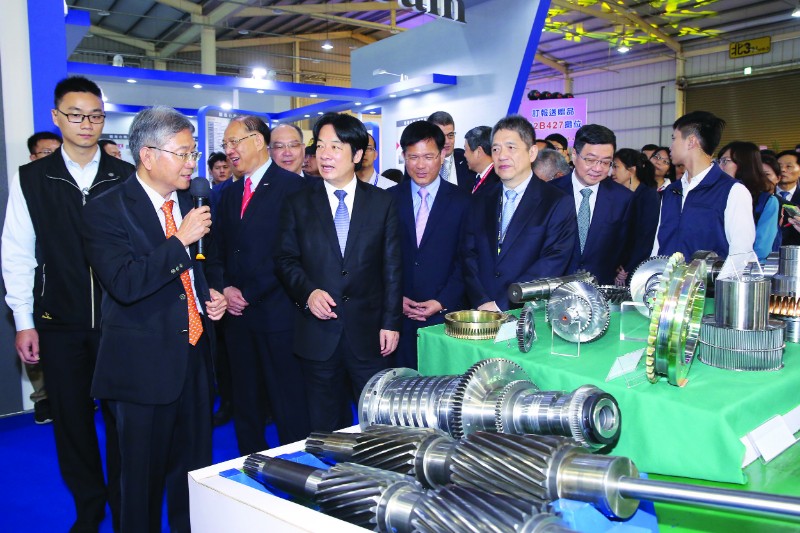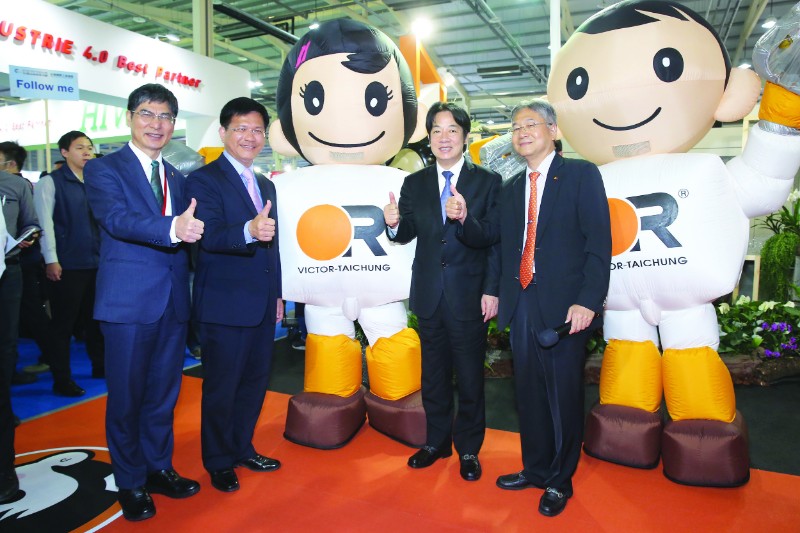 Taiwan strong in machine tools
According to Yen Jui-Hsiung, Chairman, TMBA, "The machine tool industry produces the biggest output in the machinery industry in Taiwan. It has an export share of 79 percent as well a global market share of 6 percent, rendering Taiwan the world's seventh biggest machine tools producing country and the world's fifth biggest as machine tool exporter."
In terms of machine tool accessories, apart from satisfying domestic production needs, Taiwan also sells products to global markets, providing services for major machine tool customers including China, the US, Japan, India etc. In particular, Taiwan has become the world's third largest ball screw exporter.
In recent years, the country's machine tools have performed outstandingly, especially in the development of new machines and international expansion. Its machine tool industry has gained exceptional popularity due to reasonably priced high-quality products.
Moreover, Taiwan has a significant influence on the global markets with products manufactured for sectors including Automobile, Aviation, Railways, Die & Mould, and for 3C devices and all kinds of machine components. This year, due to the increasing demands from the manufacturing industries in China, the US, Turkey, and the EU, the export value of Taiwan's machine tool industry of the first three quarters in 2018 has reached US$2.3 billion, an impressive 13.3 percent increase compared to the same period last year.
Full - Fledged Support
Along with Taichung City Government and TMBA, the show had Ministry of Economic Affairs, The Bureau of Foreign Trade as its supervisor and supportive organizer. Major manufacturing associations including Taiwan Association of Machinery Industry, Taiwan Fluid Power Association, Taiwan Automation Intelligence and Robotics Association etc. also lent their support as co-organizers.
Additionally, the event also gained support from major manufacturers in Taiwan such as FAIR FRIEND Group, TONGTAI, HIWIN, GOODWAY, AWEA, VICTOR, YCM, FAR EASTERN, KAOMING, FALCON, WELE, CHMER, GSA, KEYRROW, GIFU, and HABOR.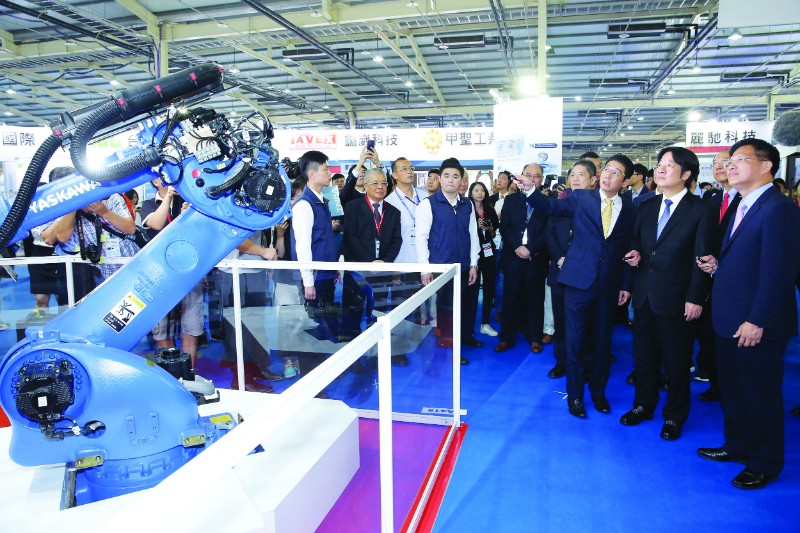 An Immersive Experience
The exhibition had thematic pavilions for Metal cutting machines; Metal forming machines; Machine tool accessories, components, parts, fluid power, CNC control system & auxiliary equipment; Cutting tools, toolholding and workholding devices, measurement instruments; Smart manufacturing systems; and Media, associations, service sectors.
Beside a rich array of exhibits, the event held conferences that edified the participants on the latest technologies and trends. The organizers also arranged for factory tours to first-hand witness Taiwanese manufacturing facilities and their best practices. To help facilitate interactions, one-on-one meetings were also arranged. All in all, TMTS 2018 ensured that it provided a platform that offered ample business opportunities, facilitated promising exchanges and provided an ideal environment to catch up on the current market trends.
Held in a spacious exhibition area of 91,000 sq mt, TMTS 2018 hosted 712 exhibitor companies including 623 local and 89 international, and attracted 86,477 visitors including 3,659 from overseas, making it the biggest machine tool exhibition in Taiwan this year.