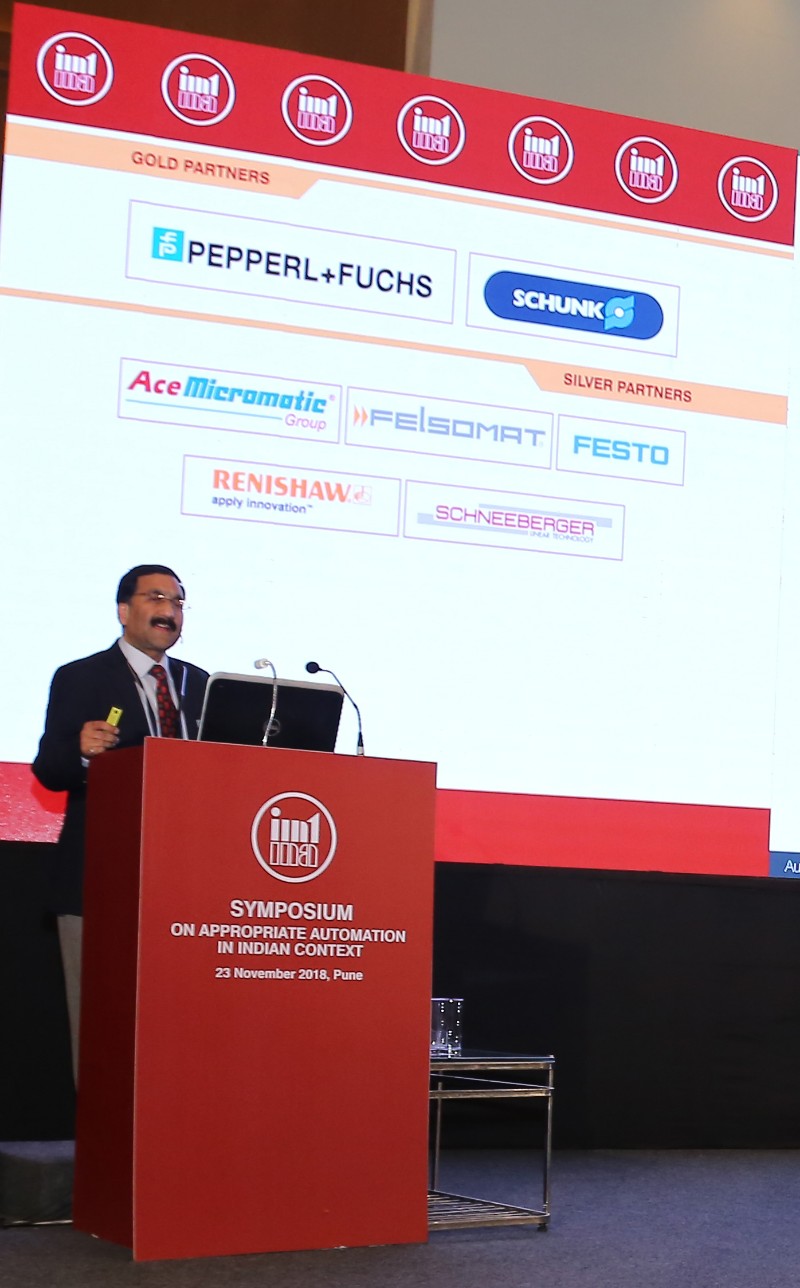 To help Indian manufacturing companies understand the application and benefits of Automation in their production processes, Indian Machine Tool Manufacturers' Association (IMTMA) recently organized a symposium on 'Appropriate Automation in Indian Context'. A glimpse of how the industry took to it…
Today, the global manufacturing landscape is undergoing a massive transition and getting highly automated and IT-enabled. To come at par with its global peers and achieve its aim to being the preferred manufacturing hub, it is highly crucial for India to embrace automation that comprises Industry 4.0 technologies and Industrial Internet of Things.
To drive home the point, IMTMA hosted a symposium that converged the Indian manufacturing fraternity to make them aware of the numerous benefits automation can bring to their manufacturing processes and the ways to implement it. The Industrial Automation Industry in India projected to grow at a CAGR of 10-12 percent during 2015-2020, is expected to touch $3.49 billion by 2020.
A wholesome affair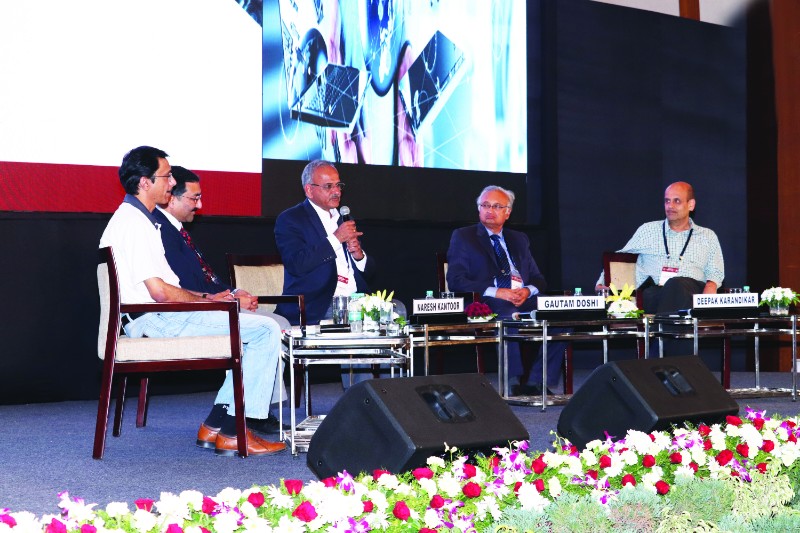 Industry experts from renowned companies including Robert Bosch Engineering & Business Solutions Pvt Ltd, Ace Micromatic Group Ltd, Fanuc India Pvt Ltd, Grind Master Machines Pvt Ltd, Pepperl + Fuchs (India) Pvt Ltd, Titan Engineering & Automation Ltd, Schuler India Pvt Ltd, Schunk Intec India Pvt Ltd and Universal Robots addressed various aspects of automation relevant to Indian context. The symposium also comprised plant visits, technical presentations, application case studies, interactive sessions and panel discussion.
Factory tours to leading companies such as Bosch Chassis Systems India Ltd, Volkswagen India Pvt Ltd, Bajaj Auto Ltd and Mahindra Heavy Engines Pvt Ltd were organized a day before the symposium, providing a unique opportunity to closely witness how automation projects get implemented.
The initiative matters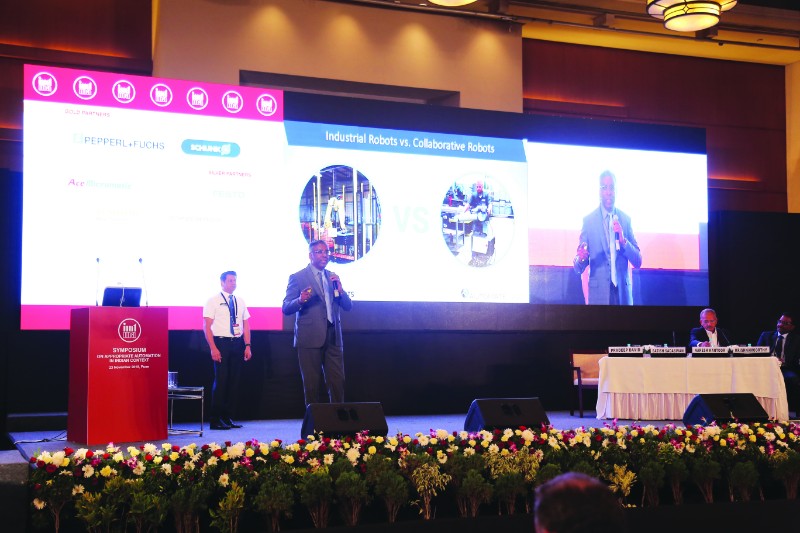 Speaking on the importance of the symposium, V Anbu, Director General & CEO, IMTMA, stated, "The focus of this symposium is smart manufacturing, Industry 4.0 in general, which in simple words is the impact of the convergence of advanced technologies like Artificial Intelligence (AI), Augmented Reality (AR), Internet of Things (IoT), Cloud Computing, Data Analytics & Security. This is an emerging platform for people to network and understand Industry 4.0 and how to put it to use. This is a continuous journey and the platform provides the participants an opportunity to start the journey."
"Today the machines are working at an efficiency of 40-45 percent. This symposium focuses on how to reduce machine idle time and maximize machine utilization by adopting automation. It is an eye opener for many Industry 4.0 users of tomorrow," said P Ramadas, President, IMTMA.
According to Satish Sadasivan, Managing Director, Schunk Intec India Pvt Ltd, there is still a lot to do along with the Government's new initiation to increase the share of manufacturing in the country's GDP. "This cannot happen just by focussing on producing more parts. The demands are growing and for reaching that level of production we need to look at how we can optimize manufacturing processes itself. Automation is one area which can definitely help in this endeavor," he added.
Dattatri Salagame, Vice President & Head of Digital Business, Robert Bosch Engineering and Business solutions Ltd, presented his keynote address on 'Automation - Key Driver for competitiveness in Indian manufacturing'. He noted, "This cross fertilization of ideas will get the mindsets changed because digitalization is the topic where there is not too much of precedence and proof points. Such platforms help bring the players together for them to understand each other's initiatives and approaches so that they can customize it for their organisations and begin their journey of Industry 4.0."
Ideal platform for MSMEs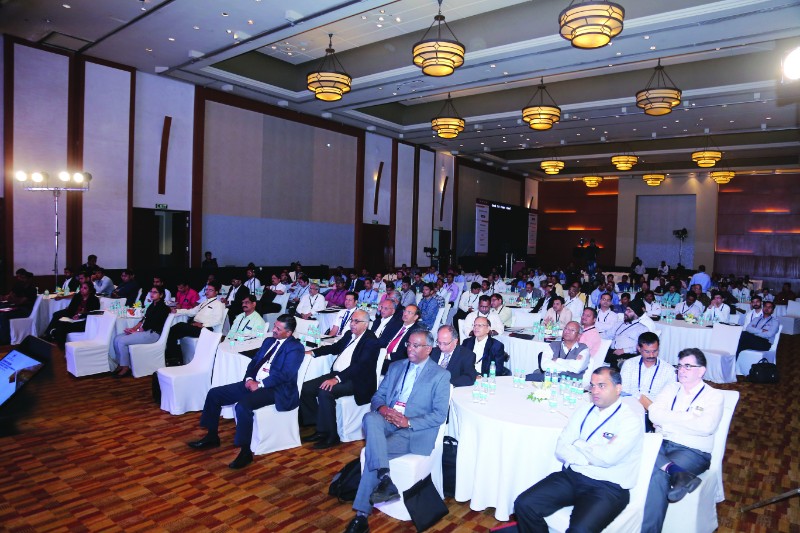 The symposium audience comprised of well-established players of the Indian industry, and also SMEs who are still lagging behind in the adoption of automation in their processes. Talking on its benefits to SMEs and what's holding them back, Sreekanteswar S, Vice President, Sales & Marketing, Felsomat India Pvt Ltd, pointed out, "They have their natural concerns about the cost, success and its feasibility in their plants. Seminars such as these help them gain confidence to integrate automation in their plants. This is a step in the right direction as it addresses the need of tomorrow; just like CNC is today, automation will be an integral part of the industry going forward."
"It's said that you either automate or perish. Symposium of this nature can help provide SMEs the insight into how automation gets implemented and the various technologies available, and in doing away with the myth regarding the complexity of automation. I commend IMTMA for disseminating information through their seminar," said Naresh Kantoor, Managing Director, Encon Systems International.
Showing the way
IMTMA has always held the torch for the manufacturing industry, holding its hand and guiding it when needed. The symposium is one such nudge to the industry to buck up and be ahead of the game. As Ravi Agarwal, Managing Director, Pepperl + Fuchs India Pvt Ltd (Factory Automation), rightly put it, "I must complement IMTMA for being a wonderful association to be addressing the grass roots or the bottom of the pyramid in the Indian manufacturing which is actually its strength. The association has been promoting absorption of technologies among the tier II and III manufacturers which make up the large mass in India. Its efforts in the form of this symposium are worth applauding."
The demands are growing and for reaching that level of production we need to look at how we can optimize manufacturing processes itself.