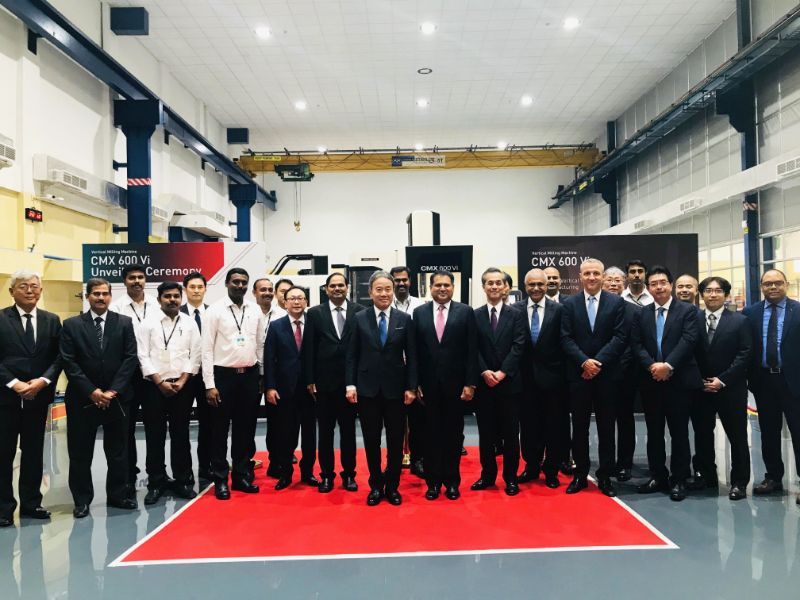 Coimbatore, India - DMG MORI CO., LTD recently held a production launch ceremony for the CMX 600 Vi at Lakshmi Machine Works Ltd (LMW) in Coimbatore, India.
DMG MORI will begin manufacturing the CMX 600 Vi vertical machining center in India where the demand for machine tools is expected to grow. The machine, for Indian customers, is manufactured at the LMW's factory with an initial production volume of 10 units a month. The production volume will be increased in stages. LMW began its partnership with DMG MORI about 30 years ago.
"At present DMG MORI in India caters to companies exporting components to companies in the US or Europe. With this collaboration we want to expand our customer base and foray into the Small and Medium Enterprises segment," said Masahiko Mori, President, DMG MORI.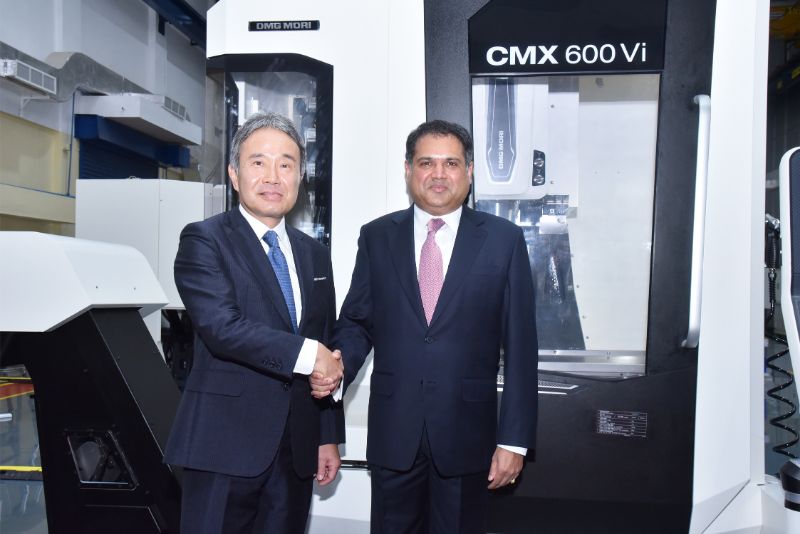 "We have come together as old partners to provide the latest technology to our customers in India. They will now get an option to get reliable products and solutions for their ever-changing needs. It is a win-win situation for both our companies and countries," said Sanjay Jayavarthanavelu, Chairman and Managing Director, LMW.
Team DMG MORI and Team LMW along with Dr Masahiko Mori, President, DMG MORI and Sanjay Jayavarthanavelu, Chairman & Managing Director, LMW at the unveiling of CMX 600 Vi VMC at LMW Plant in Coimbatore.