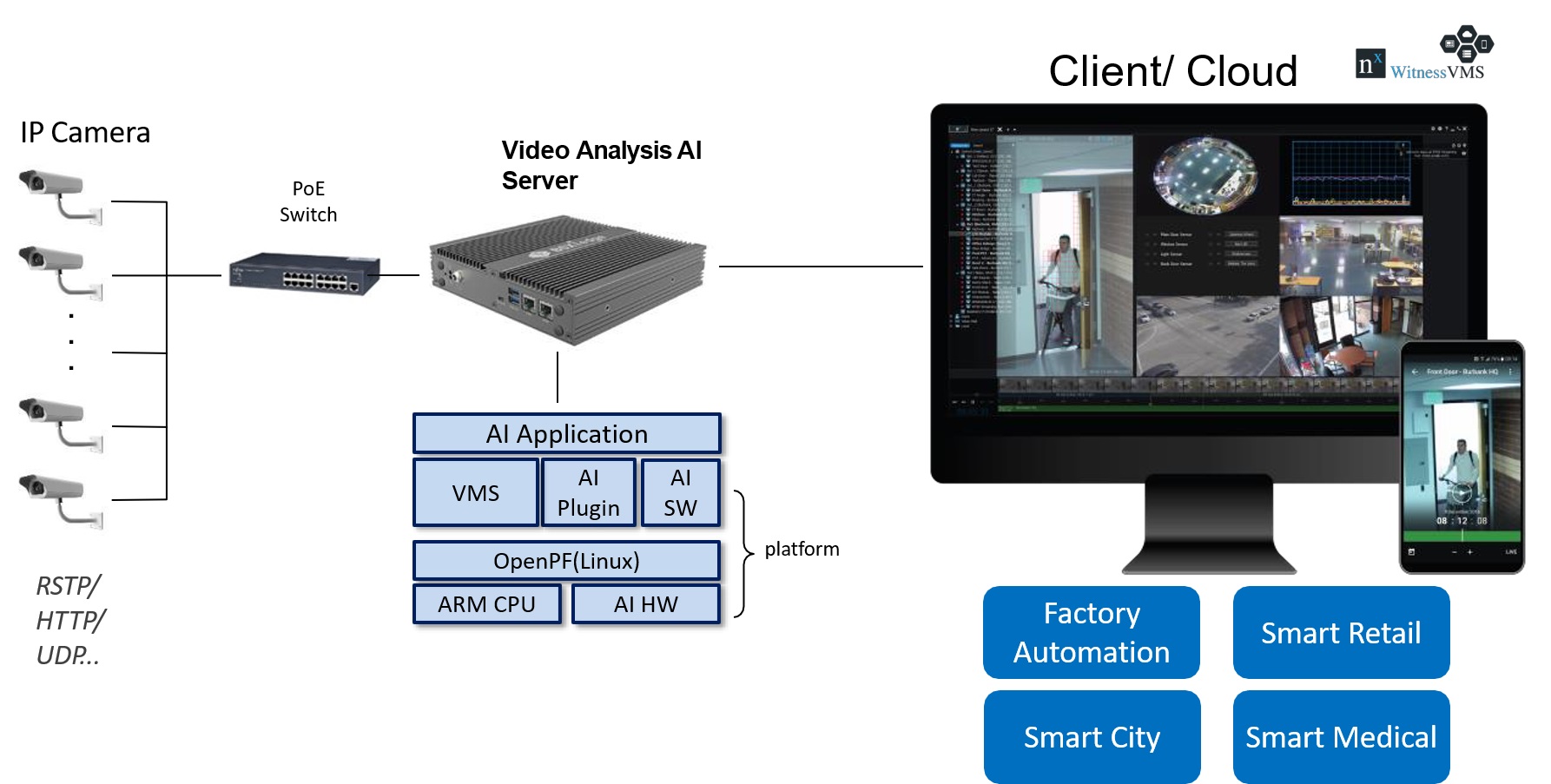 New Delhi, India - Socionext Inc., world's leading system-on-chip (SoC) solutions provider, has introduced new, intelligent, scalable edge-AI solutions developed in partnership with Foxconn Technology Group, a global leader in smart manufacturing, and Network Optix Inc., a creator of innovative video management software (VMS).
Developed with Foxconn, BOXiedge is a high-density, fan-less, highly efficient edge server that measures a compact 200mm x 200mm (1U) and typically consumes only 30W of power. It is ideal for industrial internet AI applications as it provides over 20TOPS in total with AI accelerating card that offers excellent performance in object classification.
BOXiedge Plus Nx Witness VMS is a new edge computing system developed with Network Optix. It combines the ultra-fast processing capabilities of Arm-based CPU with Network Optix's Nx Witness VMS that integrates seamlessly with other products 'Powered-by-Nx' built on the Nx Meta Video Development Platform for analyzing and enriching video data. It enables multiple video input processing in real-time and provides a powerful and intuitive user interface to view and manage multiple incoming IP video streams. The lightweight VMS can run on most hardware and leading server platforms.