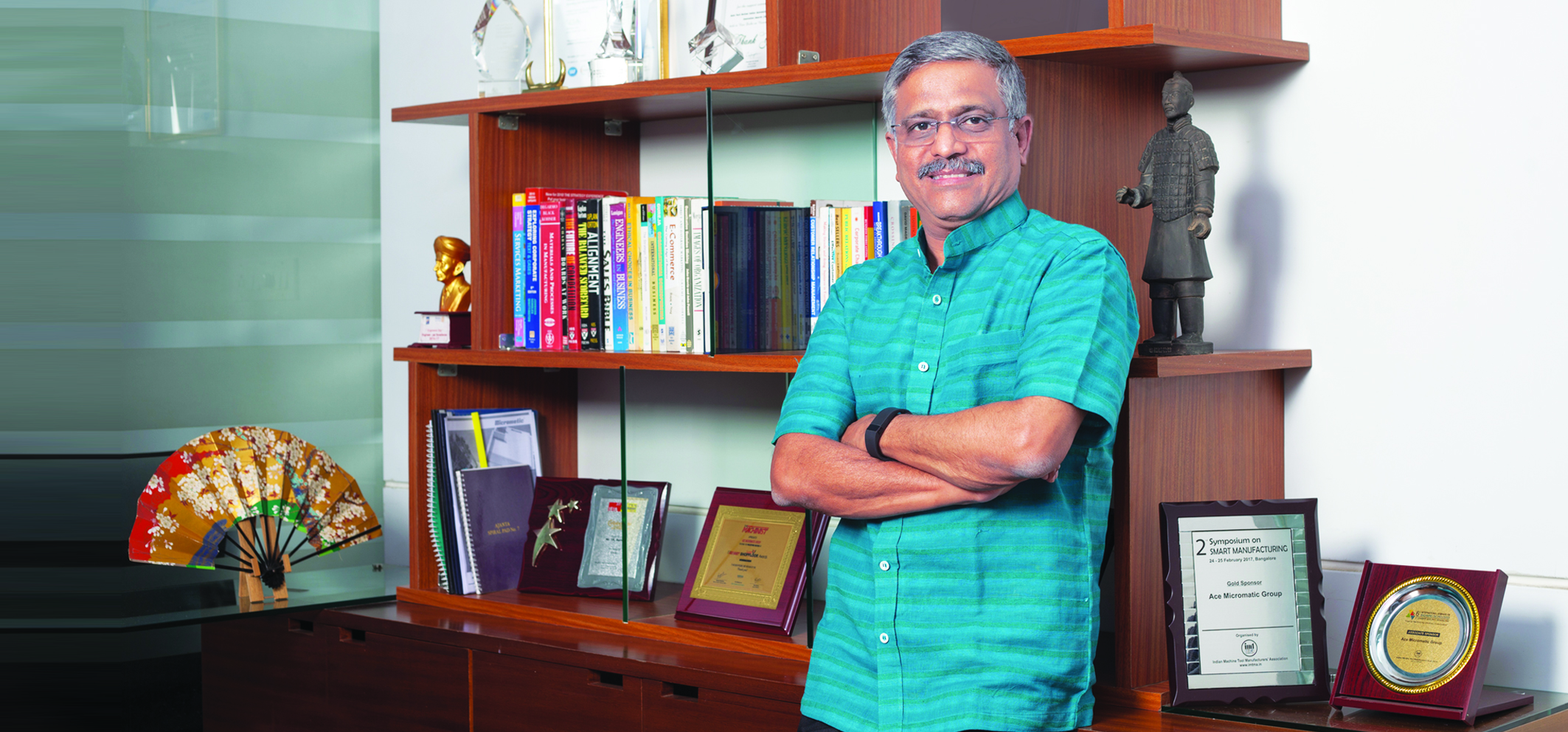 Amongst the growing uncertainty, we have all been emphatic about 'change being the only constant' and 'the rate of change getting faster'. Getting used to this in our businesses, accepting it as the new normal, and building a true competitive advantage in such an environment is something most of us are grappling with. We focus on the more efficient tools we have and count among them - new technologies, different business models, extensive supply chains, digital communications, diverse talent, focused training, new markets, etc.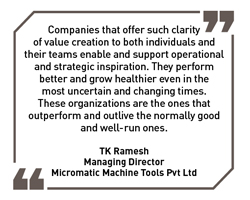 An important ingredient to build an effective competitive advantage is inspiring and enabling people on the ground and at every level of leadership. A focused approach with inspirational interventions by a strategic leadership helps individuals and, thus, teams become impactful in seeking a bigger, holistic purpose leading to a meaningful change. If we look closely at most organizations, given the challenging environment of the day, we can see that creation of value happens across the edges of departments or functions and also to disproportionately limited extents. For example, in machine tool companies' product or feature developments that create value, the edge may be limited to the Sales & Designs department. In production, the value creation edge may be limited to the Application Engineering & Service department. However, we understand that sustainable performance is not just about unlocking value with a focus on outcomes and results, but also about it being seen holistically across the organization.
An organization's health and its ability to grow depend on its focus and clarity on whether its people understand their individual value creation roles and see to it that they perform them. They should be comfortable about that being measured and the roles' impact on the team. The teams, in turn, put out their collective organizational impact on the customer and the marketplace, and enhance the brand.
Companies that offer such clarity of value creation to both individuals and their teams enable and support operational and strategic inspiration. They perform better and grow healthier even in the most uncertain and changing times. These organizations are the ones that outperform and outlive the normally good and well-run ones.